The Al Futtaim Group operates over 40 companies across the United Arab Emirates. It was founded about 70 years ago and continues to expand in various sectors including retailing, finance, electronics, engineering and technologies, real estate and construction, among other areas.
Below are the job vacancies they have available for those who would like to become a part of this respected industry. Opportunities come in various forms including Customer Service Representative, Technician, Civil Engineer, Sales Executive, Managerial positions and many more.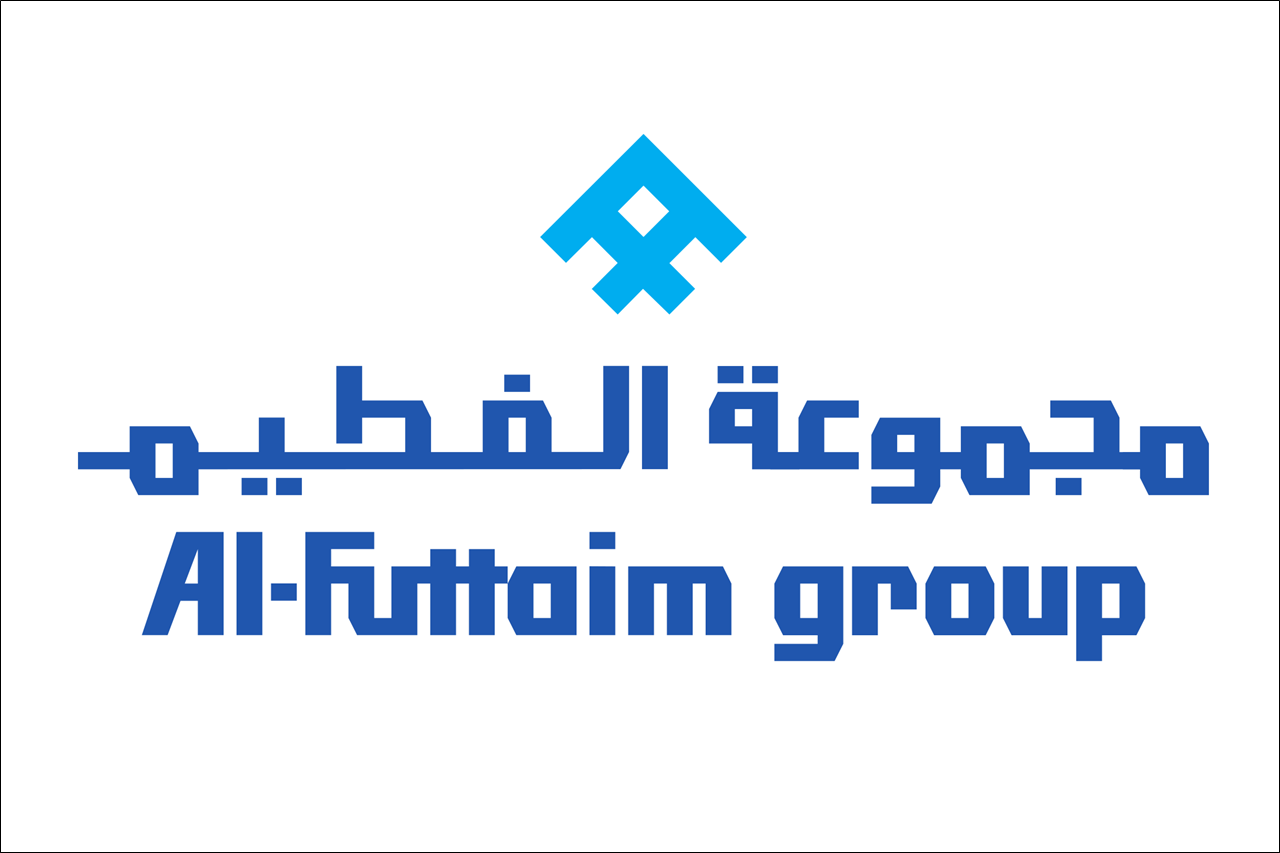 Al Futtaim Group Job Listings
Click the "APPLY HERE" link which is colored and underlined, associated to the job you are interested in. You will be lead to the actual page of The Al Futtaim Group for that specific job post. (The page will give a brief description of the company, the job expectations and requirements from interested applicants.)
Click on the button "APPLY FOR THIS VACANCY" at the bottom of the page to register, upload your CV and submit your application.
Here are the list of jobs you can apply for in different divisions of the company. Make sure you submit your application before the closing date. Good luck!
Cashier
Location: Dubai, AE Dubai, AE
APPLY HERE
Job Title: Finance Analyst
Location: Dubai, AE
APPLY HERE
Job Title: CRO Specialist
Location: Dubai, AE
APPLY HERE
Job Title: Branch Sales Support Executive (x3)
Location: Dubai, AE
APPLY HERE
Job Title: Sales Executive
Location: Dubai, AE
APPLY HERE
Job Title: Sales Executive
Location: Dubai, AE
APPLY HERE
For more job openings at Al-Futtaim, APPLY HERE
Al Futtaim Group's History
Al Futtaim Group started as a family owned business. Because of its long-term vision, it was able to build a strong foundation that made it what it is today. The company believes that "sustainable success requires uncompromising commitment" and that's what's keeping customers stick to the brands they run across the globe. Al Futtaim has partnered with world-class brands from different countries such as Germany, Japan, France, Sweden, Switzerland, and the US. It has branches in different sectors such as finance, real estate, automotive, and retail. Overall, this group company is holding brands in 29 markets.
It was 1955 when Al Futtaim established its automotive brand in the UAE. Its automotive business expanded until 1971 when launched Trading Enterprises to administer the distribution of its vehicles. In 1974, the group introduced Oman Marketing & Services Company in Muscat where it partnered with local companies. In 1975, Volvo became the UAE's distributor. Al Futtaim started building its brand in different countries and markets including Toyota and Honda in Egypt, and Volvo and Hertz in the UAE. It had begun opening brands such as ACE Hardware, Marks & Spencers, Toys R Us, and Guess in the country and different parts of the Middle East.
Facts & Figures
Al Futtaim Group has been running for 85 years now.
It has about 42,000 multicultural employees across the globe.
It has 200 partner companies.
It is operating in 25 countries.
It has brands in different sectors—automotive, financial services, health, real estate, and retail.
List of Brands under Al Futtaim Group
Here are the list of brands Al Futtaim Group is handling.
Automotive
Toyota
Lexus
Honda
Ford
Jeep
Dodge
Volvo Cars
Hertz
Nissan
Suzuki
Al Ghazi Tractors
Al-Futtaim Auto Centers
All-Futtaim Automall
Al-Futtaim Logistics
Al-Futtaim Vehicle Rentals
Blackhawk Tools By Proto
BodyCenter
Bott
Chrysler
CompAir
Doosan Portable Compressors
Eicher Trucks & Buses
Everdigm
Famco
Fenner
Firefly
Fastfit
Gac Motor
Himoinsa
Hino
Honda Marine
Honda Motorcycles & Power Profucts
Ingersoll Rand
Linde Material Handling
Man Trucks & Buses
Mase Generators
Mazda
Merlo Telescopic Handlers
New Holland Tractors
Piaggio
Proto
Ram
SDLG Construction Equipment
Select Auto
SRT
Sunwin Bus
Thrifty Car Rental
Toyotal Material Handling
Typrezone
UD Trucks
Volvo Buses, Trucks, and Constructions
Yanmar
Financial Services
Al-Futtaim Automotive Leasing
Al-Futtaim Capital
Al-Futtaim Finance
Al-Futtaim Investment Management
Al-Futtaim Willis
Emirates Investment Bank
Orient
Tokio Marine & Nichido Fire Insurance Co.
Real Estate
Dubai Festival City
Cairo Festival City
Doha Festival City
Intercontinental Dubai Festival City
Crown Plaza Dubai Festival City
Deira International School
Universal American School
Al Areesh Club
Al-Futtaim Construction
Al-Futtaim Engineering
Al-Futtaim Element
Al-Futtaim Group Real Estate
Al-Futtaim Tarmac
Al- Futtaim Technologies
Cairo Festival City Mall
Dubai Festival City Mall
Intercontinental Residence Suites Dubai Festival City
Retail
Ikea
Marks & Spencer
Boardriders
Toys R Us
Guess
F&F
Zara
Ted Baker
Al-Futtaim Ace
Homeworks
Bebe
Robinsons
Kate spade
Adidas
Aftron
Al-Futtaim Travel
Al-Futtaim watches & jewellery
Bag boy
BCBGMaxazria
Bergner
Bershka
Billabong
Bossini
Baia Baia
Callaway
Calvin Klein Golf
Champ
Claudie Pierlot
Coast London
Crabtree & Evelyn
Cutter & Buck
Dpahne's
DC Aviation AL-Futtaim
DC Shoes
Domasco
Dope & Dapper
Golf House
Home Zone
Hugo Boss
Ipanema
Izzo
Jones the grocer
Lacoste
Maje
Mango
Massimo Dutti
Xbox
Mizuno
N-Rebels
Nautica
Nike
Oasis London
Odyssey
Omasco
Omega
Panasonic
Pull & Bear
Quicksilver
Rado
Reebok
Rockport
Roxy
Royal Sporting House
Royal Sporting House Junior
Samba
Sandro
Speedo
Sperry
Sports Station
Stadium
Stradivarius
Techserve
The Kooples
Tommy Hilfiger
Toshiba
S Kids Golf
Under Armour
Vans
Vince Camuto
Wilson
Zara Home
Zaxy
Health
Healthhub
Healthhub Pharmacy
Maison Lutetia Clinics
Tashafi
Total Care
What it Means to Work in Al Futtaim Group
Based on one of the famous online platforms for job hunting, here are some of former employees' work experience with AL Futtaim Group.
Service Advisor: Productive and the job is good and workplace
"The workplace is very good and the people around me, they are good. The job is not hard and easy to work. The management, they are good, they are supporting us. The most enjoyable is the team building with my colleague."
Senior Merchandiser: The best company in the UAE
"Al Futtaim company cares about people's wellbeing. It's a multinational company where everyone is treated fairly. Offers competitive salary and good benefits. Always ask for feedback of employees' experiences in terms of work, Line Managers and environment. Because of these I gave 5 star rating."
Seniors Sales advisor: Molds me to be an effective and efficient sales person
"Working in Robinsons Al-Futtaim Group was very challenging and fund. I learned a lot from this company on how to be a better Sales Person. How to deal properly with demanding and good customers. I have learned how to be efficient in fast retail environment in Singapore. They build me to be more competitive and highly standard sales person among other salesman."
How to Apply for a Job in Al Futtaim Group
Al-Futtaim invests in their people. The company believes that their employees are one of the best investments they have. Its standards are set high and it seeks to exceed them. Al-Futtaim is proud that its strength when it comes to career is diversity. Its workforce is made up of more than 100 nationalities as they operate in many different countries. According to the company, every employee is supported to boost them to reach their full potential.
If you are looking to find a job and work for Al Futtaim Group, you can search and apply for opportunities across Al-Futtaim on A Future With Us. You can easily access the site through https://www.afuturewithus.com/. Look for the job you want or stay tune for updates regarding the position you want to apply for.
You can also join their talent community by signing up using your email. Stay connected and join its network!
You may also search the company on LinkedIn news and job updates. Or, you can ask a friend who works there to refer you.
Contact Information in UAE
Address: Dubai, United Arab Emirates
Contact Number: +971 4 7062222
Website: www.alfuttaim.com