The Al Ansari Exchange is a leading money exchange company in Dubai that offers a variety of jobs for residents in the city. If you are looking for a job in Dubai, Al Ansari Exchange is a great place to start your search. The company has a wide range of positions available, including jobs in customer service, accounting, marketing, and information technology.
If you are interested in working for Al Ansari Exchange, you can browse the company's current job openings on its website. The website includes a list of all the open positions, as well as details on how to apply for them. You can also find out more about the company by reading its profile on LinkedIn.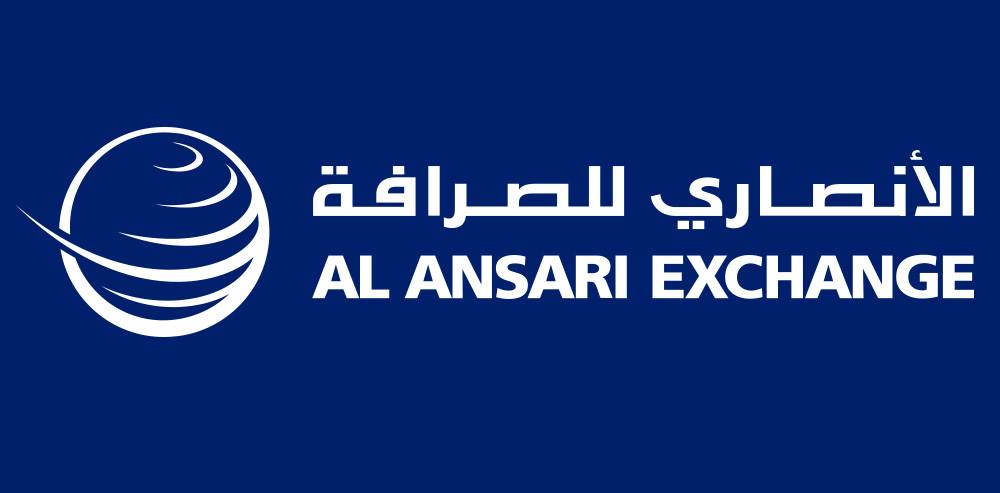 Al Ansari Exchange UAE Careers
Al Ansari Exchange is a great place to work if you want to build your career in Dubai. The company offers a variety of training and development programs to its employees, and it is always looking for talented and ambitious individuals.
If you are interested in working for Al Ansari Exchange, be sure to check out its website and apply for a job today.
How to Apply for a Job in Al Ansari Exchange in the UAE
To apply for a job at Al Ansari Exchange in the UAE, you should go to its official website career at http://careers.alansariexchange.com/. You will be able to see different open positions in the company.
Use other job platforms to look for jobs in Al Ansari Exchange. Just be careful when accepting offers from unknown recruiters.
Al Ansari Exchange History
Al Ansari Exchange is known as one of the leading exchange companies in the United Arab Emirates. It has the biggest branch network, which started as a general trading business by Al Ansari family. The company was running for almost 60 years now. It primary function is to meet the demand for foreign exchange and remittance in the country. Al Ansari Exchange offers services to its trading partners and customers.
In mid-1960s, the banking industry was in its evolution peak. The first branch of Al Ansari Exchange was founded in 1966 in Abu Dhabi. That was the starting point of the company's success as it continued to make quick strides. It grew and grew until it became the most famous and largest companies in the country. Dun & Bradstreet, a globally recognized credit rating agency, rated Al Ansari Exchange as 5A1. On top of it, the Central Bank of the UAE licensed and regulated the company. To date, the company has more than 190 branches and 2,500 employees who are multilingual. Every month, the company is serving about 2.5 million customers with its quick, efficient, and reliable bank services. 80,000 transactions every day are being conducted by the bank.
Facts & Figures
Al Ansari Exchange has more than 190 branches in the UAE.
The company has over 2.5 million unique customers.
It has more than 500,000 banks and agent locations worldwide.
It earns over 50 years of trust.
The company offers foreign exchange, remittance, bill payments, and corporate services among others.
It also allows sending money online through its mobile application that can be downloaded from the App Store, Google Plat, and App Gallery.
The bank has over 190 branches.
It employs more than 2,500 multilingual employees.
The company has 80,000 transactions are being handled every day.
List of products and services of Al Ansari Exchange
Al Ansari Exchange Mobile App
Can be downloaded from the App Store, Google Play, and App Gallery.
Uses UAE Pass
Best exchange rates
Send money to your loved ones simple and easy.
Pay through online bank transfers, direct debit, credit cards, payplus card, and cash.
Determine and save beneficiaries quickly.
Send money through "Quick Send" option.
Pay your credit card bills by setting up a reminder.
You can get notified using the "Rate Alert" notification.
Corporate Remittance
Local remittance

Local bank deposit
Local cash payout

International remittance

International bank account transfer
International cash payout

Benefits

Competitive currency exchange rates
Extensive banks and agent network
Fast and secure
Responsive customer service
Collection and delivery
Free corporation registration
Foreign Exchange
Whether you are traveling abroad for business or for leisure, you can call +971 600 54 6000 or visiting the branch nearest you.
Remittance
The company has partnered with more than 250 banks and agents, having more than 500,000 branch locations globally.
You can instantly transfer money through:

Worldwide cash express money transfer
Western union
Worldwide money transfers within the UAE.
Wire transfers
Bank transfers
Flash remittance
Direct to door
You might need to fill up declaration forms when receiving above AED 75,000 and sending more than AED 75,000.
Bill Payments
Pay credit card bills including:

Abu Dhabi Commercial Bank
Abu Dhabi Islamic Bank
Noor Islamic Bank
Commercial Bank International
Dubai Bank
Emirates Islamic Bank
Emirates NBD
HSBC
Mashreq Bank
National Bank of Umm Al Quwain
RAK Bank
Sharjah Islamic Bank
United Bank Ltd.
Barclays Bank
Union National Bank
First Abu Dhabi Bank (FGB & NBAD)
Samba Bank
United Arab Bank
American Express
Finance House
Islamic Finance House
Majid Al Futtaim JCB Finance LLC (NAJM)
Dubai First

Utility payments including:

Abu Dhabi Distribution Company (ADDC)
Al Ain Distribution Company (AADC)
Sharjah Electricity and Water Authority (SEWA)
Federal Electricity and Water Authority (FEWA)
Etisalat
Du
Ajman Sewerage
Lootah BC Gas
Empower (Emirates Central Cooling Systems Corporation)

Ancillary services including:

Collection of Labour Guarantees for Islamic Finance House
Collection of NOQODI payments
Payment Collection of Classified Advertisements in Al Waseet

Government payment services including:

Dubai Municipality
Department of Tourism Commerce and Marketing (DTCM)
Public Transport Corporation Ajman Government (Ajman PTC)
Trakhees
Tahseel Sharjah Finance
RTA Ewallet (Top-up)
Credit card payments
Value added services
Travel card
Payroll solutions
Corporate cash collection
Investment and saving schemes
Airline Ticket Payments
International Mobile Top-up
What it means working in Al Ansari Exchange
Here's what Al Ansari Exchange employees say about working in the company:
Teller cashier: Productive and Development Skills Development
"It was a great experience I have from Al Ansari Exchange where I have learned and developed my skills and experience in the banking industry which help me to increase my confidence level to work in any stream or position I will be assigned to."
Foreign currency cashier: It's a good leading exchange house in UAE with a high profile highly job secured
"It's a good leading exchange house in the UAE with a high profile highly job secured. Friendly colleagues great support from the management side full insurance benefits for all the members in family."
Customer service executive: Group of work/team
"We are a group of team, enjoyed nature of work. Management is very helpful for the staff. They will regular training for employees."
Getting salary on time, never delayed…"
Foreign currency cashier: Working under pressure, customer needs analysis
"- I learned From Al Ansari Exchange Many Things:
How to solve the problems in a very good way and Working under pressure and Responsibility and the most important thing i learned customer service satisfaction, and i learned call center agent skills .
– The workplace culture:
All employees are unanimous about what the company is doing
-The hardest part of the job:
Many Arabic customers coming to AlAnsari Exchange and I am the only Arabic Staff in the shift and i will help all staff for all counters.
The Most enjoyable part of the job:
Working in rush Time"
Contact Information
Address: Level 7, Al Ansari Business Center, Al Barsha 1, P.O. Box 6176, Dubai, UAE
Main Telephone Number: 600 54 6000
Website: www.alansariexchange.com