There are currently around one million Filipinos in the UAE, working in different sectors such as health care, finance, information technology, education, hospitality and tourism, and many other fields. You will also find a growing number of Pinoys who have started their own businesses in Dubai, Abu Dhabi, and other emirates.
Among the Filipino entrepreneurs in the UAE is Rolly Brucales, 46, Managing Director at Off The Hook Seafood Restaurant. The restaurant has eight branches located across Abu Dhabi and Dubai, with a ninth branch set to open soon. Let's get to know more about Brucales and his humble beginnings…
"Nang pumunta ako dito, nasa mindset ko nang hindi ako magiging empleyado forever," says Rolly Brucales, 46, now a restaurant owner in the UAE. https://t.co/s0DI7vqhoC

— Rappler (@rapplerdotcom) February 14, 2021
Son of Market Vendor, Now Restaurant Owner in UAE
Brucales is the fifth among nine children, and his parents own a meat stall at Albay Public Market. "I was raised sa palengke," he said, as cited in a report by Rappler. "Karnehan… may puwesto parents ko. Bukas pa 'yun hanggang ngayon (I was raised in a public market. A meat stall… owned by my parents. It is still open today)."
Growing up, Brucales studied hard and graduated with a degree in Accounting from Divine Word College in Legazpi City, Albay. In 2004, he went to Abu Dhabi for work. Eventually, he got a job in a medical company, selling medical supplies to hospitals across the city.
"Nang pumunta ako dito, nasa mindset ko nang hindi ako magiging empleyado forever (When I came here, I already had this mindset that I would not be an employee forever," Brucales recalled. True enough, by the time he was 36, he was running a tailoring shop in Abu Dhabi. Over time, he also thought about opening a restaurant.
In May 2016, Brucales, together with a local businessman and six other OFWs (including his wife, Angie), opened Off The Hook Seafood Restaurant in Abu Dhabi. The casual dining restaurant soon became a hit among Filipinos as well as other nationalities.
Two years later, they opened three more branches: one in Deira, Dubai, and one each in Al Ain and Abu Dhabi's "tourist club." In 2019, they opened a fifth branch in Abu Dhabi Mall. And despite the pandemic, Brucales and his team were able to open three new branches recently — one in Dubai Mall, and two more in Abu Dhabi. That makes a total of eight branches! Soon, they plan to open a ninth branch at Ibn Battuta Mall in Dubai.
Altogether, Off The Hook Seafood Restaurant chain has 86 employees, all of which are OFWs. According to Brucales, he owes the restaurant's success to all their staff, to whom they give incentives such as a percentage of the sales when the monthly quota is met.
At present, Brucales is based in Dubai with his wife, Angie, and their three children.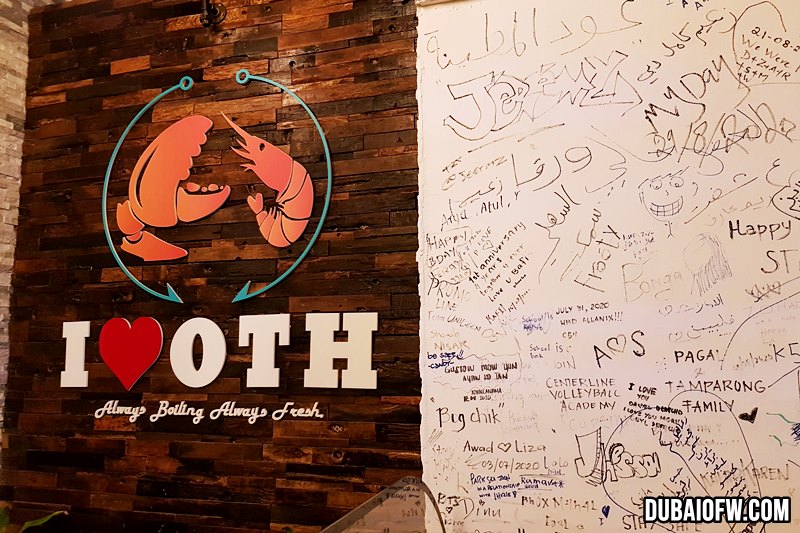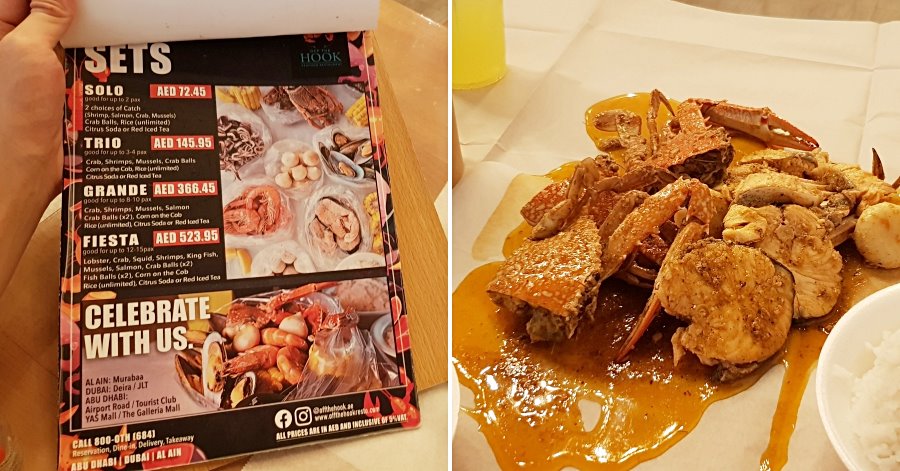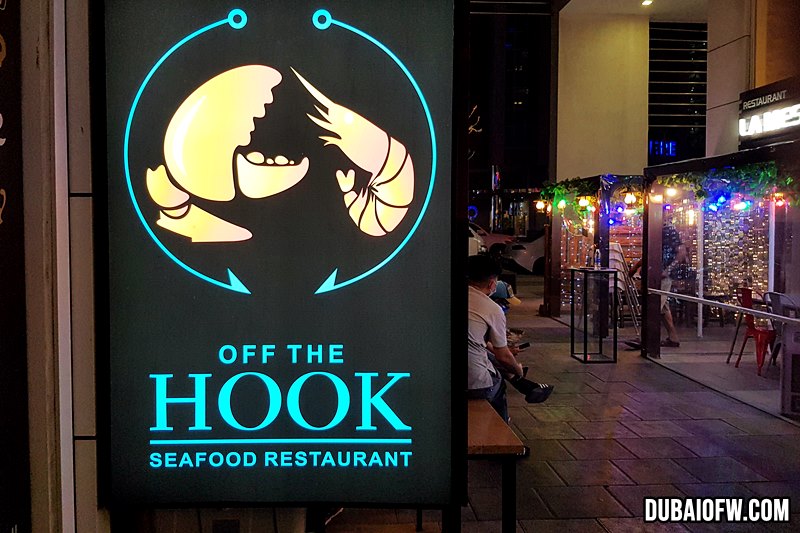 Congratulations, Mr. Rolly Brucales, on the success of Off The Hook Seafood Restaurant! Thank you as well for providing jobs to our fellow kababayans. We certainly hope that there will be more outstanding Filipino entrepreneurs like you, here in the UAE.
READ NEXT: Son of Barrio Teacher, Now Executive of Multinational Company in Dubai