If you're looking for a dining experience that offers unlimited premium meats and authentic Korean cuisine in Dubai, Mukbang Shows Restaurant is a new place to be. This Korean BBQ restaurant offers an all-you-can-eat concept where guests can enjoy unlimited meats and seafood cooked over a grill.
We previously shared a story of a Filipina named Jenny who was behind an American company in UAE, and Mukbang Shows is the company we are talking about. We're glad that they set up a new branch here in Dubai so Filipinos can experience having a mukbang in the emirate. The restaurant also offers signature dishes like kimchi jjigae and bulgogi, as well as a variety of traditional Korean side dishes.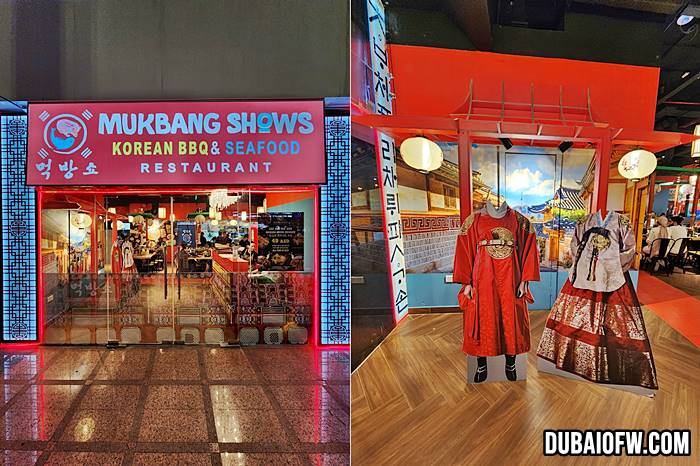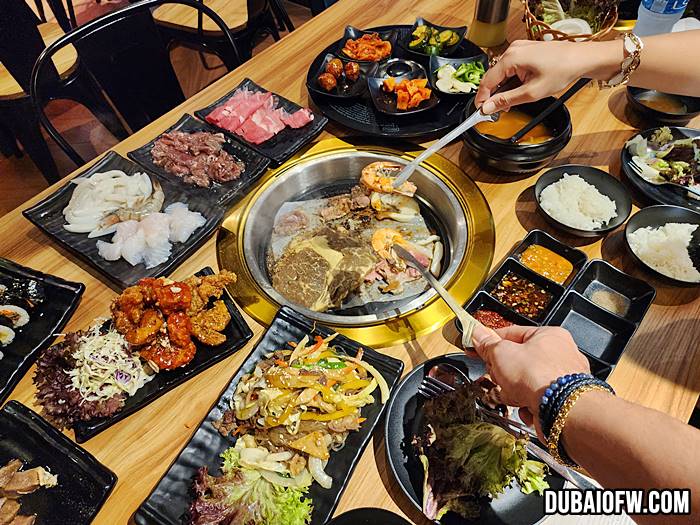 What is Mukbang Shows?
It's an immersive dining experience that combines Korean cuisine and Korean mukbang shows. In pop and online culture, Mukbang is a show where performers eat large amounts of food while interacting with their audience.
At Mukbang Shows Restaurant, guests can enjoy a similar concept with delicious food as they cook their meals. With three locations in Abu Dhabi and Dubai, it's a wonderful spot to indulge in delicious Korean dishes.
Also Read: OFW Interview with Jenny, Co-Owner of Mukbang Shows Restaurant in UAE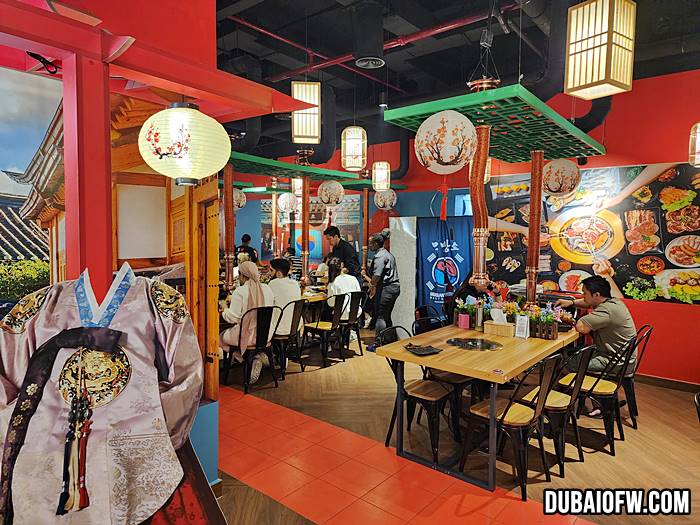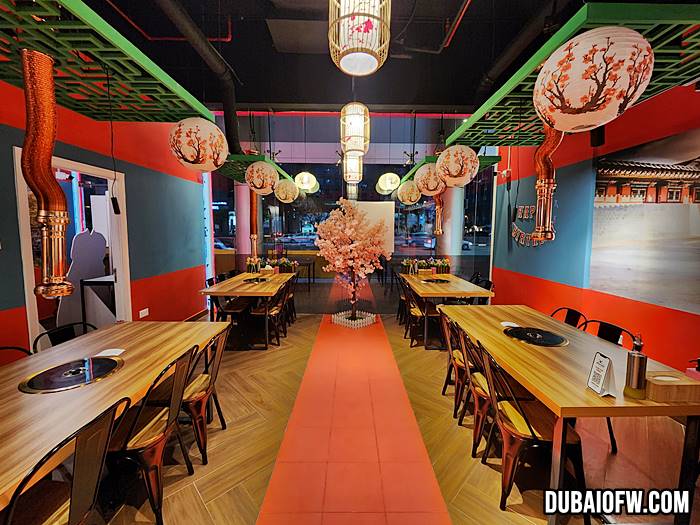 Unlimited Premium Meats
At Mukbang Shows Restaurant, their premium meats Korean BBQ is a must-try. They offer unlimited servings of Wagyu, Tenderloin, Striploin, and Ribeye steak, grilled to perfection. Their flavorful meat dishes are also served with delectable sides like Gimbap, Japchae, and Korean fried chicken – all for a reasonable price of 189AED per head.
Authentic Korean Cuisine
The chefs at Mukbang Shows Restaurant believe that food is not just about nourishing the body, but also about nourishing the soul. That's why they use only the freshest, high-quality ingredients to create authentic Korean dishes that are bursting with flavor.
Their unlimited Korean BBQ is a unique dining experience that allows you to savor the delicious taste of premium meats while enjoying the company of your friends and family.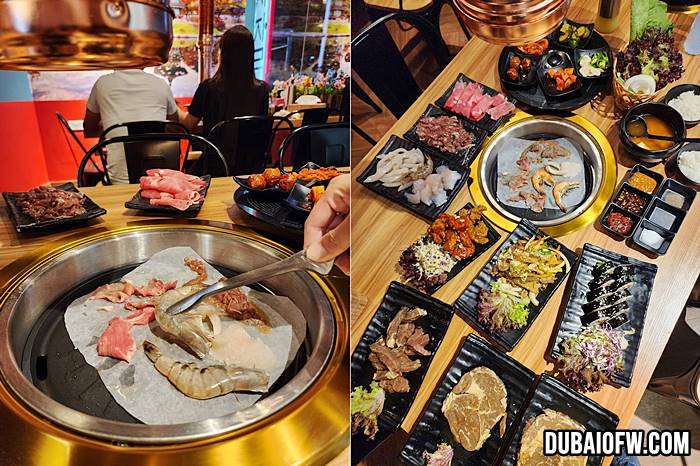 Branch Locations in UAE
Mukbang Shows Restaurant has three cozy locations in Abu Dhabi and Dubai. In Abu Dhabi, you can find them on Muroor Road and Electra Branch. Their Dubai location on Al Ittihad Road (near City Centre Deira) is now also open for customers.
Dubai: Al Ittihad Road Near Deira Bus Station


Telephone: 04 886 4494

Abu Dhabi: Muroor Road
Telephone: 501589433
Abu Dhabi: Electra Branch


Telephone: 0507566951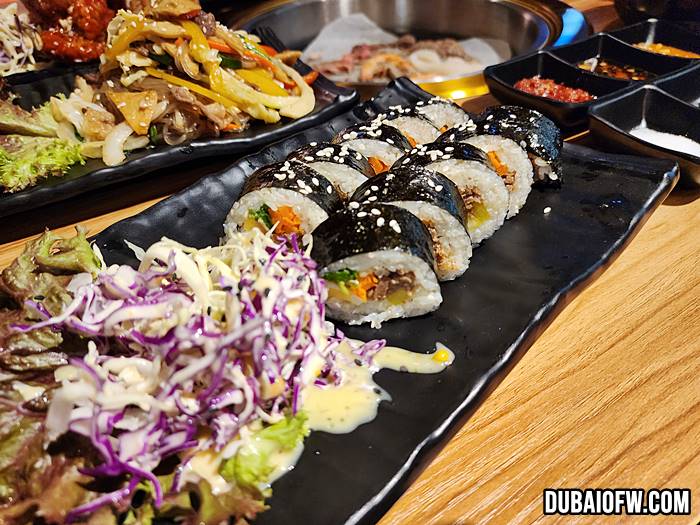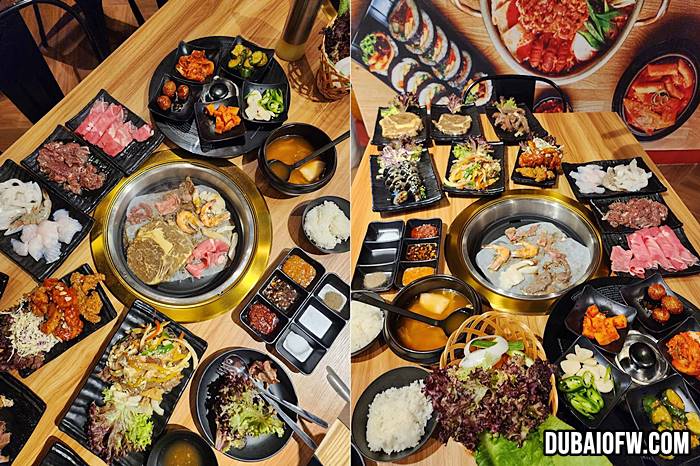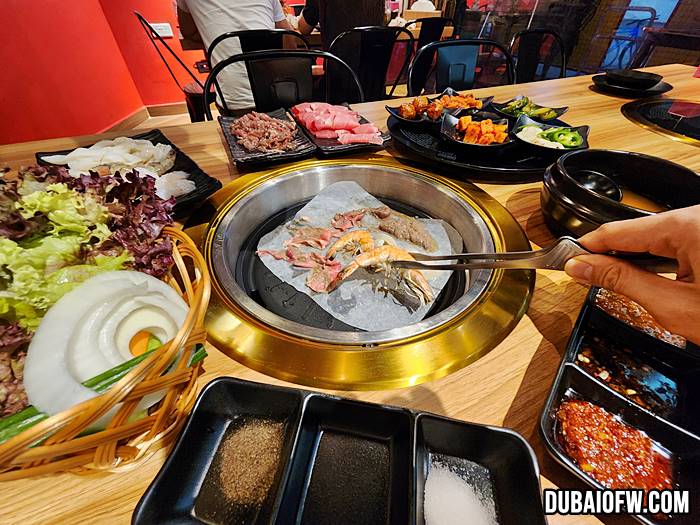 Summary
At Mukbang Shows Restaurant, they take pride in offering the best Korean cuisine in the UAE. Whether you're a foodie or just looking for a unique dining experience, Mukbang Shows Restaurant is a great place to indulge in unlimited premium meats and delicious Korean dishes.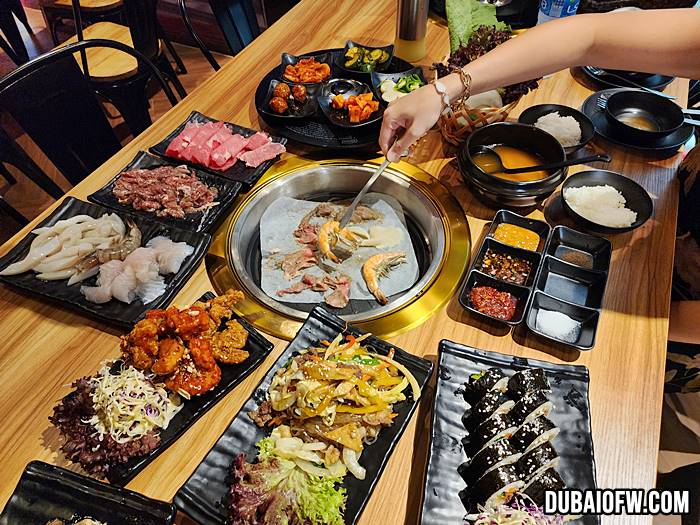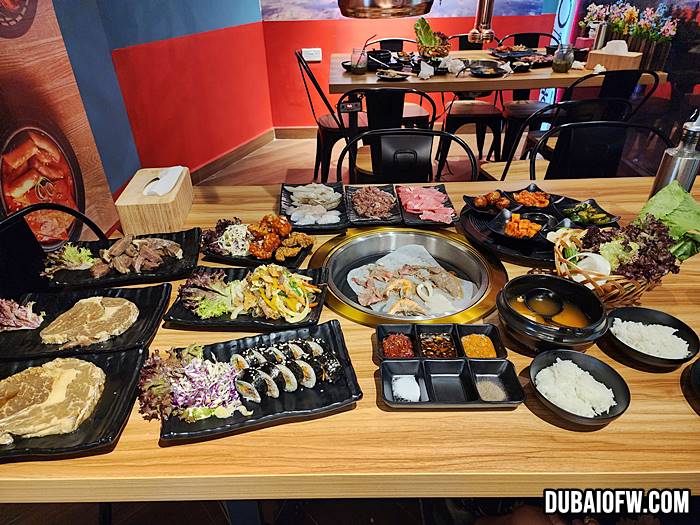 Video: Mukbang Shows UAE
Check out this video clip of what you can expect from Mukbang Shows:
19 Photos of Mukbang Shows Restaurant
Here are photos of Mukbang Shows based on our visit at their Deira Branch:
Contact Information
Mukbang Shows Korean Restaurant Seafood and BBQ
Address: Bus Station – Al Ittihad Rd – next to Deira – Port Saeed – Dubai
Telephone Number: +971 4 886 4494
Website: https://mukbangshow.ae/
Instagram: @mukbangshowae
Facebook: @MukbangShowsRestaurant
Google Map Location
Here's a map guide to the location of Mukbang Shows in Deira, Dubai: