This is a very special mall because of it's themed sections. Ibn Battuta Mall was inspired by the traveller Ibn Battuta, who explored many places. The mall has themes according to the places he had visited.
The Ibn Battuta mall has six courts which have different architectural design according to these countries: Persia, India, Tunisia, Andalusia, Egypt, and China.
Ibn Battuta Mall in Dubai, UAE
Location: Discovery Gardens area, outside Sheikh Zayed Road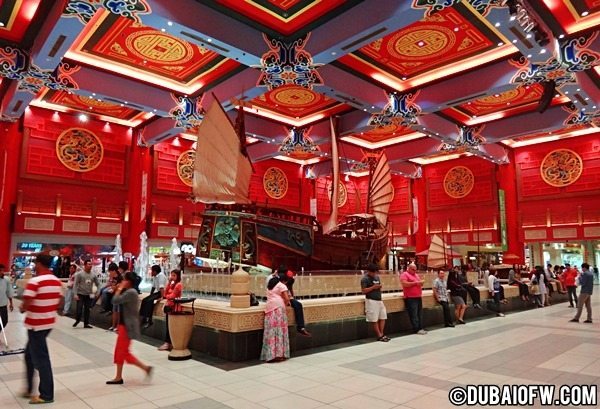 Ibn Battuta Mall – China Court
The mall itself is a delight to behold so better check it out and explore a different country in every court!
You have plenty of choices with over 275 retail outlets, 50 restaurants and food shops, 21 cinema screens which includes the United Arab Emirates' only IMAX Theater set-up.
How to Get There:
Nearest Metro: Ride the Red Line and stop at IBN Battuta metro station
Contact Number: (04) 362 1900
Website: www.ibnbattutamall.com