Dubai Metro commuters, please be advised, as part of the Route 2020 development, the Dubai Metro Red Line between Jumeirah Lakes Towers (JLT) and Ibn Battuta Stations will be closed until next year. Not to worry, though, as the Roads and Transport Authority (RTA) is offering a free and alternative bus service instead.
The arrangement paves the way for constructing Route 2020, which will connect the Metro to the Expo 2020 Dubai site. Due to the partial closure of the Metro between the said stations, a free shuttle service will be provided from 5th January 2018 until the middle of 2019.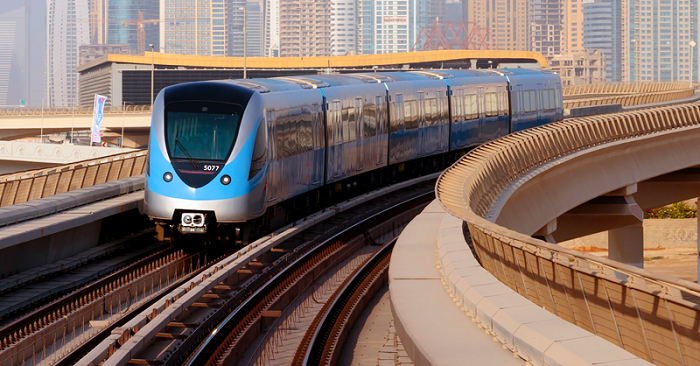 RTA Provides Bus Service in Lieu of Metro's Partial Closure
"RTA would operate an alternative free circular bus service due to the full closure of the rail track of the Red Line between Ibn Battuta and JLT Station," stated Mohammed Abu Baker Al Hasmi, Director of Planning and Business Development, RTA's Public Transport Agency.
"This service is intended to meet the needs of public transport riders in general and metro riders commuting between the said two stations in particular," he added. "RTA is always keen to fulfil the needs of public transport users in Dubai, and offer integrated excellent services to customers with the aim of making them happier."
To spread the word, RTA made the following announcement on Twitter:
#RTA provides free alternative bus service between Jumeirah Lakes Towers and Ibn battuta metro stations starting next Friday, Jan 5th. For more details, visit: https://t.co/OuTQlDLinJ pic.twitter.com/tWplCNJiE6

— RTA (@RTA_Dubai) January 3, 2018
Guide for Dubai Metro Riders
"The planned construction works warrant the full closure of Nakheel Harbour and Tower Station due to the complete closure of the rail track between Ibn Battuta and JLT Station," explained Mohammed Al Mudharreb, Director of Rail Operations, RTA's Rail Agency,
And so, he shared these tips for those who travel regularly between the affected Metro stations:
For metro riders going to the UAE Exchange Station — drop off at JLT Station, take the free bus ride to Ibn Battuta Station, then resume your metro journey to the UAE Exchange Station.
For metro riders traveling towards Rashidiya Station — drop off at Ibn Battuta Station, ride the alternative bus to JLT station, then continue your metro journey towards Rashidiya Station.
"RTA is always keen on providing seamless transit service to all public transport users on all weekdays," Al Mudharreb assured the public. "It also runs other online and smart services 24/7 and fully integrates them with the public transport network."
Despite the partial closure of the Metro, it's good to know that RTA is providing a free and alternative service. By the way, did you know a new station is being built as part of Route 2020? Soon, we will be seeing the Expo Metro Station — the biggest railway station in the emirate.