Without a doubt, there are tons of places to visit in Dubai… theme parks, skyscrapers, and cultural attractions, to name a few. But another thing that makes this emirate truly exciting is… the shopping! Dubai is a haven for shoppers — tourists, visitors, and residents alike!
There are quite a number of shopping destinations in Dubai, although there are those that definitely stand out among the rest. In today's post, we have gathered some of the best malls that you shouldn't miss while staying in this diverse, dynamic, and multicultural city!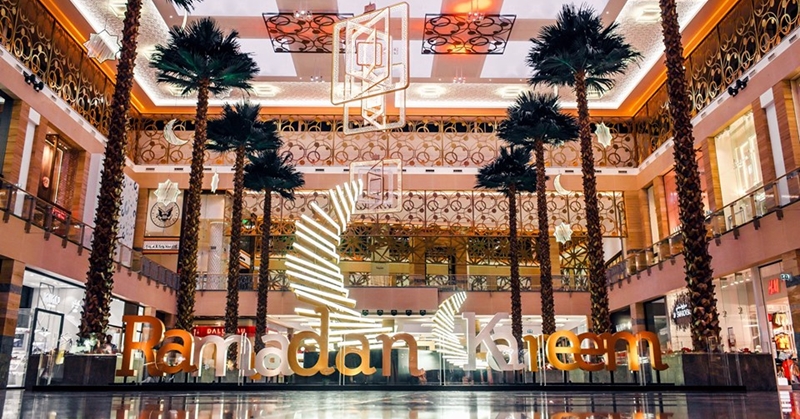 Best Malls in Dubai
One of the things that most people in the UAE do during their spare time is flock to the nearest shopping mall district. With the extreme heat that Dubai gets especially during the summer season, people flock to malls in order to unwind. You would be amazed at the frequency of residents and tourists visiting these shopping centers.
Aside from the restaurants, supermarkets, apparel and gadget shops, some malls house indoor theme parks, recreational facilities, and even a huge indoor snow ski area! Here's a list of the best malls that Dubai has to offer:
Best Malls in Dubai
Jumeirah Plaza
Marina Mall
Wafi City Mall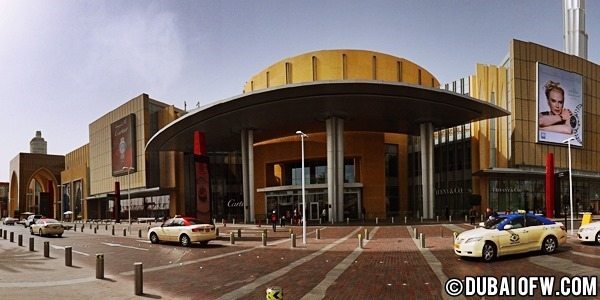 Entrance of The Dubai Mall
Whether you're staying for a week, a month, or even longer, you should check out the following malls, which are among the best and most popular in Dubai:
#1 – City Centre Mirdif
Opened in 2010, City Centre Mirdif is a shopping mall managed by Majid Al Futtaim Properties. It has more than 80 restaurants and cafes, a 10-screen cinema with VOX 4DX sensory experience, and other amazing features.
Address: Sheikh Mohammed Bin Zayed Road, Dubai, UAE
Telephone: +971 4 6023000
Website: https://www.citycentremirdif.com/
Google map:
#2 – Dubai Festival City Mall
The Dubai Festival City Mall is situated within a mixed-use development owned by the Al-Futtaim Group. Aside from the mall itself, Dubai Festival City will eventually include hotels, residential communities, schools, a golf course, and entertainment sites.
Address: Dubai Festival City, Dubai, UAE (less than 5 minutes from Dubai International Airport)
Telephone: 800 332
Website: https://www.dubaifestivalcity.com/en
Google map: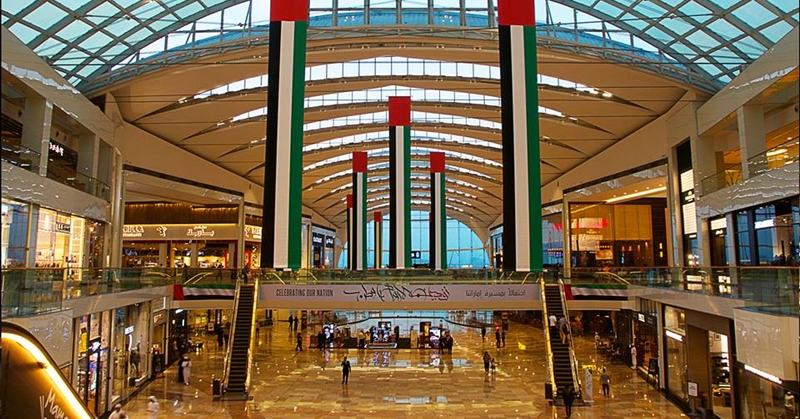 #3 – City Centre Deira
Notably, City Centre Deira is the original flagship mall of Majid Al Futtaim Properties. Opened in 1995, it features 370 shops, a Carrefour Hypermarket (the mall's anchor store), and more than 58 restaurants, including KFC, McDonald's, and Chowking.
Address: 8th Street, Port Saeed, Dubai, UAE
Telephone: +971 4 209 3105
Website: http://www.citycentredeira.com/
Google map:
#4 – Ibn Battuta Mall
Situated on Sheikh Zayed Road, the Ibn Battuta Mall contains over 270 shops, 50 restaurants, and a 21-screen cinema. It is also known as "the world's largest themed shopping mall," as it has six courts — Andalusia Court, India Court, China Court, Persia Court, Egypt Court, and Tunisia Court — based on countries visited by Ibn Battuta, a Moroccan Berber explorer.
Address: Sheikh Zayed Road, Dubai, UAE (between Interchanges 5 and 6)
Telephone: +971 4 390 9999
Website: https://www.ibnbattutamall.com/en
Google map: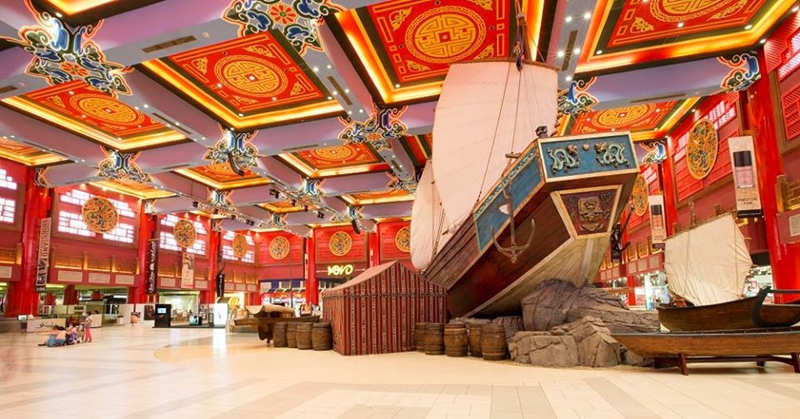 #5 – BurJuman Centre
Located in Bur Dubai, the BurJuman Centre is one of the oldest shopping malls in the emirate. Owned by the Al Ghurair Group, it features more than 300 stores, a Carrefour Hypermarket, and more than 40 restaurants and cafes.
Address: Khalid Bin Al Waleed Road, Dubai, UAE
Telephone: +971 4 352 0222
Facebook page: https://www.facebook.com/BurJuman/
Google map:
#6 – Mall of the Emirates
Also owned by Majid Al Futtaim Properties, the Mall of the Emirates has over 630 retail outlets,250 flagship stores, more than 100 restaurants and cafes, and 80 luxury stores. It also includes the famous Ski Dubai (an indoor ski resort), the Dubai Community Theatre and Arts Centre, as well as Magic Planet (an indoor family entertainment centre).
Address: Al Barsha, Sheikh Zayed Road, Interchange 4, Dubai, UAE
Telephone: +971 4 409 9100
Website: http://www.malloftheemirates.com/
Google map: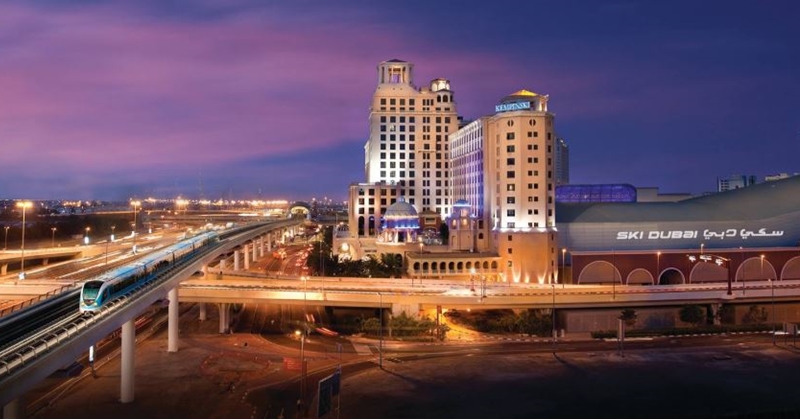 #7 – Mercato Shopping Mall
The word "mercato" literally means "market" in Italian, and it is the name of a shopping mall in Jumeirah, Dubai. Opened in 2002, the Mercato Shopping Mall resembles a Mediterranean town in Italy during the Renaissance period.
Address: Jumeirah Beach Road, Dubai, UAE
Telephone: +971 4 344 4161
Website: http://mercatoshoppingmall.com/
Google map:
#8 – The Dubai Mall
In terms of total land area, The Dubai Mall is the second-largest in the world. Other than the mall itself, it includes a 250-room hotel, and features 120 restaurants and cafes, along with 22 cinema screens. It also houses the Olympic-sized Dubai Ice Rink, The Dubai Aquarium and Underwater Zoo, plus an "edutainment" theme park, Kidzania.
Address: Financial Center Road, Dubai, UAE
Telephone: 800 DUBAI MALL (800 38224 6255)
Website: https://thedubaimall.com/
Google map: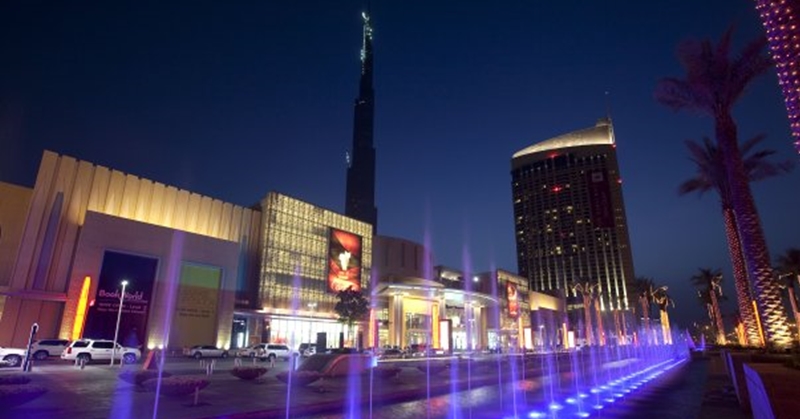 #9 – Wafi Mall
This mall is one of the main features of Wafi, a mixed-use development in Dubai. The mall itself features more than 200 stores, although eventually the complex shall include a hotel, restaurants, and residences that draw inspiration from Ancient Egypt.
Address: Oud Metha Road, Dubai, UAE
Telephone: +971 4 324 4555
Website: https://www.wafi.com/
Google map:
#10 – Dragon Mart
As you may have guessed, Dragon Mart is a trading centre for Chinese products — the largest outside mainland China, in fact. With almost 4,000 shops selling all sorts of goods, you could say that this place has almost everything you're ever gonna need!
Address: International City, Al Awir Road, Interchange 5, Dubai, UAE
Telephone: +971 4 390 9999
Website: https://www.dragonmart.ae/en/
Google map:
These are just some of the most popular malls in Dubai… so now you know where to go when you visit! Speaking of malls, check out these awesome sales and shopping events that you can look forward to this year. Yay!
Dubai Events to Watch out in the malls
24-Hour Mall Times in some occasions
Take note of these UAE Dubai Malls and we will continue to update this list with more details about each shopping center.