Anyone can tell you that "winter" and "desert" don't go together. But somehow, a resort in Dubai managed to make this possible. Filled with real snow the whole year round, Ski Dubai is the first indoor ski resort in the Middle East.
You will find Ski Dubai at the Mall of the Emirates, which is one of the biggest shopping malls in the world. Here, you can go skiing, build a snowman, and even play with penguins!
Ski Dubai, great attraction for friends and family!
Photo credit: theplaymania.com/skidubai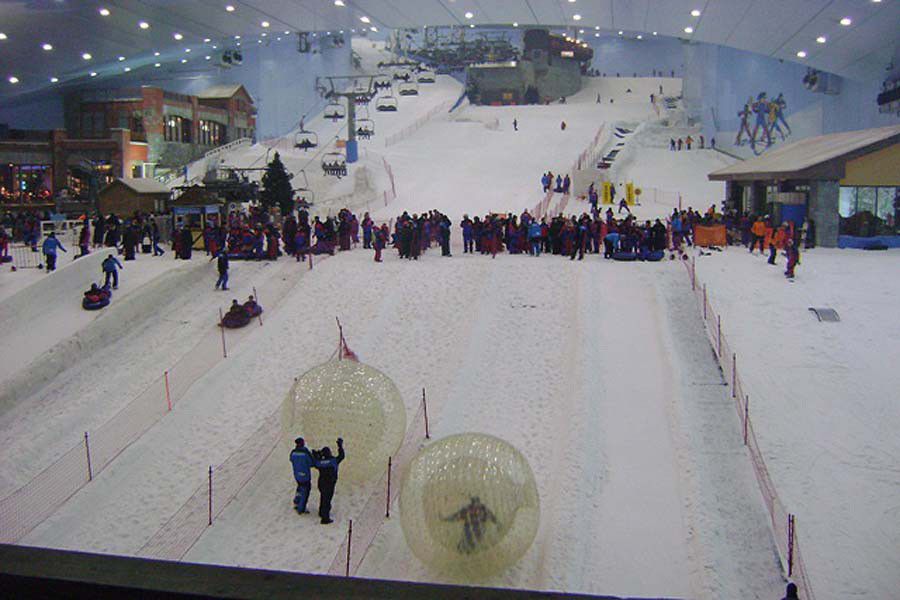 huge indoor resort
Photo credit: theplaymania.com/skidubai
Ski Dubai in Mall of the Emirates: First Indoor Ski Resort in the Middle East
Resort Highlights
Ski Dubai boasts of the following features:
22,500 square meters of real snow
3000 square-meter Snow Park
1500 guest capacity
85 meter high slopes
5 different ski runs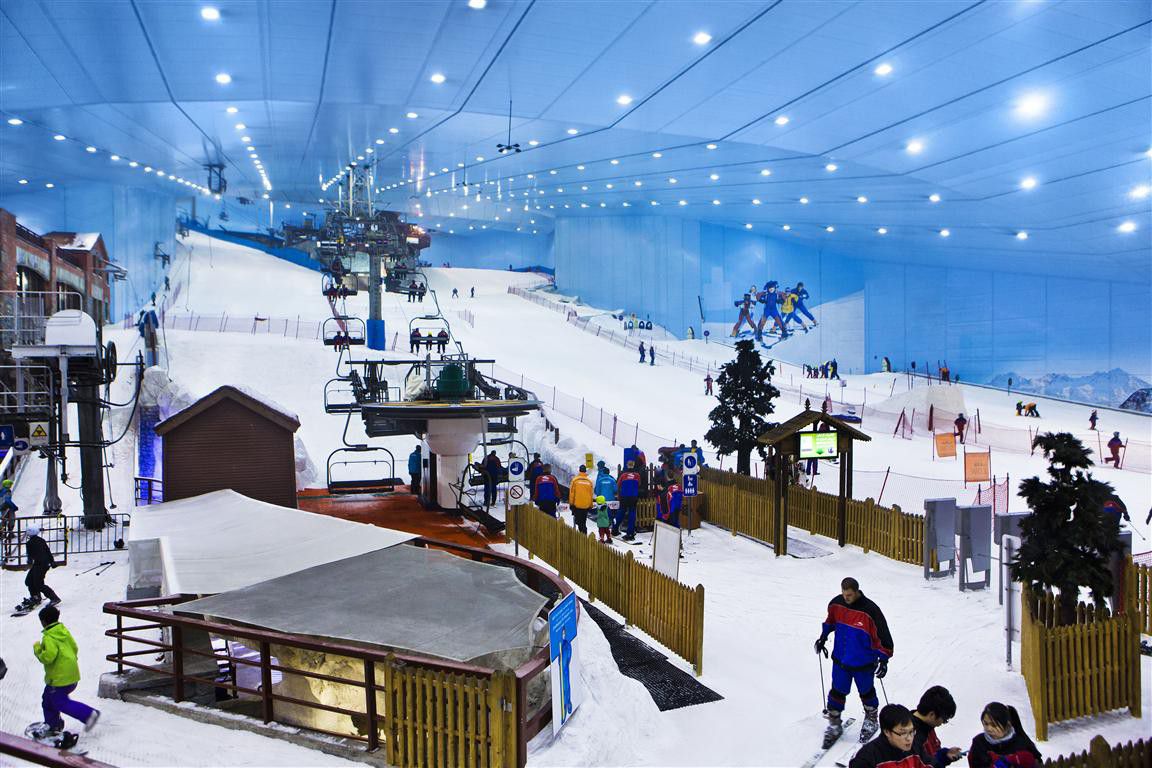 plenty of activities to do
Photo credit: theplaymania.com/skidubai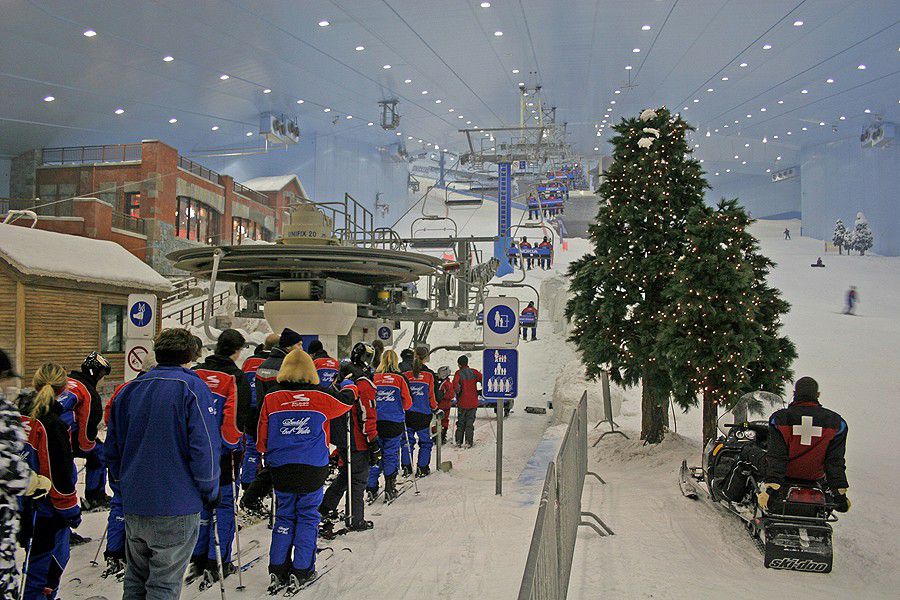 indoor slope
Photo credit: theplaymania.com/skidubai
Winter Activities
Many people visit the resort's Snow Park to play in the snow and simply enjoy the cool surroundings. But aside from this, they also come to enjoy the following:
Ski Slope. At Ski Dubai, you can go skiing any time of the year. There are five different runs, each with a different level of difficulty. There are slopes for beginner, intermediate, and advanced skiers.
Ski School. Don't know how to ski? No need to worry, because Ski Dubai provides lessons for skiers of all ages and levels. You can get a private lesson, or join a group class led by the resort's expert instructors.
Also known as "snow surfing," snowboarding is one of today's hottest winter sports. Ski Dubai has facilities that any snowboarder would love: a 400-meter long run, a Freestyle Zone with jumps and rails, and freestyle events held regularly. If you are a beginner, the resort's instructors can also teach you the basics of snowboarding.
Snow Bullet. As the term suggests, the Snow Bullet is 150-meter zip line that allows you to "fly" across the slopes. It is the first indoor zip line that operates at sub-zero temperatures. Imagine the feeling of zooming over snow and other skiers below!
Snow Penguins. Every day, a colony of King and Gentoo penguins marches across Ski Dubai. This is your chance to meet these gentle creatures up close! You can also sign up to be an official "Peng-Friend" and help in the conservation and support of penguins.
Chair Lift. The resort's chair lift is always ready to take you up the slopes. Get ready for an amazing experience as you ride on the chair lift and gaze at the view.
Avalanche Café. Nothing beats a cup of sweet, hot chocolate after an exciting day of going up and down the slopes. Enjoy a cup or two at the Avalanche Café, which you can find at the top of the slopes.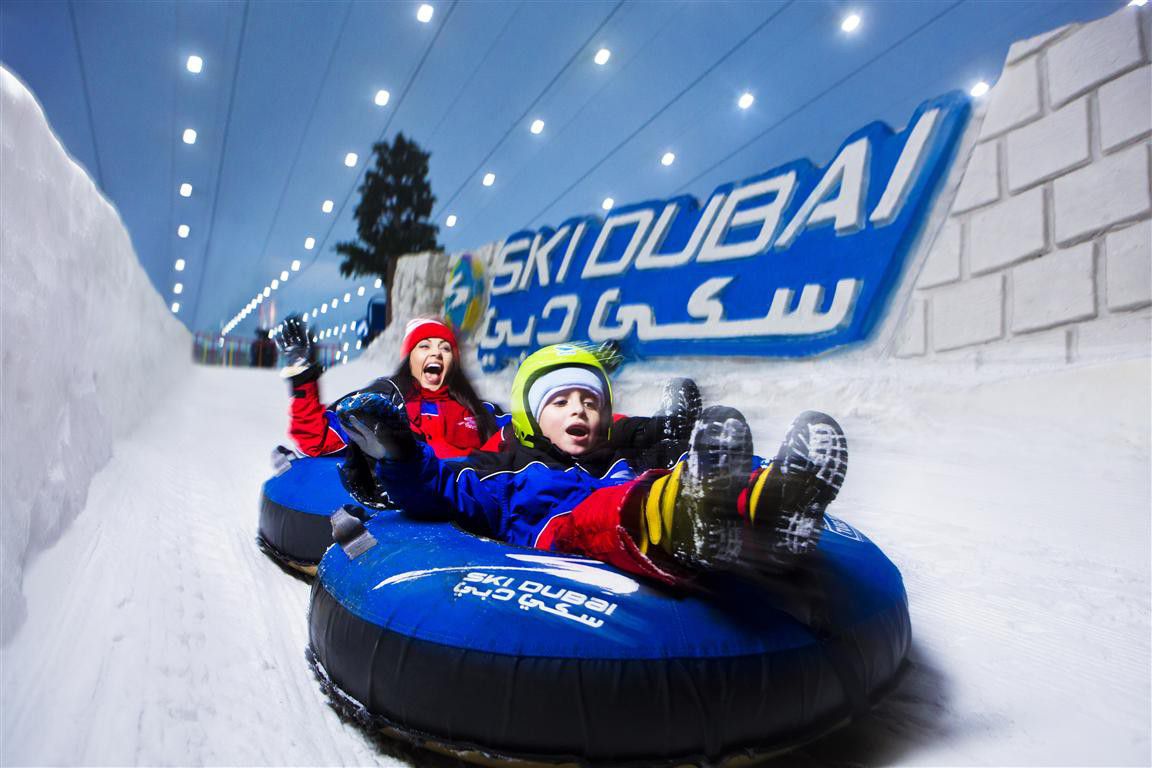 great place to bring your kids!
Photo credit: theplaymania.com/skidubai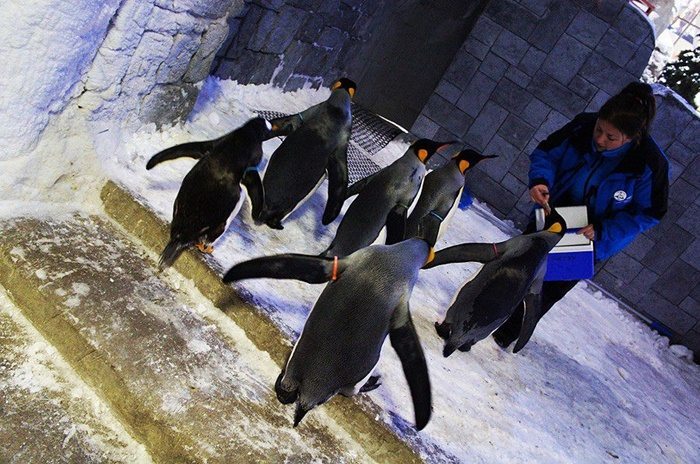 penguin interaction
Photo credit: theplaymania.com/skidubai
Tickets and Prices
Entrance tickets to Ski Dubai are based on the activities that you plan to do. For example, Snow Park Tickets cost AED 200 for adults and AED 180 for children. Meanwhile, all-day passes to the Ski Slopes cost AED 310 for adults and AED 285 for kids.
At the Ski School, a 60-minute "discovery lesson" costs AED 185 for both adults and children. Also available are "bundled" passes, which include entrance to the Snow Park, Ski Slopes, and other facilities. Notably, the prices include winter clothes, skis, snowboards, and safety gear.
For safety purposes, children who are two years old and below are not allowed to enter the resort. Likewise, there are age requirements for riding the Snow Bullet: Children who are 8-10 years old must be accompanied by an adult, whereas those who are 10-14 years old should have a declaration of consent from their parent or guardian.
For the Whole Family
Skiing, snowboarding, riding a zip line, and marching with the penguins – Ski Dubai is a place where the whole family can enjoy. The resort is open daily: 9am-12am (Thursday and Fridays) and 9am-11pm (Saturdays to Wednesdays).
For more information about offerings and ticket prices, you can call Ski Dubai at +971 800 386 or check out their website at https://www.theplaymania.com/skidubai.
Video of Ski Dubai
Here's a video of the Ski Dubai indoor resort shared by the official page. This will give you a glimpse on what you can expect from this unique tourist attraction.

Photo credits: theplaymania.com/skidubai