Deira City Center has got to be one of the first malls that opened in Dubai. Being a pioneer retail shopping center, you can see that DCC is an established mall that has over 370 stores, Magic Planet, 11 cinemas from Vox Cinema, Bowling City and around 55 restaurants and food shops.
Deira City Center Mall by MAF
Location: Deira
This malls houses a Carrefour supermarket, jewellery court, textile court and a wide selection of electronic shops.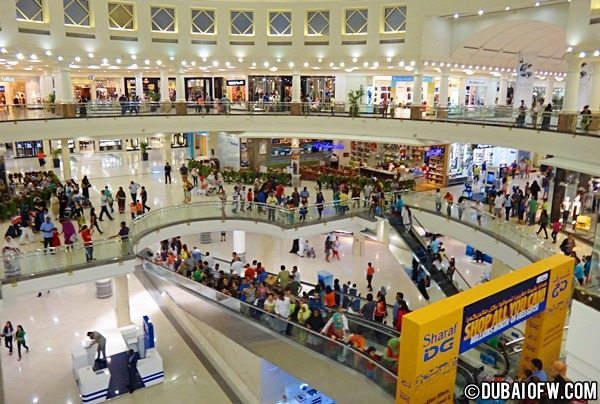 Deira City Center Mall photo
How to Get There:
Metro: Ride the Red Line and stop at Deira City Center metro station
Contact Number: (04) 295 1010
Website: www.deiracitycentre.com