Fans of Korean fried chicken in Dubai can head over to Kyochon restaurant at City Centre Deira mall to try out their amazing Korean food. They are famous for their twice-fried chicken that has crispy skin and juicy meat.
Kyochon was founded in 1991 and has several international outlets in China, USA, Malaysia, Thailand, and Indonesia. This is their first time entering into Middle East marketplaces like Dubai where they're looking forward to making some important connections!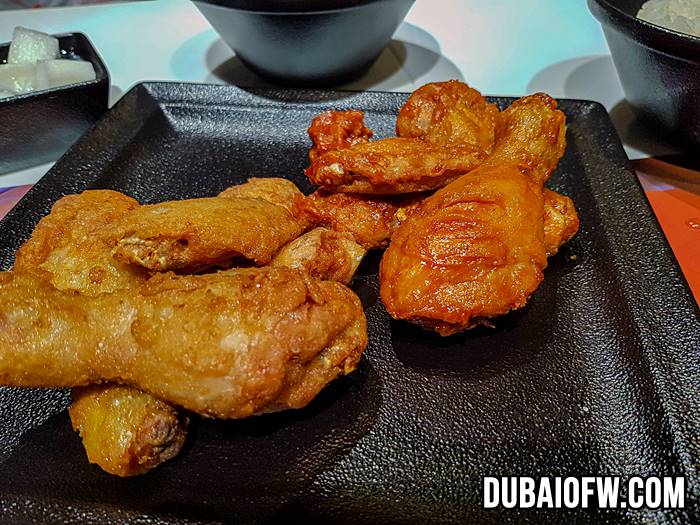 drumsticks and wings combo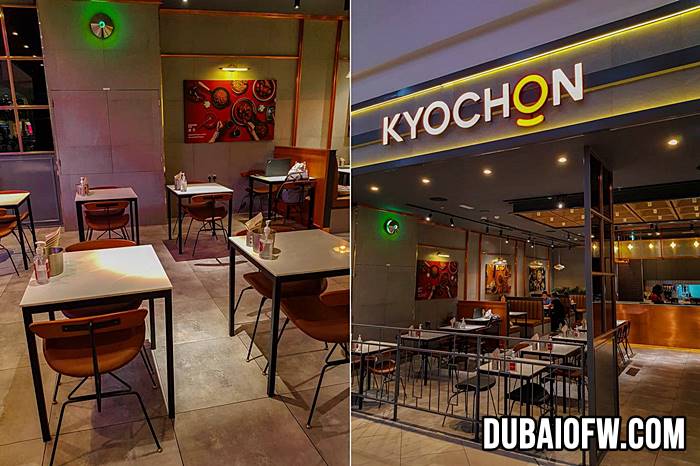 KyoChon Dubai
KyoChon Restaurant in Deira City Center Dubai
We were sad when Kim Chickin closed its restaurants in Dubai and we were wondering when there would be another Korean fried chicken like this would be set up. While there is a Bon Chikin Bon Bon restaurant in Nakheel Mall, this location is very far from our home.
So when we stumbled upon Kyochon during our visit in DCC, we were so glad they opened their doors in an area that is very accessible, especially to a lot of Filipinos.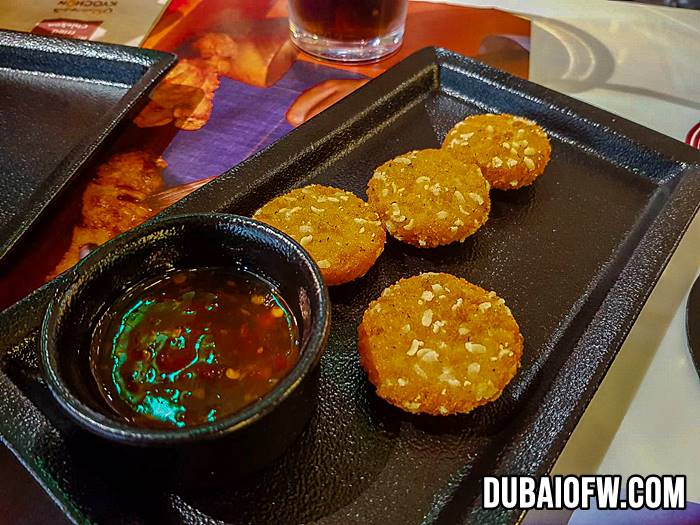 Kyochon camembert cheese bites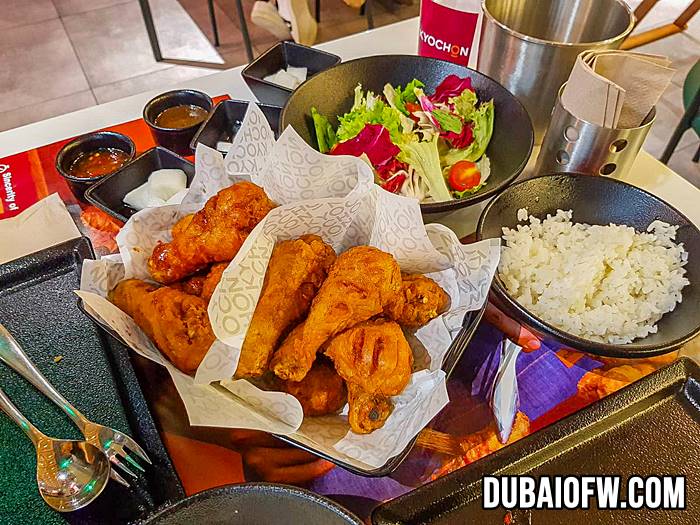 KyoChon drumsticks
Kyochon has only recently opened up in Dubai, which means people haven't had enough time to try out this new restaurant yet. We paid Kyochon a visit last night and tried some of their best sellers as well as other mouthwatering dishes from the menu.
We tried their drumsticks and wings combination of the Soy and Red (spicy) chicken with a side of rice. They also have some appetizers, desserts, and bubble tea drinks on their menu.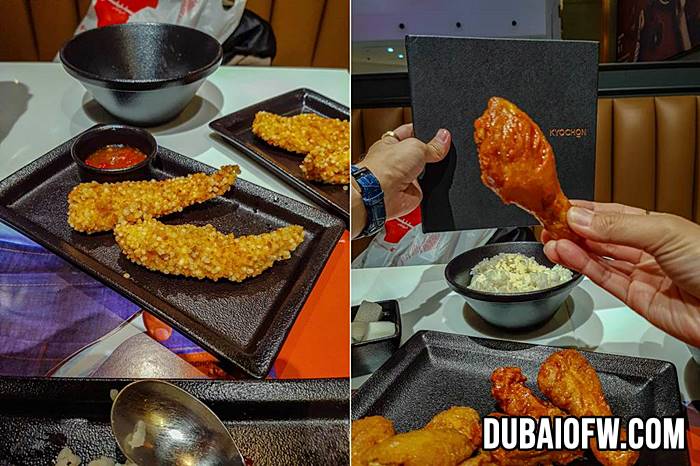 Salsal chicken, and drumstick
Be advised that the cooking starts when you place the order and it will take up to 25 minutes to prepare your food.
I would like for them to have some more sauce options and maybe more options for chicken parts (thighs, breasts, etc.) but overall, we're happy that this Korean food chicken shop is readily available in this area.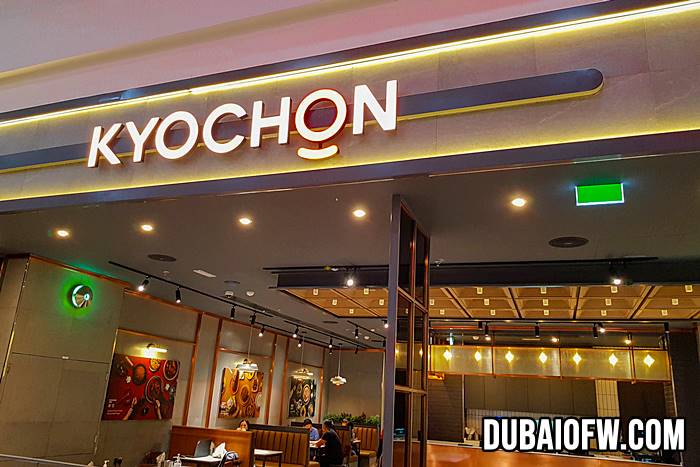 KyoChon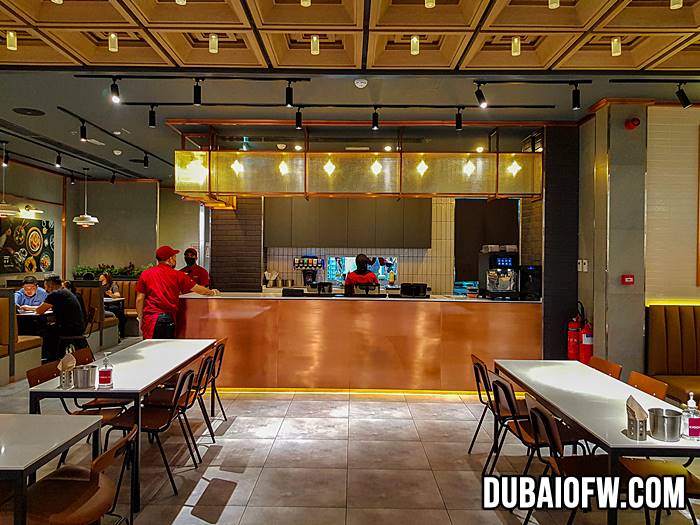 restaurant is located in the mall food court
Photos of KyoChon DCC
Here are the photos of KyoChon Restaurant in DCC:
Video: KyoChon Chicken in Dubai
Here's a video uploaded on the KyoChon Middle East YouTube channel about this new restaurant branch opening in Dubai:
Contact Information
Kyochon Dubai City Centre Deira
Address: 1st Floor, City Centre Deira Foodcourt, 8th St – Port Saeed, Dubai
Phone: 600 533332
Instagram: @kyochonme
Facebook: facebook.com/Kyochonme
They also have a branch now in Dubai Motor City's First Avenue Mall.
Google Map Location
Below is a map guide to the location of City Centre Deira Mall. The nearest parking area in the foodcourse is in P3 Parking.