One of my most favorite restaurants I would go to dine would have to be Chili's Restaurant. Last year, I think we've been here more than five times – that says a lot knowing that we don't eat often outside in Dubai.
Restaurant: Chili's Restaurant
Location: 2nd Level, Deira City Center in front of Birkenstock shop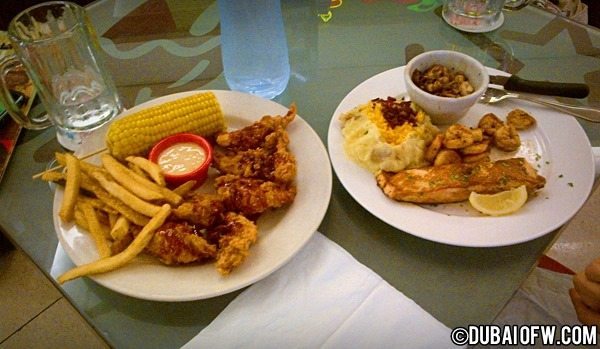 chicken and fish combos at Chili's Dubai
Dubai Chili's Restaurant Deira City Center
Chili's is a popular resto that people go for good food with great servings. they have plenty of branches scattered in the UAE, which is just awesome! They've been in Dubai for over 15 years now which just shows how the people here have supported and enjoyed the food choices here.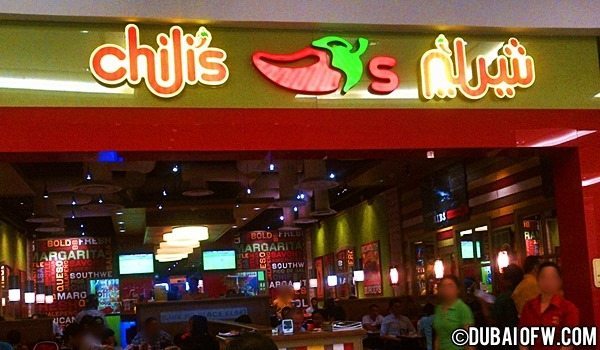 Dubai Chili's Restaurant DCC branch
This is my go-to place especially when we can't decide which other restaurants we'll dine in. Well, this and Paul Café, too.
Anyway, here's the food we ordered. I'm planning to just create another blog post during our other visits to this dining shop.
Grilled Salmon & Shrimp Combo – 74 AED
Served with seasonal veggies and loaded mashed potatoes.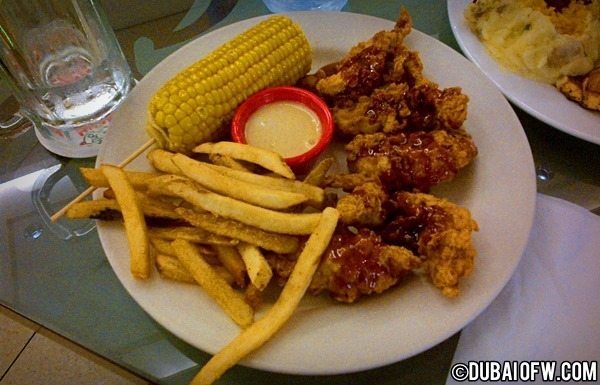 Crispy Honey-Chiptle Chicken Crispers – 55 AED
Strips of hand battered chicken fried to perfection and glazed with sweet honey. Served with sweet corn on the cob, honey-mustard dressing and homestyle fries.
Chili's Gift Voucher in Entertainer Dubai Booklet
We used up all our Entertainer coupons in one month just for Chili's resto. I'm glad that the Dubai Entertainer book had 3 buy one get one offers for main meals which made us save a huge amount. Now that the 2014 Entertainer Dubai books are out, I'm sure we're going to use the vouchers in this restaurant first!
How to Get There:
Restaurant: Chili's Restaurant
Location: 2nd Level, Deira City Center in front of Birkenstock shop
Metro: Take the Red Line and stop at Deira City Centre station
Website: www.chilisuae.com/en