A colleague introduced me to the Karama fish market where we can buy cheap and fresh fish in Dubai. I am based in Karama so I tried to look for it in the area. It is actually within walking distance from where I am living! To think that we moved to Al Karama for month already and it's only now that I was able to locate this wet market in Dubai.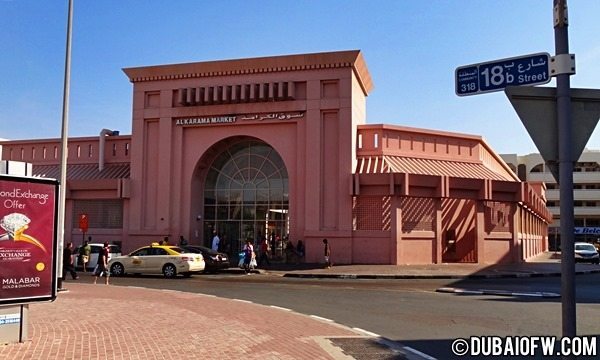 Al Karama Market
Prices of Seafood in Grocery Shops
I've been eating too much chicken lately and we wanted something different for lunch. Sometimes when we buy fish from Spinney's or Choithrams grocery, I would have second thoughts because the prices of seafood are a little expensive. One time, we also bought frozen milk fish (bangus) at a discounted rate. The problem was that it wasn't cleaned and still had some intestines and scales. It was such a mess to defrost and clean it in the house that we swore of it for some time.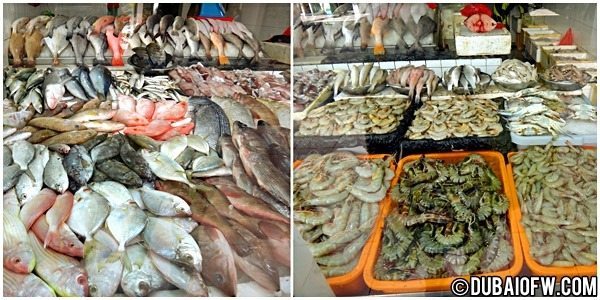 Fresh Dubai seafood! cheap ones too!
Note: I'm an amateur cook here in Dubai and I'm still learning the ropes when it comes to making dishes for consumption. Seafood is something I rarely touch because in the first place, I don't know how to clean fish! Before coming to Dubai, my mother tried to teach me, but somehow, I ended up battering the fish. lol.
Also, I'm not knowledgeable of the names of the fishes. The only fish I can distinguish right away would be Bangus or Milk fish – Yes, I'm that bad at seafood.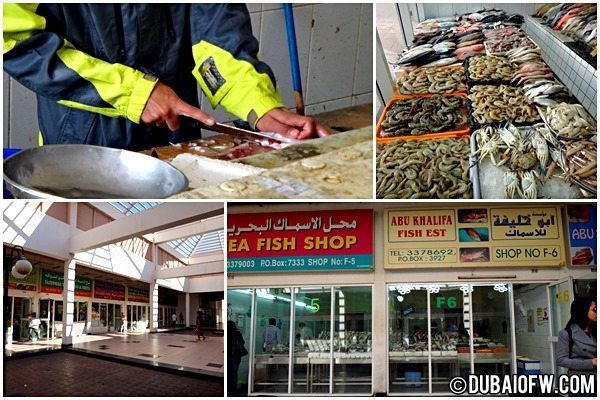 fish cleaned by staff
Where to Buy Fresh and Cheap Fish in Dubai – Karama
We've heard so much about the fish in karama market that we tried to explore the area ourselves. It's a building with different shops selling a variety of fish, and there are shops selling vegetables and meat too. When you enter the building, different store keepers will call you and invite you to their stalls.
We bought vegetables for our fish soup in vegetable stores inside. We also bought the fish there. I was because we simply let them clean the fish. We didn't have to do it ourselves!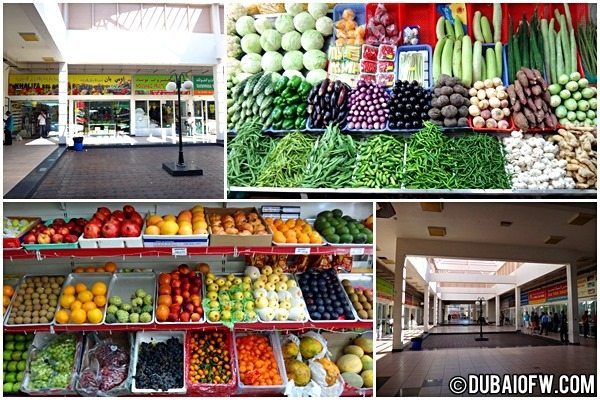 vegetables and fruit market too
We got home and I prepared tinolang isda which is like a hot fish soup. It was my first time to make one and I was happy that it didn't look bad. We needed it especially in this Dubai winter season. This Pinoy is not used to the cold at all so a bowl of warm fish soup could really help.
Eating Fish Again the Next Day
The next day, I dropped by the wet market again and bought fish mackerel after coming from the gym. When I asked the shop attendant how much per kilo, he said it's around 5  Dirhams per kilo. I only paid 2 Dirhams for 3 pieces of mackerel! This is really cheap! I'd have to pay around 10 Dirhams from Spinneys for this set and I only paid 2 in Karama market!
I'm surely going to visit this area everytime so I can have my doze of fresh seafood when the "want" arises.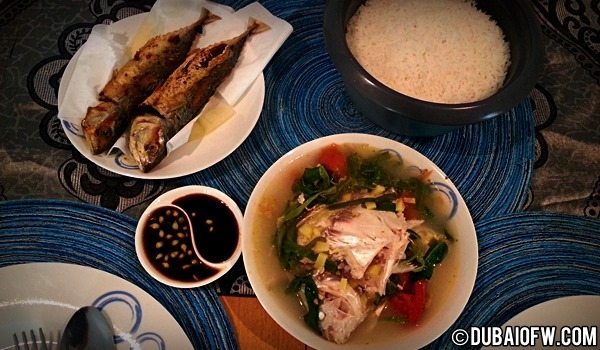 Hot Tinolang Isda and Fried Fish – Pinoy Food in Dubai
Lunch is served on a Sunday!
How to Get There:
Nearest Metro Station: Karama Metro Station – Green Line
When you exit the station, go straight to the alleys leading to the Karama Souq. It's beside the souk, in front of Karama Bus Station. Better if you ask for information from the people in the area as well to direct you to the market.
Fresh Fish is Not Allowed in Dubai Taxis, Buses and Metro
Tip: You are not allowed to bring fish inside the taxi. We tried hailing a taxi in Dubai to take us home. But when the driver found out about it, he advised us to get off the car fast. We didn't understand him fully, all he wanted was for us to get out because of the fish. Not sure if we can put it in the trunk next time.
Take note that this also applies inside the RTA Metro and RTA Buses. They do not allow food or fish if it will smell. I called RTA (800-9090) to confirm and the rep informed me that "Fresh fish are not allowed in public transportation vehicles in Dubai (Metro, Buses and Taxis) because of the smell." This leads me to wonder how in the world should we bring fish to our house using public transport.