If you're wondering what taking a sabbatical means, it's taking a leave from work for a certain amount of time where a person can travel to study, explore, and focus on his or her wellbeing. It comes from the root word Sabbath which when God rested after creating the Universe as stated in the book of Genesis from the Bible. Whether you're a parent, student, or employee who wants to take a sabbatical leave in the UAE, let me enlighten you on my adventures in this beautiful country! 
Taking your sabbatical leave in the UAE can be worth it, you'll be seeing plenty of places, eat delicious diverse food, experience new things that will help you feel invigorated in life, inspired, and you might think to settle down in the UAE. Here are the places I visited, foods I've eaten and fun experiences I immersed myself into during my sabbatical journey. There's so many places to explore in the UAE, you can practice self-care, and prioritize me-time during your stay.
1. City Walk
I arrived in Dubai in February when it's still winter, and for being someone who gets easily cold, thanks to my chronic illnesses, my outfit always consisted of an ultra warm coat or jacket. The first place I went to when I landed in Dubai was City Walk. It's a modern lifestyle space where you'll see plenty of shops, restaurants, offices, and even apartments.
There's a lot of things you can do when exploring in City Walk since the shops are endless such as fashion, pharmacy, home wares, banks, and more! You might need the whole day to shop around the area since it's a huge place, most of the people in City Walk use an e-scooter to get around. If you ever get hungry in City Walk, you have plenty of restaurants and cafes at your disposal from P.F. CHANG'S to MCDONALD'S you can dine and enjoy your meal! What I love about City Walk is that everywhere is beautiful with its artistic architecture and interior design.
If you're an artist or someone who appreciates art then City Walk should be your go-to. You'll be seeing plenty of paintings or artworks on every wall! Another cool thing about City Walk is the esteemed Canadian University Dubai is located there, the contemporary designed campus makes you want to study there too! City Walk's location is near to Dubai Mall and Al Satwa which makes it easily accessible by taxi, bus, or metro if you come from Dubai Mall.
2. Karama Park
On my 25th birthday, I spent a lovely day in Karama Park after eating a scrumptious meal and walking around Dubai Mall. I hopped in the metro and went down to the ADCB station. Visiting Karama Park has become a tradition to me everytime I go back to Dubai. I'm a Gulf Kid and I've always had fond childhood memories in Al Karama since it used to be a Filipino community in the late 90's but now it's Al Satwa. I wanted to have a quiet birthday celebration, so I went to the Karama Park where it's beautifully trended, full of lush trees, colorful flowers, and there's cats everywhere.
It's a peaceful place with lots of people doing their own thing, chatting, eating some snacks, laughing, or exercising. I spent for hours in the park reflecting, writing, and reading the two new magazines I brought from Book Kinokuniya. In Karama, there's plenty of places to see and eat, especially Indian food since it is now one of the biggest Indian communities in Dubai.
In Front of the Karama Park, you'll be seeing one of the oldest and biggest Lulu Centres, where you can do your groceries, shop, or buy some food to enjoy in the park. There's plenty of parks in the UAE, you can visit that are much bigger and better but if you're looking for some quick peace and quiet, you can visit Karama Park.
3. Sadaf Restaurant and Flamingo Beach
Ras Al Khaimah is a hidden gem that people should explore more often! Traveling to Ras Al Khaimah means you're in for a long road trip but I promise you it's worth it! When I went to Ras Al Khaimah it was a spontaneous trip during Ramadan. A couple of my mom's friends from Dubai wanted to shop in this far-flung emirate at 9pm but it was worth the hassle! We went to many places in Ras Al Khaimah since its Ramadan there's midnight shopping hours, so we took advantage by shopping til we drop in discount centres like Ms. Max and Brand for Less. 
We got hungry during our unplanned excursion, one of the best Persian restaurants in the emirate is the Sadaf Restaurant and since it's the only restaurant open at 2am in the morning, we parked half hungry and half sleepy, and was in awe with the gorgeous Arabic interior design and ambience of the restaurant. But what made the whole experience chef kiss is the food! We ordered their specialty kebab meal and it was like a feast fit for a king!
There's fish, meat, fries, fries and lots of rice that I forgot what it's called but similar to dishes like Chicken Mandi or Biryani with its delicious rice! I ate so much that I felt sleepy afterwards. Our group of 4, mostly women, decided to camp by the famous Flamingo Beach. We slept with the sounds of sea waves, and woke up to a serene view of the blue waters of the beach. It was a chilly morning but the spontaneous trip to Ras Al Khaimah was one for the books for me! 
4. Big Bad Wolf UAE- Dubai Media City
As a bibliophile or a book lover, I couldn't  resist not attending the Big Bad Wolf fair in Dubai last April 7 since I've always been an attendee when I was in the Philippines. So, off I go to the Sound Stage in Dubai Media City. I was ready for battle, I brought my eco bag, wore rubber shoes, I had my to-buy list and my water.
I went in the morning since I came from Umm Al Quwain, I don't want to missed out on anything at the event and since I've been attending these events for years I have learned many tricks on how to stay on top of the game, but lo and behold, even I came an hour since the event opened, the place was pack with Bibliophiles like me on a Friday! There were a lot of books, people from all walks of life were peering over books and lost in their own worlds. So, I spent the whole 3 hours reading blurbs, and shopping for books until it was time for me to head to my next adventure for the weekend.
5. The Aldar Headquarters Building 
Since Easter Sunday is coming up, I decided to spend the weekend with some new found friends, I slept at their house, enjoyed a nice meal and in the morning we jet set to Abu Dhabi to explore and sightseeing.
One of the places that we visit was the stunning circular architecture of the Aldar Headquarters building, we took a lot of photos, roam around and enjoyed the beautiful scenery of the Al Raha beach and the beautiful tended gardens filled with flowers! Then it was time for us to go back to Dubai to attend the Easter Sunday service with joyful spirit and rejuvenated from our adventures!
6. Logos Hope Book Fair in Ras Al Khaimah
Another day, another book fair that I couldn't miss out on! This is not just any ordinary book fair since the Logos Hope Book Fair is a floating book fair since it's held on a ship! Actually the Logos Hope Book Fair is not only in Ras Al Khaimah but also in Dubai and Abu Dhabi, they are still docked in the UAE's capital until June 4! If you're a huge fan of books, you should visit this interesting floating book fair since there's so much more to see than books, there's also events you have to see! 
Logos Hope is a charity ship that goes all over the world to share information, help, and hope. The ship is extraordinary in showing how people from over 60 different countries can work together even though they come from different backgrounds. Of course, I enjoyed maxing out my money for books, especially because I know the proceeds will go to a good cause!
7. Fish Market, Vida Beach Resort, and Open Beach in Umm Al Quwain
So, I currently live in Umm Al Quwain and I honestly prefer to live here than in the city but  it doesn't mean I didn't enjoy the city life! In  Umm Al Quwain, I find beauty in the mundane things. I love the Fish market here since it has a port that looks peaceful and the bridge there is giving me the feel of the main character!
The fish market also has a dry market that has an ancient take of Arabic interior design and they are organized which makes buying fresh produce a breeze! Aside from the fish market, I enjoyed my short trip to Vida Beach Resort, a five-star beach resort by Emaar. I participated in their Earth hour campaign last March and I enjoyed it including their great hospitality service! Since I live less than 5 minutes aways from the open beach, you can always see me hanging out there. There's something about nature that heals you and makes you feel more grounded which I love!
8. Dubai Mall
One fine day, when homesickness started to hit me, I rode a bus to Dubai and I impulsively went to Dubai Mall, and every single time that I cruised by Sheikh Zayed road and see the marvelous buildings, the well-lit streets and the magnificent Dubai Mall it always made me emotional. There's just something beautiful in Sheikh Zayed road that I couldn't put my finger on.
When I went to Dubai Mall I decided I would watch the fountain show, this is not the first time I've been to Dubai mall but I figured why not? It was worth the wait as usual, jam packed with people. I roamed around Dubai mall and did some window shopping.
I couldn't resist visiting the infamous Book Kinokuniya, one of the largest bookstore retail stores in the country. You have to visit Book Kinokuniya if you're in Dubai Mall since there's so many books, magazines and arts and crafts to see! It was heaven to me as a writer and book lover, but in Dubai Mall there's so many places to explore from restaurants to fashion stores. I knew it was time for me to go home when my feet started to hurt and I had my fill of euphoria.



9. Ajman Ms. Max, Deznabi Trading, and Carrefour
Road Trips seem to be one of the common things to do here in the UAE, so when the opportunity rises  again with friends, we went to Ajman for a day trip and shopping spree- think of retail therapy as part of your sabbatical itinerary in the UAE. 
Since Ajman is near Umm Al Quwain similar to Ras Al Khaimah, I easily said yes since I haven't had the chance to sightsee in this emirate. We went to Ms. Max Ajman-one of the discount stores, so I happily bought a lot of school supplies, specifically notebooks and drawing materials!
Then we hit the road again to go to Deznabi trading, a hidden gem for cosmetic lovers like me, there's plenty of original makeup in there and I joined the flock of women going all gaga on makeup. If you ever want to buy affordable makeup that is original and branded then this store should be your go-to. Our last stop was Carrefour Ajman, where I did a mini grocery shopping and had a quick bite of sandwich and hot drink.
10. Deira City Centre and Day to Day
I used to live in Deira which is why I decided to visit Deira by hopping on the metro when I used to live in Al Satwa for a short while. I went to Day to Day where there were plenty of discounted items from household items to food!
There are so many things you can buy here for pasalubong or  (souvenirs) whenever your sabbatical journey ends soon! I also had a short excursion to Deira City Centre, one of the oldest malls in the UAE. You can enjoy your time there since you can dine, window shop or actually shop, and catch up with your friends here!
———————————-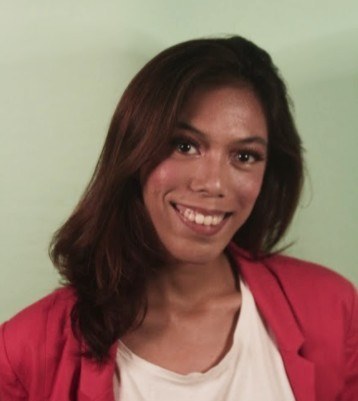 About the Author: Nicole Marie Valdez
Nicole Marie Valdez is a seasoned writer, editor, and publicist for over four years now. She's a mental health advocate and passionate about writing purpose-driven stories.
———————————-