With so many places to visit across the UAE, any traveler is bound to whip out his/her camera and take lots of pictures. But wait! If you're a first-time visitor in the country, there are certain things that you should know in advance, and these include rules on photography.
ALSO READ: Court Fines Student AED 5000 for 'Illegal Photography' in UAE
In public, taking a picture with your smartphone is usually okay, although brandishing a professional camera or holding a photo shoot is taken more seriously. There are places where you need permission to take pictures, and places where photography is prohibited altogether.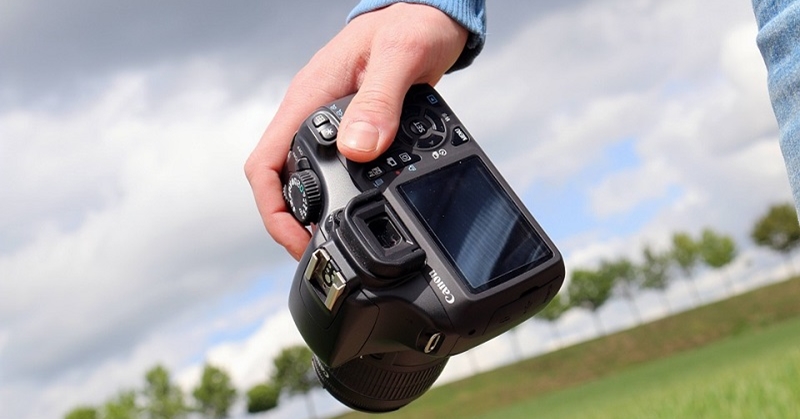 Do's and Dont's : What You Need to Know When Taking Pictures in Dubai
In order to have a hassle-free time taking pictures in Dubai — or anywhere else in the UAE, for that matter — here are some rules and tips to remember:
#1 – Avoid taking pictures of government buildings and military sites.
For security reasons, taking pictures of government, political, and military sites is restricted in the UAE. These include the Dubai Chamber, Dubai Civil Defence, Dubai Courts, Dubai Public Prosecution, Department of Finance, and other government entities.
#2 – Avoid taking photos of aircraft without permission.
Airports such as Dubai International and Abu Dhabi International Airport strictly prohibit photography and videography. Again, this is to ensure the safety and security of airport passengers as well as employees. If you need to hold a photo shoot in these areas, be sure to comply with the required documents to obtain permission, and to follow the guidelines.
#3 – Respect other people's privacy.
Privacy is a huge matter in the UAE, and taking pictures of people without permission is illegal. Article 378 of the UAE Penal Code (Federal Law No. 3 of 1987) states that taking a person's photo without his/her consent is an invasion of privacy, and thus punishable by law.
Likewise, Article 21 of the UAE Cyber Crime Law (Federal Law No. 5 of 2012) clearly states that anyone who is "using a visual device to invade the privacy of a third party by capturing their picture or transferring, copying, or keeping those pictures is a crime punishable by at least six months imprisonment and a fine of up to AED 500,000."
#4 – Be sensitive to local culture.
Aside from respecting people's privacy, being sensitive to the local culture is also important. Article 4.5 of Dubai's Code of Conduct states that photos of people — especially women and families — in public places shall not be taken without their consent. While this code is specific to Dubai, we can assume that the same or even stricter rules are upheld in other emirates.

#5 – Avoid sharing photos without permission.
Article 43 of the UAE Copyright Law (Federal Law No. 7 of 2002) states that if a person has captured a photo or video of another, he/she should not exhibit, publish, or distribute it without prior consent. Otherwise, he/she may face a fine and detention of not more than six months.
Nonetheless, there are exceptions to this rule. A photo or video may only be published if:
It is captured at a public event;
It features a celebrity, official, or public figure; or
The publication of the photo or video is permitted due to public interest.
#6 – Keep your "selfies" to yourself.
When you take a "selfie," avoid including other people — especially ladies that you don't know — in the photo. This involves being extra aware of the people around you, and respecting their need for privacy.
#7 – Obtain proper permissions.
We cannot reiterate this enough: ask for permission! If you want to take pictures of people in public, don't forget to ask for their consent. Similarly, if you are arranging a photo shoot in a hotel or mall in Dubai, seek permission and approval from the management first.
In any case, if you get approached by a local, the police, or security personnel, be respectful and delete the concerned image or footage from your camera. After all, it's best to cooperate and comply, than to cause a scene and face more serious consequences!
ALSO READ: Filipino Wins in Prince Hamdan's Photography Contest
By keeping these rules in mind, you can avoid problems when taking photos or videos, anywhere in the emirates. Of course, sharing such materials on social media is another matter. Check out these social media rules in the UAE that every tourist and resident should know!