As its very name suggests, Jumeirah Creekside Hotel (BOOK HERE)is situated along the Dubai Creek — offering a splendid view of this natural landmark, plus the amazing city skyline. Located only minutes away from Dubai International Airport, it places guests near the heart of the city. It's quite a short drive if you are travelling and you are looking for a luxury business hotel as this is what this accommodation can provide you.
Also Read: Family Attractions in Dubai
Having garnered multiple awards over the years, the hotel is known for its excellent service and community engagement. Learn more about the Jumeirah Creekside Hotel's state-of-the-art amenities, authentic dining options, and outstanding customer service in today's review.
Book a Hotel Stay in Jumeirah Creekside Hotel Here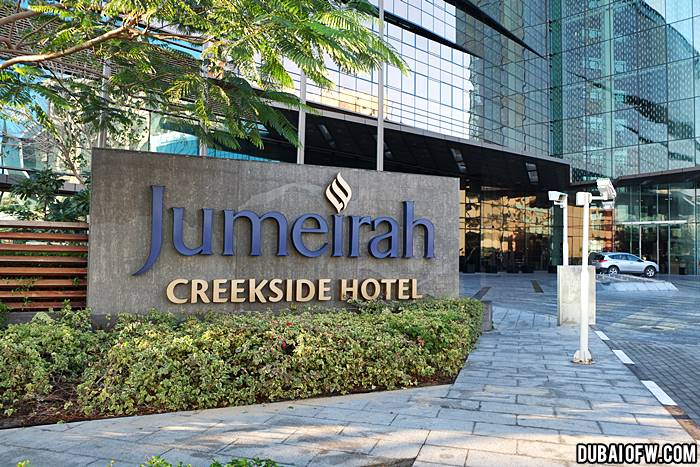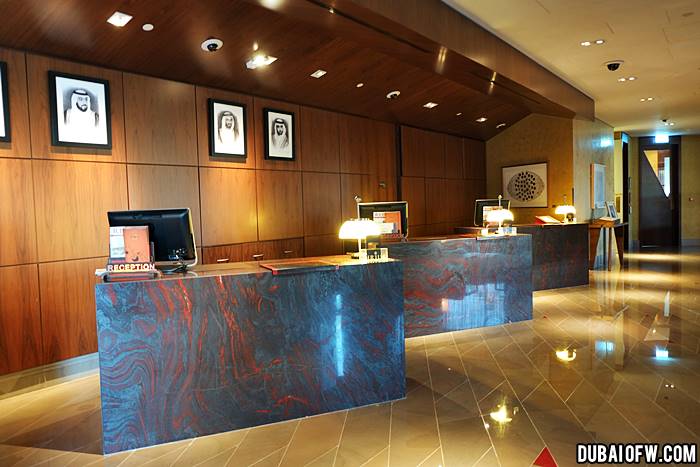 Jumeirah Creekside Hotel Staycation
Aside from being a business hotel, you will find that Jumeirah Creekside is a hotel for art-lovers as it houses various contemporary art pieces done by local and international artists. You will see it as you explore its vicinity.
Book a Hotel Stay in Jumeirah Creekside Hotel Here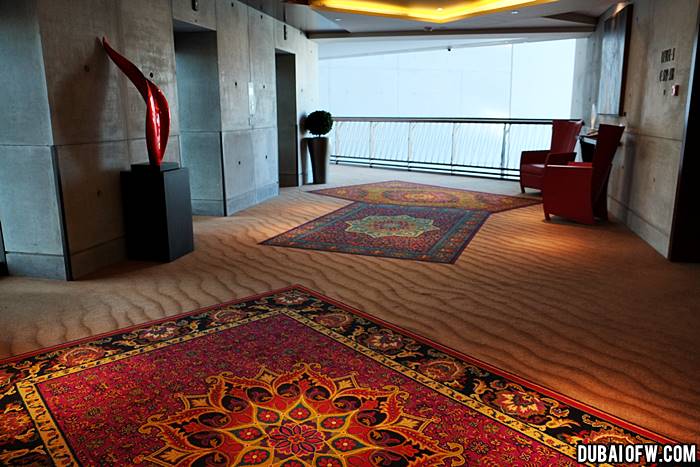 Facilities
Jumeirah Creekside Hotel offers the following facilities:
Rooms & Suites
Meetings & Events Spaces
Restaurants
Swimming Pools
Private Beach
Gym & Fitness Facilities
Tennis Courts & Squash Courts
Unlimited Access to Wild Wadi Waterpark 
Book a Hotel Stay in Jumeirah Creekside Hotel Here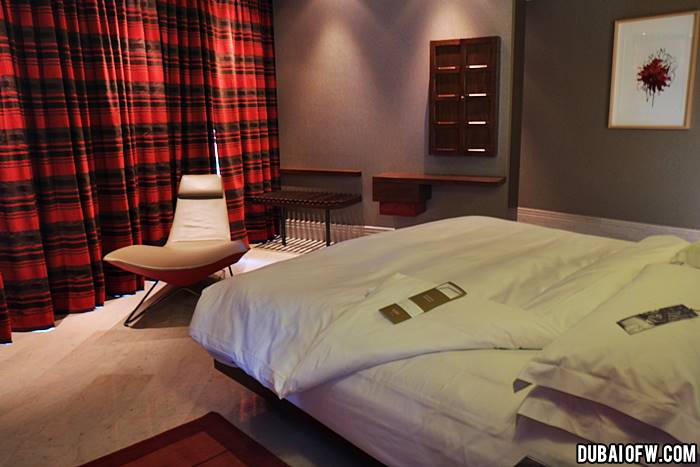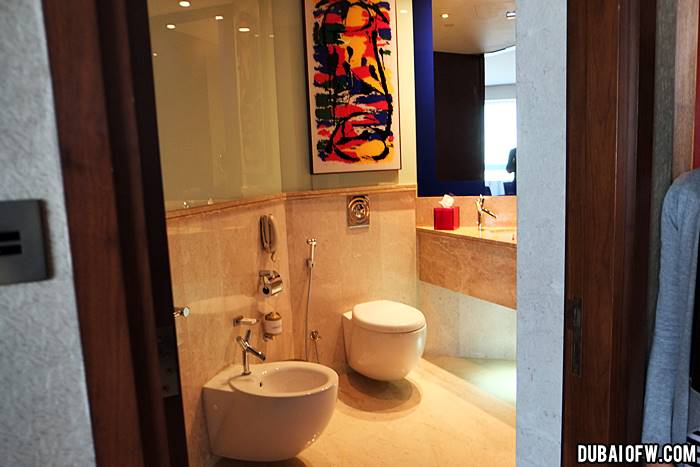 Each room or suite comes with these extra amenities:
Complimentary Wi-Fi
42-inch HD LCD TV
iPod/iPhone Docking Station
Book a Hotel Stay in Jumeirah Creekside Hotel Here
Highlights
Guests at Jumeirah Creekside Hotel can enjoy:
Scenic Views. Guests can choose from 292 rooms and suites, all of which come with a breathtaking view. The Deluxe Room, for example, looks out into a panoramic view of the city, while the Premier Room offers a breathtaking city, garden, or Dubai Creek view.
Delicious Dining Options. The hotel has 2 restaurants, 2 bars, a lounge, and a cafe. Carluccio's Italian Dining & Bar serves authentic Italian cuisine, while Nomad provides a variety of dishes. Plumeria is described as a "healthy" cafe offering nutritious eats, whereas the Crimson Gallery is a premium patisserie serving coffee and snacks. For a one-of-a-kind dining experience, guests can also ride the glass elevator to the top floor — and enjoy a few drinks at Cu-Ba rooftop bar!
Getting Fit and Fab. The hotel includes a 25-metre lap pool, children's pool, and rooftop pool. Health-conscious guests can also join the Aviation Club, which provides unlimited access to tennis courts, squash courts, fitness facilities, and a fully-equipped gym.
Hosting Events. Jumeirah Creekside Hotel contains facilities for hosting big and small events. Business travellers can meet at the Atelier Meeting Rooms, while The Secret Garden is perfect for weddings, receptions, and other special occasions.
Outdoor Adventures. Guests are given complimentary access to the famous Wild Wadi Waterpark, which features thrilling slides and rides. The hotel can also organise sightseeing activities, for guests to enjoy the city's famous landmarks and attractions.
Book a Hotel Stay in Jumeirah Creekside Hotel Here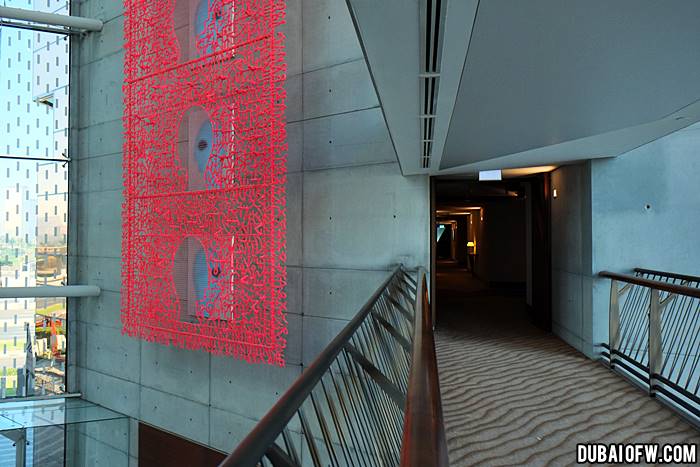 Nearby Attractions
Speaking of attractions, guests coming from the hotel can easily travel to:
Dubai Creek
Dubai Dolphinarium
Dubai International Airport
Dubai Museum
Wafi Mall
… and many more!
Book a Hotel Stay in Jumeirah Creekside Hotel Here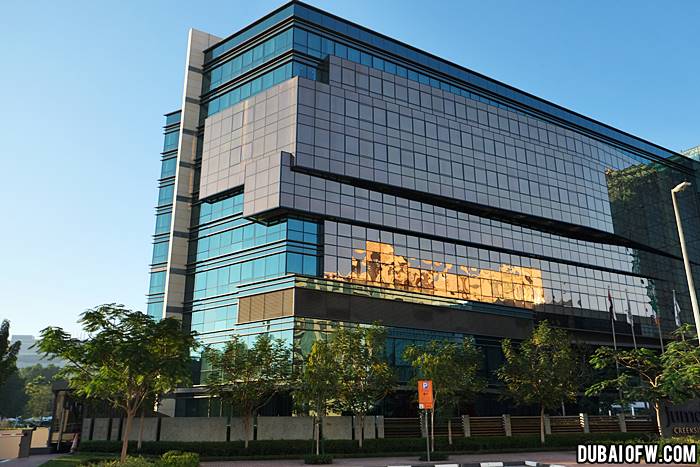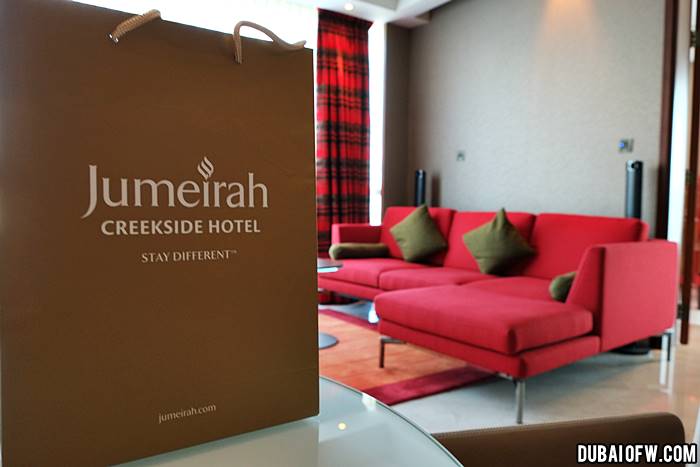 Video: Jumeirah Creekside Hotel
Below are some short videos of Jumeirah Creekside Hotel for you to get a better glimpse of this art hotel:
If you're looking for a great place to stay in Dubai, while touring around the city's attractions — Jumeirah Creekside Hotel is a top choice. As you plan for your trip, don't forget to make a list of the places to visit, along with exciting things to do, right here in Dubai!
Hotel Information
Hotel: Jumeirah Creekside Hotel – BOOK HERE
Type: 5-star hotel
Address: Garhoud, P.O. Box 78377, Dubai, UAE
Telephone: +971 4 230 8555
Email: JCHinfo@jumeirah.com
Website: https://www.jumeirah.com/en/hotels-resorts/dubai/jumeirah-creekside-hotel/
Google Map Location
In case you are driving towards Jumeirah Creekside, here's a Google Map location to guide you: