Whether you've been staying in Dubai for three months or three years, there is never a dull moment here. As a first-time UAE visitor, you will surely be amazed by towering skyscrapers to magnificent mosques, from gorgeous parks to amazing malls — the city seems to have them all.
But regardless of how long you plan to stay in Dubai, there are certain places that you really shouldn't miss. Read on to learn as we list top 20 things to see and do in the emirate.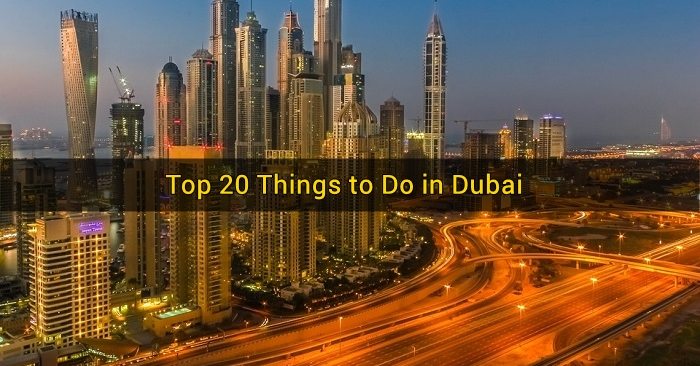 List of Top 20 Attractions and Activities in Dubai – Travel Blog Guide
Dubai is being groomed to become a top tourist destination for the whole family. Here are some great places to visit in Dubai. Let this travel blog post serve as your guide to must-see attractions and activities in this emirate.
#1 – Burj Khalifa
At 829.8 meters high, the Burj Khalifa is known as the tallest structure in the world. It is located at 1 Sheikh Mohammed bin Rashid Boulevard. Make sure you arrive early as there is a long line towards the 134th floor observation deck, where you can catch amazing views of the entire city.
#2 – Burj Al Arab
The Burj Al Arab is a 7-star hotel in Dubai. Staying in this luxury hotel may cost you a hefty 1800 Euros a night, but the view from outside is just as amazing!
#3 – Bastakiya Quarter
The Bastakiya Quarter is a glimpse of old Dubai, situated between the Bur Dubai district and the Dubai Creek. It is filled with historic buildings, art galleries, and cafes where you can relax.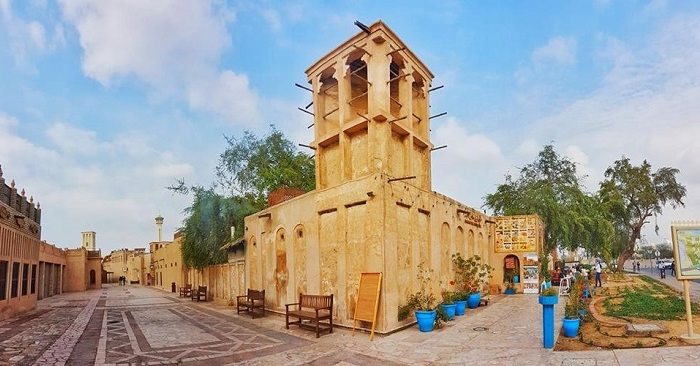 #4 – Deira Souks
Deira is known for it "souks" or traditional markets. If you are planning to buy some gold at a great price, head to the Deira Gold Souk. Meanwhile, pay a visit to the Deira Spice Souk to buy cumin, frankincense, paprika, saffron, and other spices.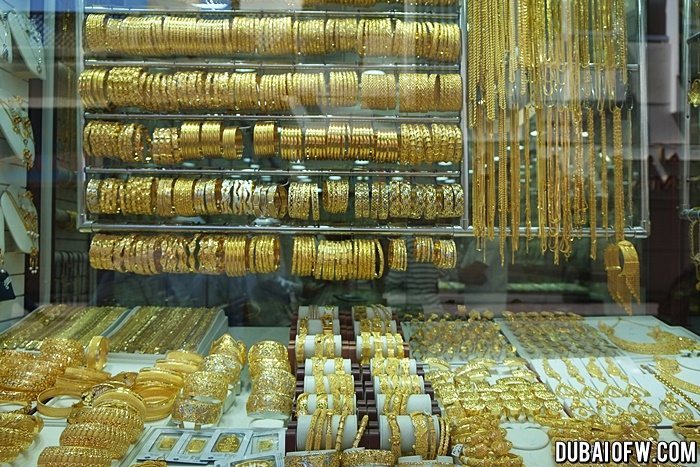 #5 – Dubai Creek
The Dubai Creek separates the city into two: Bur Dubai to the south, and Deira to the north. You can take a trip across the creek by riding the "abra," which is a small, wooden ferry. Don't forget to take some pictures along the way!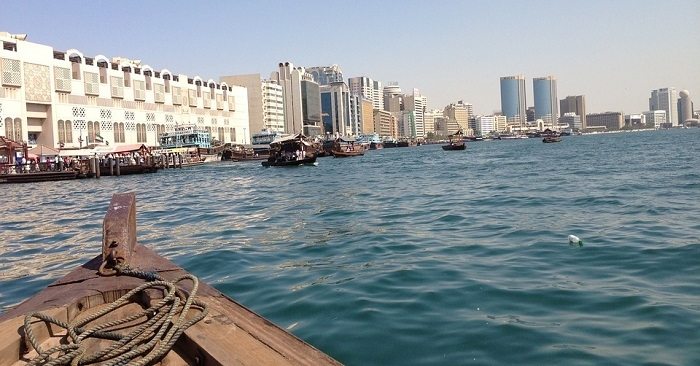 #6 – Dubai Mall
With over 1,000 stores inside, the Dubai Mall is the world's largest shopping mall. Aside from having numerous retail outlets, this enormous mall at Downtown Dubai also has a giant aquarium and an underwater zoo.
#7 – Dubai Fountain
After a whole day of shopping at the Dubai Mall, you can relax by watching the Dubai Fountain outside. Every evening starting at 6:00 pm, the fountain "dances" to a musical performance every 30 minutes. Very much like the Bellagio fountains in Las Vegas!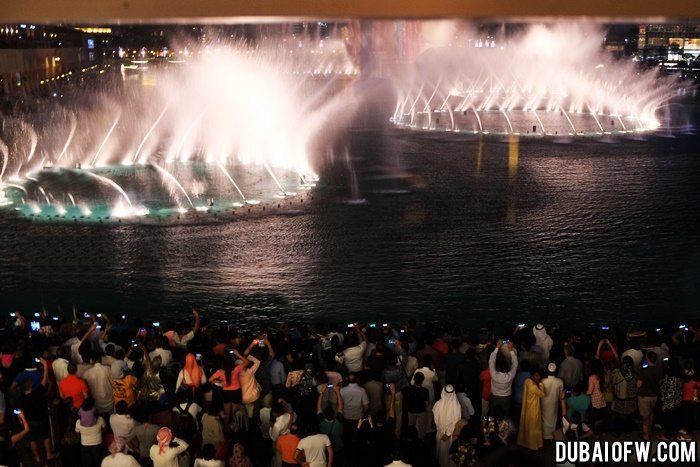 #8 – Dubai Marina
The best time to go to the Dubai Marina is at night, when the restaurants and shops in the area all lit up. What's more, you will enjoy gazing up at the city's skyscrapers from the Marina.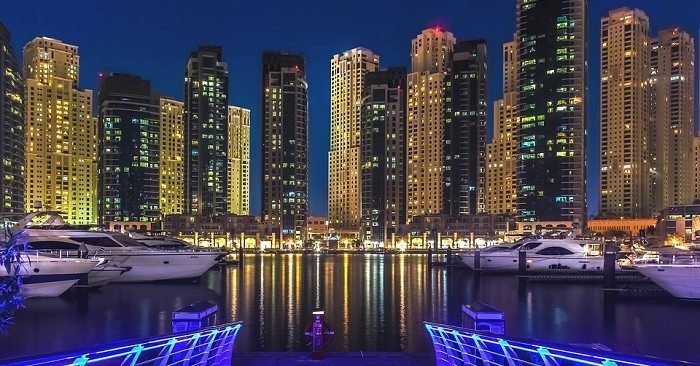 #9 – Dubai Metro
Have you ever tried riding the Dubai Metro? This is a fully automated, "driverless" rail network in the city. It currently operates the Green Lines and Red Lines, though there are plans for adding three more lines in the future.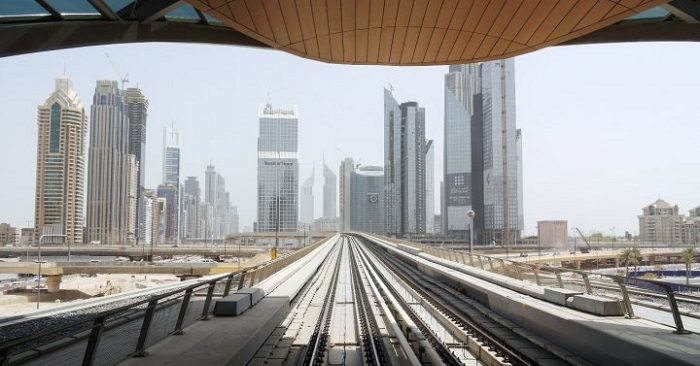 #10 – Dubai Miracle Garden
You can find the Dubai Miracle Garden in the Dubailand District. Spanning an area of more than 72,000 square meters, it is the largest natural garden in the world. Not surprisingly, the Dubai Miracle Garden opened on Valentine's Day in 2013.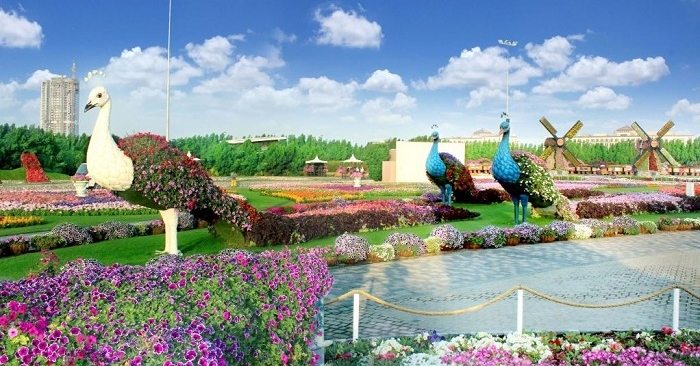 #11 – Global Village
The Global Village in Dubailand District is reported to be the largest entertainment, leisure, and tourism center in the world. Every year, more than 5 million visitors come to see the village's pavilions, which showcase the cultures and products from various countries.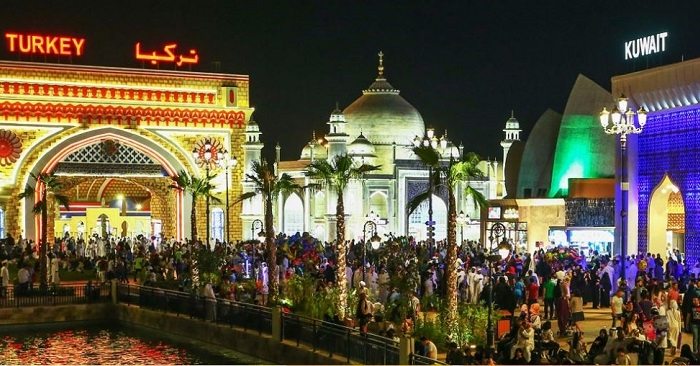 #12 – Arabian Desert
Before its rapid development into a modern business and tourism hub, the emirate of Dubai was a vast expanse of desert. You can still experience what desert living is like by heading to the dunes, which are only 30 minutes away from the city. Here, you can try camel riding or go on a four-wheel-drive safari adventure.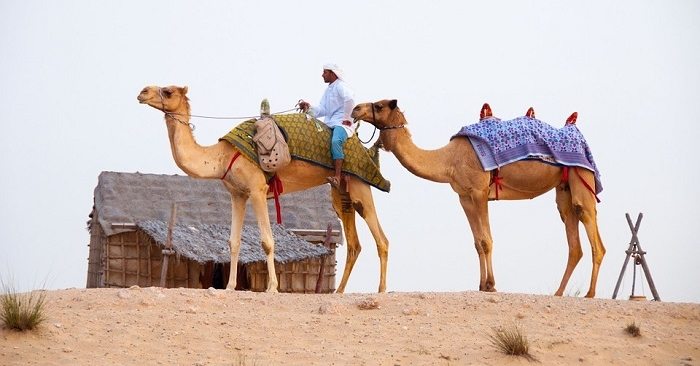 #13 – Palm Jumeirah
As the name suggests, Palm Jumeirah is a group of islets shaped into a palm tree. It features several luxury hotels and resorts. Notably, it is the largest man-made island worldwide and has even been dubbed as the "Eight Wonder of the World."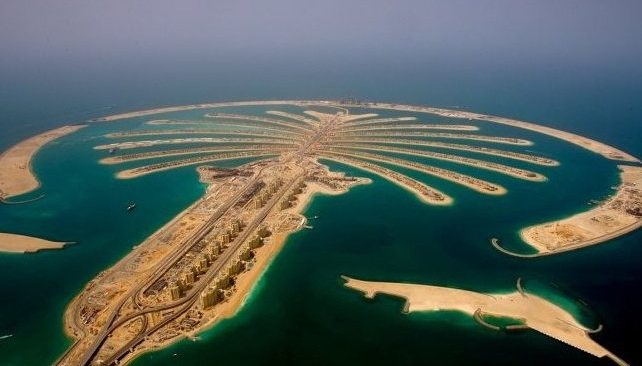 #14 – Jumeirah Beach
The Jumeirah beach is one of the most popular beach destinations in Dubai. There are several hotels and restaurants along the beach, plus a majestic view of the Burj Al Arab. There is also a portion called "Kite Beach," where you can catch many "kite-surfers" in action.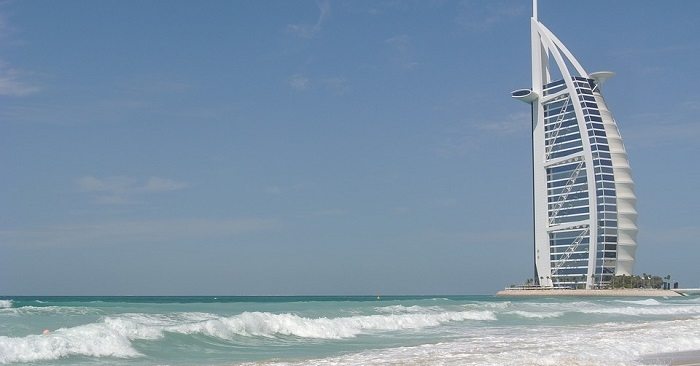 #15 – Ibn Battuta Mall
With over 270 retail stores, 50 restaurants, and cinemas, the Ibn Battuta Mall is the largest themed shopping mall in the world. It features six courts —  Andalusia, China, Egypt, India, Persia, and Tunisia Courts — each of which represents a country that has been visited by Ibn Battuta, a famous Moroccan Berber explorer.
#16 – Level 43 Sky Lounge
As the name implies, this is an open-air terrace located at the 43rd floor of a building along Sheikh Zayed Road. Offering 360-degree views of the city, the Level 43 Sky Lounge is a pool bar during the day, and a relaxing lounge at night.
#17 – Ski Dubai
You heard that right: Ski Dubai is an indoor ski center in the city. Try out their ski jumps, slopes, tube slides, and zip lines. Believe it or not, you can actually ski and play with snow even in the middle of the desert!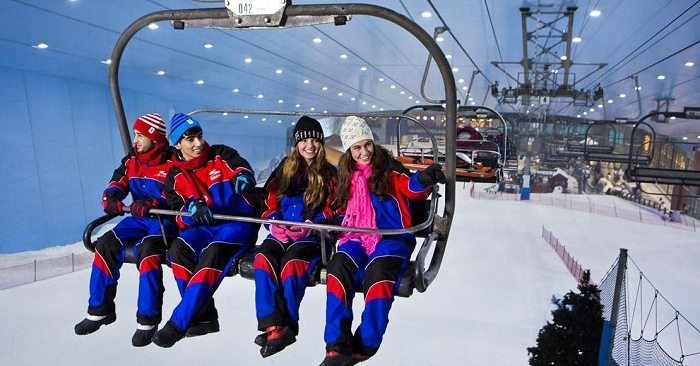 #18 Skydiving at The Palm
For thrill-seekers, nothing beats the excitement of skydiving. While you're at it, how about skydiving with a view of The Palm Jumeirah? This is made possible by Skydive Dubai, a skydiving company in the city.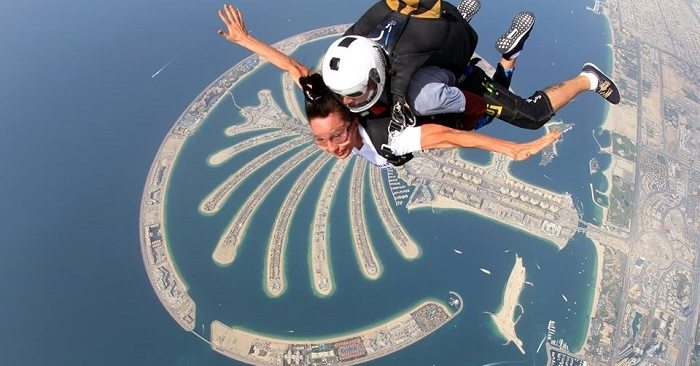 #19 – Theme Parks
Dubai has just about every kind of theme park you can think of. Head to Aquaventure or the Wild Wadi Waterpark for some fun in the sun. Better yet, visit each of Dubai Parks and Resorts' theme parks: Bollywood Parks, Motiongate, Legoland Dubai, and Legoland Water Park.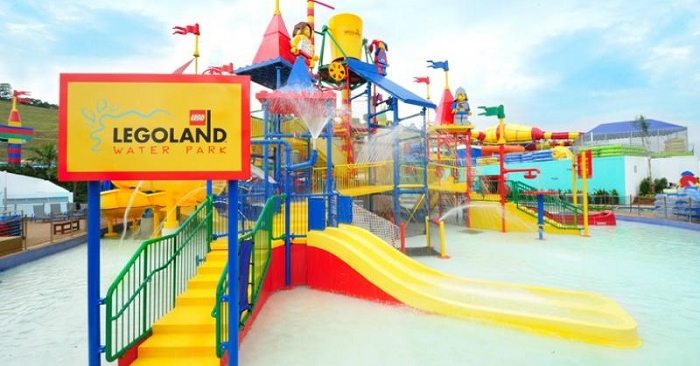 #20 – Helicopter Tour
Why settle for just one, when you can see several landmarks all in one sitting? Try a helicopter tour, which takes you over the Burj Al Arab, Burj Khalifa, Palm Jumeirah, and other sights of Dubai.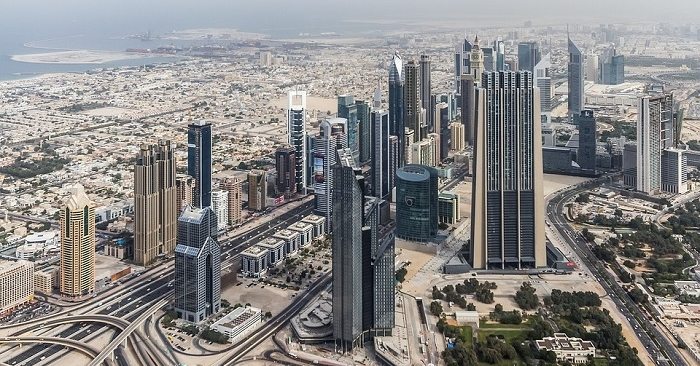 Which of these places have you been to? What other exciting sights have I missed? In any case, I'm sure you will agree that no matter how long a person has stayed in Dubai — the city never runs out of things to do and places to see.
We will continue to update this list as we explore more places and learn about more attractions in the emirate that are still waiting to be discovered.