What can be more spectacular than a fountain? A dancing fountain, of course! Just beside the Dubai Mall, along the 30-acre Burj Khalifa Lake, is the biggest choreographed fountain in the world: the Dubai Fountain.
Related Post: 11 Places to Visit in Dubai
Also dubbed as the "Dancing Fountain," the Dubai Fountain sways to popular Arabic and international music. It was created by WET Design, a US-based company that is also known for designing the Bellagio Hotel Lake fountains in Las Vegas.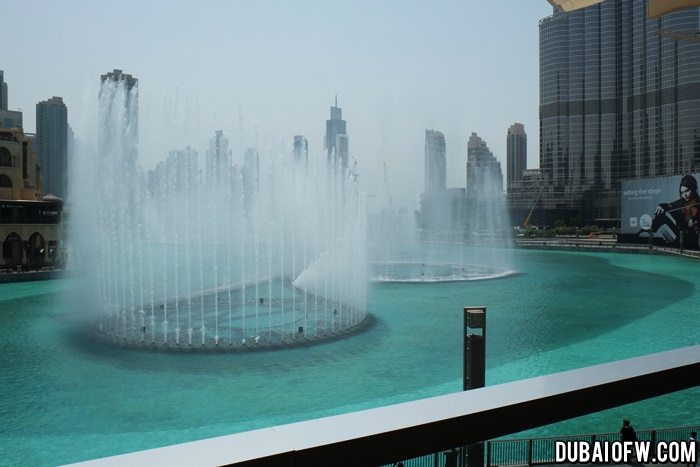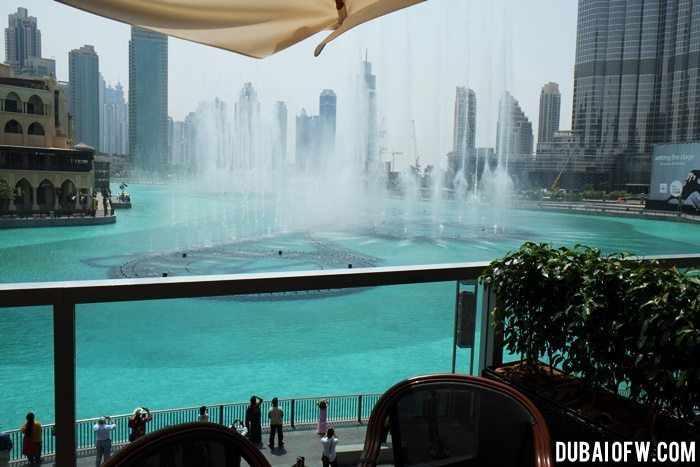 Dubai Water Fountain in Dubai Mall
Dubai Fountain Features
Here are some amazing facts about the Dubai Fountain:
It can spray 22,000 gallons of water at any moment. So watch out!
It uses 6,600 lights and 25 colored projectors to create beautiful images on the water.
It has "water robots" that make the water appear to dance, "super shooters" that spray water up to 240 feet, and "extreme shooters" that spray water up to 500 feet into the air!
It cost a whopping AED 800 million to make!
Its fountain lights can be seen from more than 20 miles away.
Featured Songs & Performances
The fountain sways to some of the world's most popular Arabic and international music, such as:
"Sama Dubai" — a musical tribute to Sheikh Mohammed, the ruler of Dubai
"Baba Yetu" — a Grammy award-winning Swahili song by Christopher Tin
"Inshed An Aldar" ("Ask about Home") — a song that was specifically composed for the Burj Khalifa inauguration on January 4, 2010
"Con Te Partiro" ("Time to Say Goodbye") — a classic Italian song performed by Andrea Bocelli and Sarah Brightman
"The Prayer" — a duet sung by Andrea Bocelli and Celine Dion
"I Will Always Love You" — Whitney Houston's unforgettable hit
"Thriller" — a popular song by the King of Pop, Michael Jackson!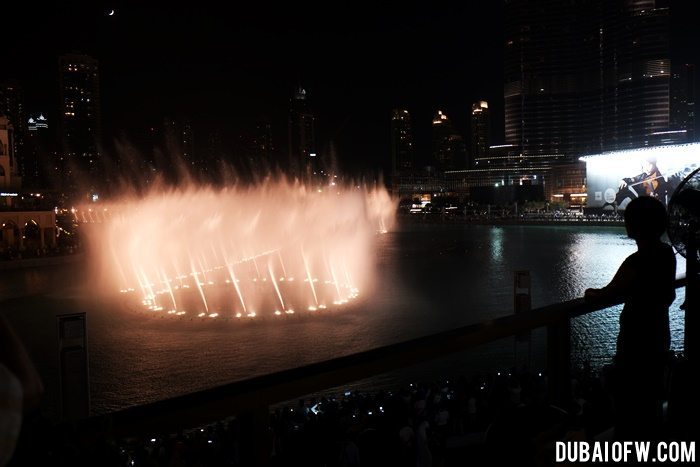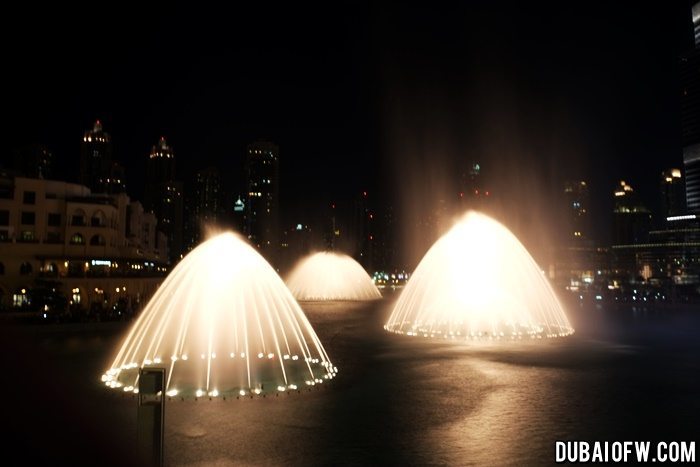 Best Viewing Places
Perhaps the most popular place for watching the fountain show is the Waterfront Promenade outside the Dubai Mall. It can get really crowded, though, so make sure you arrive early to pick a good spot. Notably, there are some restaurants at the mall that offer a view of the fountain, including Burj Al Hamam, Joe's Cafe, TGI Fridays, and Wafi Gourmet.
Another alternative viewing spot is the walkway around Souk Al Bahar, which is less crowded than the Waterfront Promenade. Some restaurants there also have a great view of the fountain, such as Baker & Spice, Bice Mare, Dean & Deluca Cafe, Mango Tree, and Rivington Grill.
A Nightly Attraction
Whichever way you prefer to view the Dubai Fountain, the performances do not disappoint. The show is even more spectacular at night, when the colored lights are at their brightest. If you are looking for an evening show that you can watch for free, just head to the Dubai Fountain!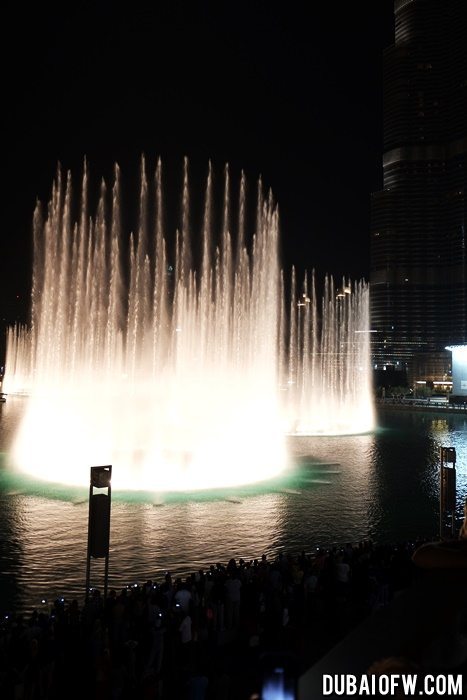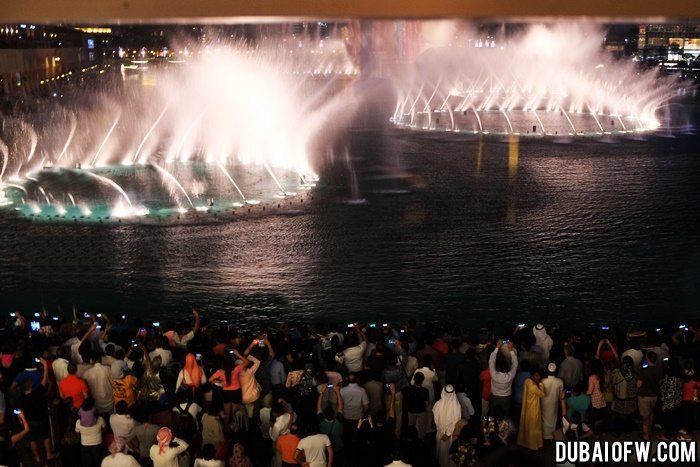 Video of Dubai Water Fountain at the Burj Lake
Here's a video of the fountain show at the Burj Khalifa Lake. This is one of the full songs that plays every 30 minutes.
Show Timings & Information
Everyday, the Dubai Fountain features both afternoon and evening shows:
Afternoon Shows: 1pm, 1:30 pm (Saturday-Thursday) / 1:30 pm, 2 pm (Friday)
Evening Shows: Every 30 minutes from 6 pm – 11 pm (Sunday-Wednesday) / 6 pm – 11:30 pm (Thursday-Saturday)
Watching the fountain show is absolutely FREE!!!
For more information about the fountain, you can contact:
Phone number: 800-DUBAI-MALL (800 38224 6255)
Facebook: https://www.facebook.com/TheDubaiMall
Twitter: https://twitter.com/thedubaimall