Madeleine Cafe and Boulangerie is one of the restaurants you should dine in when you're in The Dubai Mall. They offer a French-inspired menu set and on top of this, they have one of the best seats to see the Burj Khalifa lake!
When you get a seat their terrace, you can witness the amazing Dubai Dancing Fountain show while having dinner with family or friends.
Related Blog Posts about Madeleine Café Dubai Mall: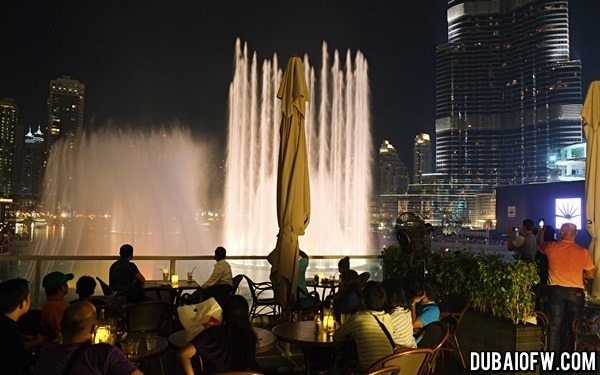 Terrace at Madeleine Dubai mall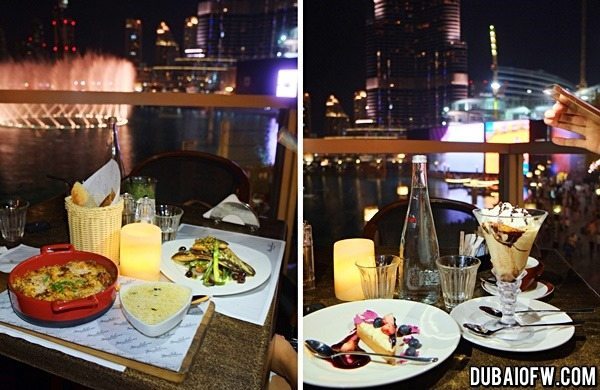 The Dubai Mall's Madeleine Café dinner
Food at Madeleine Café Dubai Mall (Photos)
The restaurant has Weekly specials which is a combination of their meals that aren't included in their regular menu items. These "dishes of the week" are part of their goal if providing a fresh menu to choose. This is perfect for regular patrons who want something different to eat every time they visit.
Here's the food that was prepared for us: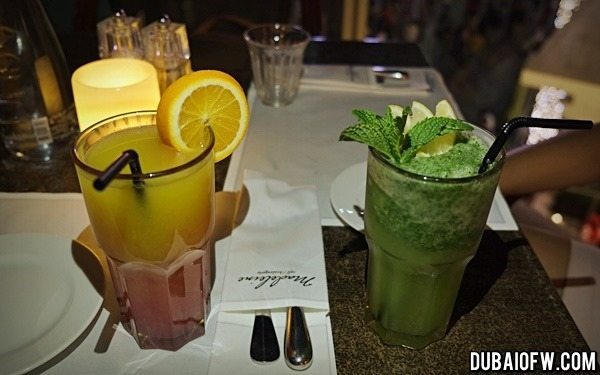 Parisian Sunrise: Orange, mango & pineapple topped w/ grenadine syrup – 30 AED
Mint Lemonade: Fresh mint blended w/ homemade lemonade – 30 AED

Fois Gras de Canard Torchon: Duck liver, fig jam and toasted brioche – 95 AED
Lentilles de Oeuf Poche: Poached egg with puy lentil, turkey lardon and smoked red pepper – 60 AED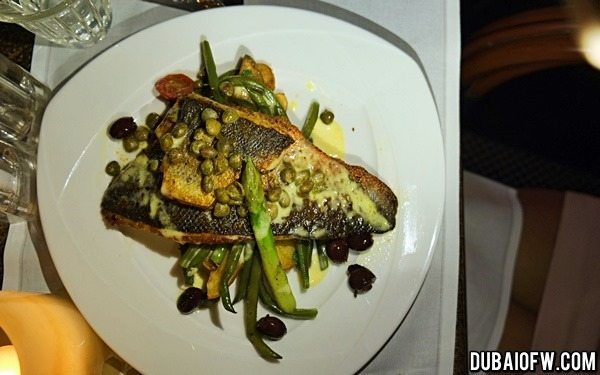 Filet de Loup Nicoise: Sea bass fillet served with La Ratte potatoes, beans, asparagus, olives, cherry tomatoes and capers in noisette butter – 120 AED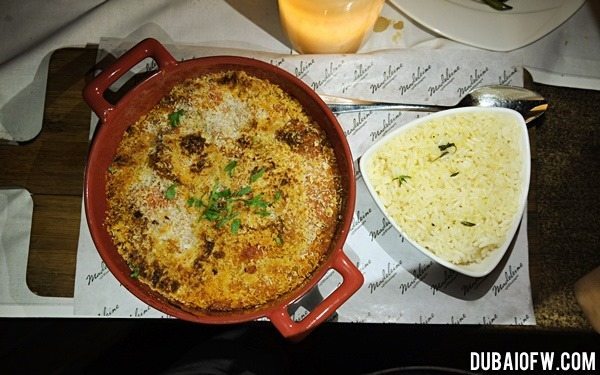 Cuisse de poulet Basquaise : Boneless chicken thigh caserole served with Pilaf rice – 95 AED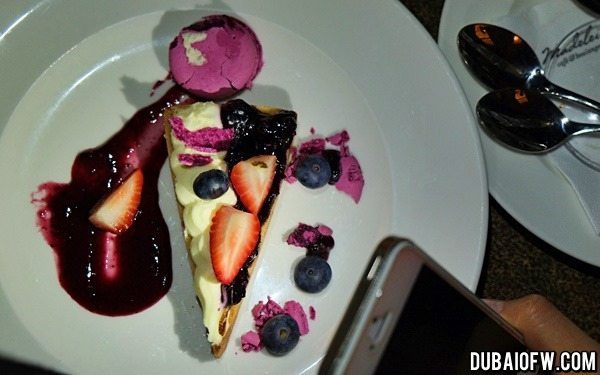 Frangipane Tarte Fine de Baise: Berries frangipan tart – 35 AED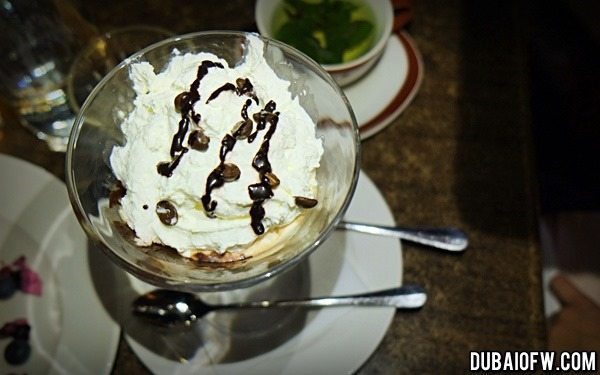 Cafe Liegois: Coffee ice cream w/ lightly sweetened coffee & cream – 40 AED
Dubai Dancing Water Fountain and Light Show
We enjoyed the dinner and the water fountain show that we spent more than a couple hours in our table. It's seldom that I get the opportunity to have this as my view so we took more time in our seats. The food was also good that we devoured the dishes slowly.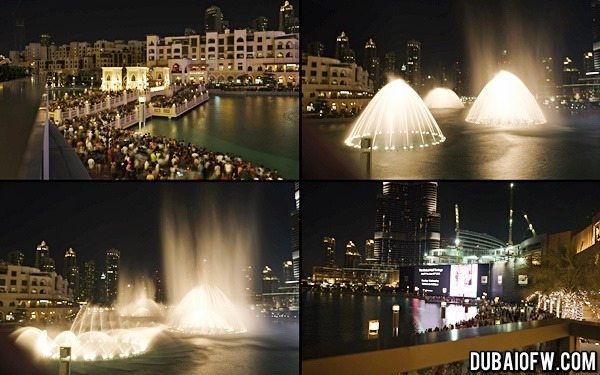 The beautiful Dubai fountain attraction
People and the lake in Burj Khalifa
From down below, you can see that there are many visitors who enjoy the presentation. It's a grand fountain show that is also free so you can take your tourist friends and family here in this must-visit tourist spot. I recommend you check out this restaurant. It's worth the visit!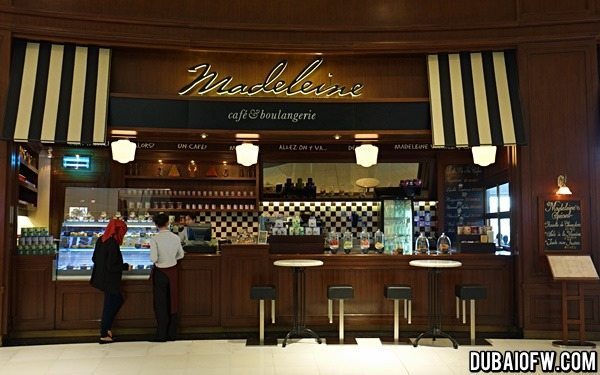 Madeleine Dubai mall
Reserve a seat at Madeleine Cafe in The Dubai Mall and ask for the seat on the terrace area.
Contact Information
Madeleine Café & Boulangerie
Address: Ground Level, Fashion Avenue, The Dubai Mall, Dubai, U.A.E.
Telephone Number: +971 4 438 4335
Email: infomadeleinecafe@emaar.ae
Website: www.madeleinecafe.com
Facebook Page: https://www.facebook.com/madeleinecafe