Chef Sebastian Torres visited Madeleine Cafe and Boulangerie for a few days to spice up the menu of the restaurant. He came to Dubai specifically to introduce new French dishes to the existing a la carte food choices. This is a great way for the cafe to keep the menu fresh for its patrons.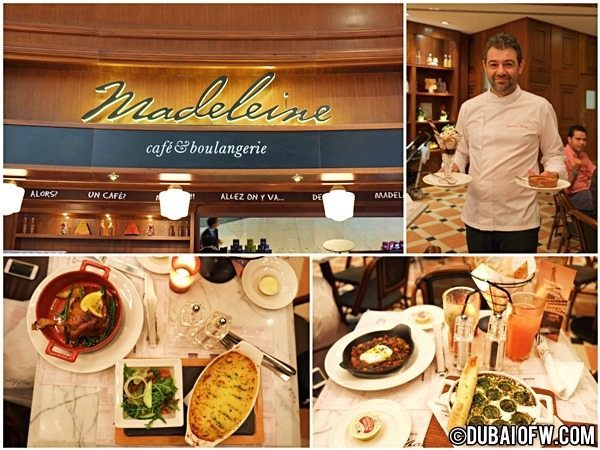 Madeleine dinner at Dubai Mall
Madeleine Café with Chef Sebastian Torres
Madeleleine cafe is a great place to unwind especially when you want to get away from the crowd of the busy mall. You can sit down and have a cup of tea or eat a good meal while dining in a French-inspired theme.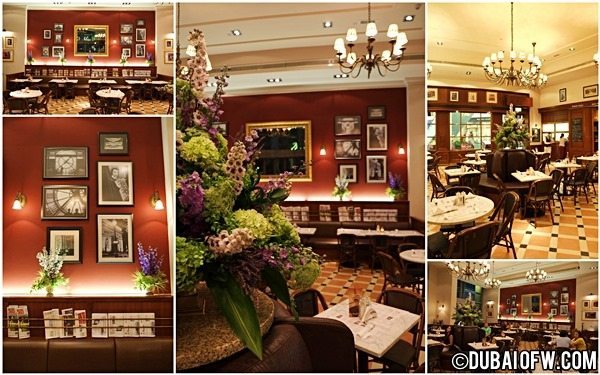 inside the resto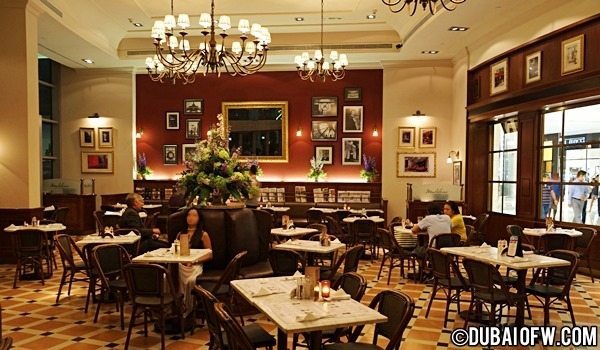 beautiful French-inspired café and bakery
The food consisted of a three-course set which was actually more than enough to fill us for the night. It's great that the ambiance of the place relaxes you and gives you time to just unwind and let the time pass. The restaurant offers a chill environment and lets you enjoy the food items with family and friends.
But even if you're also by yourself, you can simply read magazines and newspapers that are freely available. The café and bakery wants to make sure you don't just "eat and run" as dining should also be an experience to make time for.
Below are photos of the 3-course meal that Chef Sebastian prepared for us.
Appetizers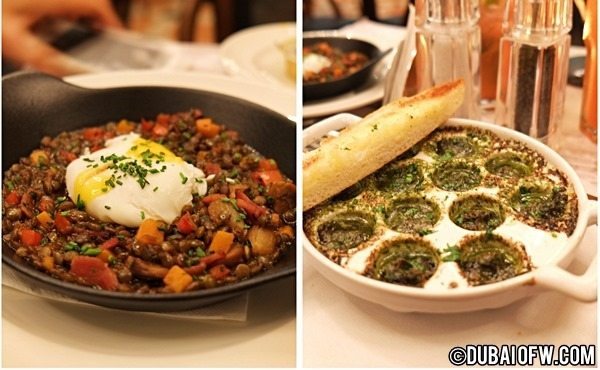 Oeuf Poché ausc Lentilles du Puy – 65 AED – Poached egg, green lentil of Puy carrot, mushrooms, bacon, veal stock and lell pepper
Escargot – 65 AED – Snails served with toasted baguette
Main Course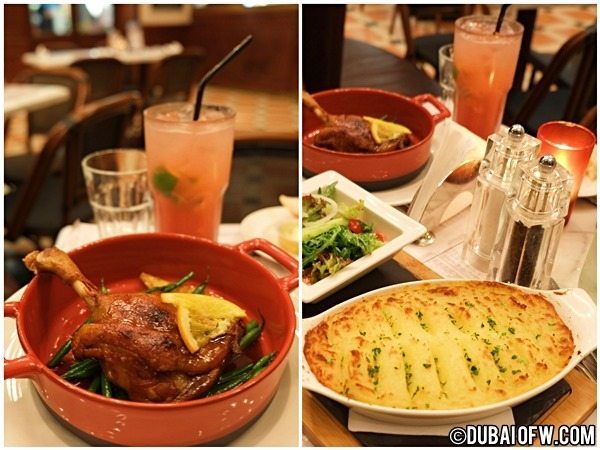 Confit de Canard – 90 AED – Confit duck, French beans, La Ratte potaoes and orange sauce
Hachis Parmentier d' Agneau (pie) – Lamb shoulder, carrot, celery strips, banana, shallot, chopped parsley with green salad with salt & pepper
Desserts

After Eight – 40 AED – Mint chocolate ice cream dessert
Creme Brulee – 30 AED – A rich custard dessert topped with crisp caramel
Fountain Show from Madeleine Café Terrace
To end the food-filled evening, there's a fountain show that happens every 30 minutes where you can enjoy an unobstructed view of the lake and Burj Khalifa.
This is a perfect place to sit and just enjoy the water fountain presentation without having to worry about space as you'll easily find a good spot when you dine in this restaurant.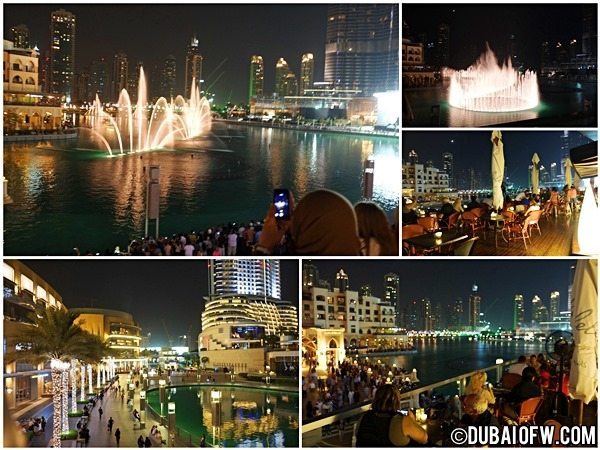 the view from the terrace

enjoying the fountain show
Contact Information
Madeleine Café & Boulangerie
Address: Ground Level, Fashion Avenue, The Dubai Mall, Dubai, U.A.E.
Telephone Number: +971 4 438 4335
Email: infomadeleinecafe@emaar.ae
Website: www.madeleinecafe.com
Facebook Page: https://www.facebook.com/madeleinecafe