We had dinner at Rainforest Café in The Dubai Mall one evening after my shift from work. Coming from a retail shop where I work in sales and spend 10 hours everyday at the store, eating in a restaurant is one of the few things I can enjoy when it's I'm not working.
Anyway, what makes this restaurant special is the setting.
Restaurant: Rainforest Café in The Dubai Mall
Location: The Dubai Mall near the Dubai Aquarium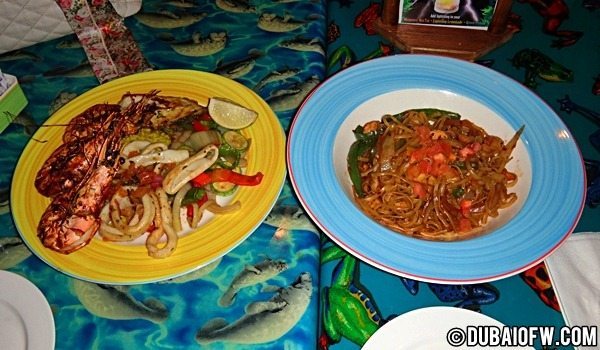 It actually looks like a forest filled with animals as decorations. Even the chairs have that jungle feel. You can order food but the highlight is the ambiance. You can bring your children and whole family here. For sure your kids will be delighted to eat in a unique set-up.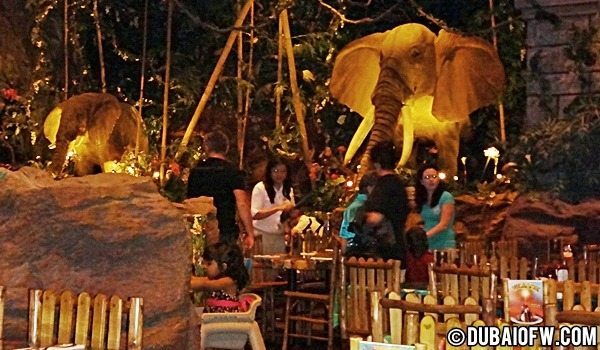 Rainforest Café Resto
I noticed that so many Pinoys are working in the Food and Beverage industry. Actually, Filipinos are prevalent in whatever industry here in Dubai. You can see many Filipino workers in different companies here. It will even be more in the next coming months knowing that business is back and booming in the UAE.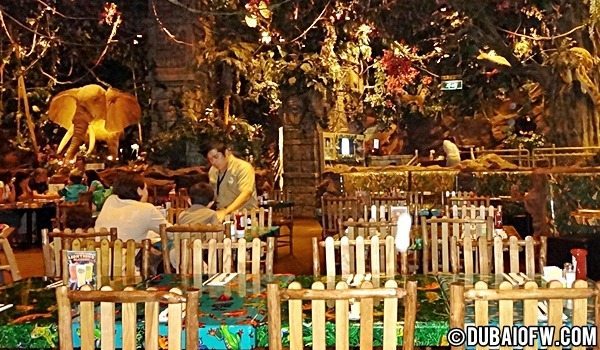 Jungle Theme Restaurant in Dubai
It's great that we could see a view of the Dubai Aquarium. This provided a great experience when dining.
At the entrance, there are other animal toys being sold; and they also have an animal mascot doing its rounds to entertain guests.
On with the food, we wanted to eat sea food, hence we took a seafood platter with the pasta we ordered.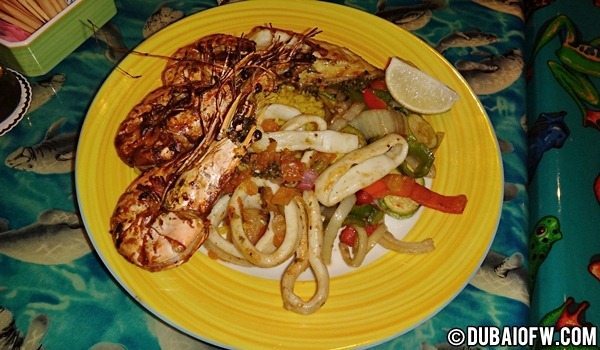 Seafood Platter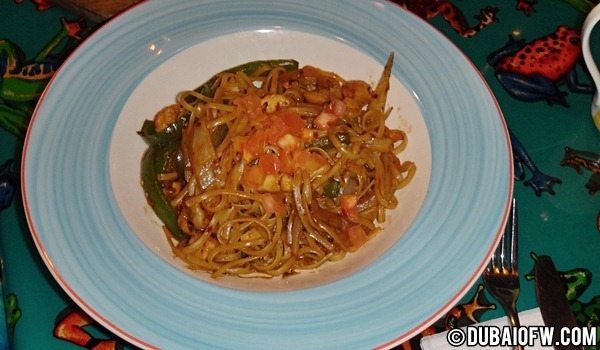 Pasta
How to Get There
Restaurant: Rainforest Cafe
Location: The Dubai Mall near the Dubai Aquarium
Metro: Take the Metro Station to Burj Khalifa/Dubai Mall
* Pardon the lousy photos as it was dark and I didn't get to adjust my point-and-shoot camera settings.