One of the first few restaurants we visited after arriving in Dubai is The Cheesecake Factory which is located inside The Dubai Mall. I've heard great stories of how delicious the cakes are in this huge resto.
Restaurant: The Cheesecake Factory
Location: The Dubai Mall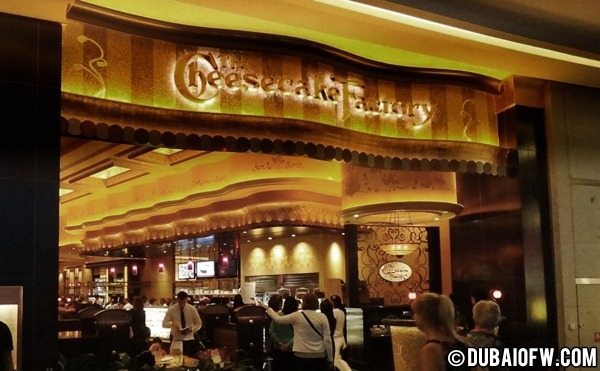 Dubai's Cheesecake Factory!
A lot of customers were there upon arrival which proves that this restaurant in Dubai Mall is a popular place to eat. The shop has many chairs and tables but it felt so packed.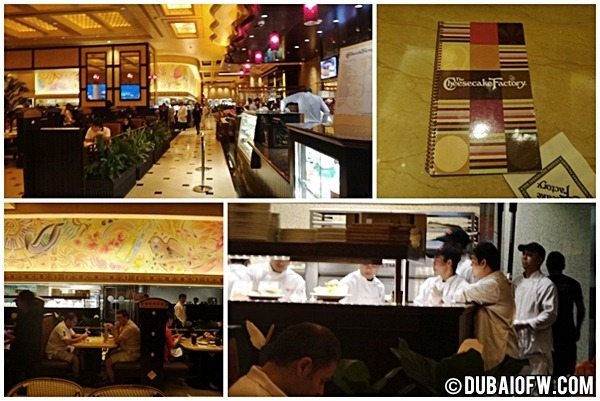 inside the cheesecake restaurant factory in Dubai
Dubai Mall is the world's largest mall complex. It was all also a weekend which explains why the number of clients inside. However, I've checked that even during weekdays, it seems that this restaurant is always almost full.
There are more than a hundred employees and everybody looked really busy.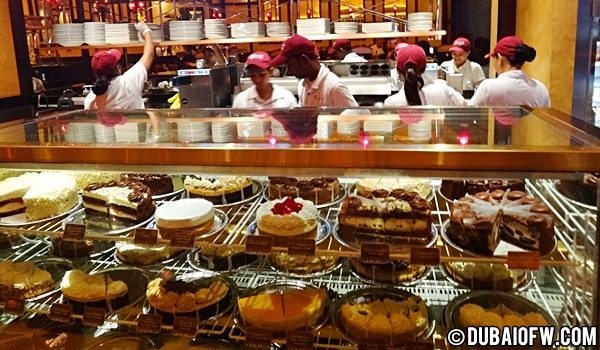 Cheesecake Factory in Dubai workers
We went to the counter and the staff gave us a number to wait for a table. The number device was going to alarm once our table was ready. We had to wait about 15 minutes within the vicinity for our turn to sit. No worries as we were in front of the Dubai Mall Aquarium where we could see a lot of fishes in view. It was really huge that I was amazed how they were able to construct such a structure.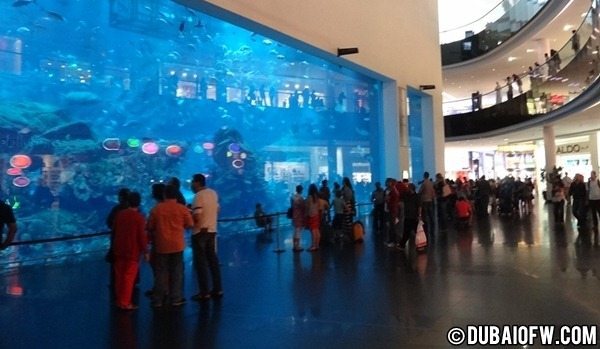 Dubai Mall Aquarium
We were able to sit down before the said duration and in no time, ordered and had our meals served.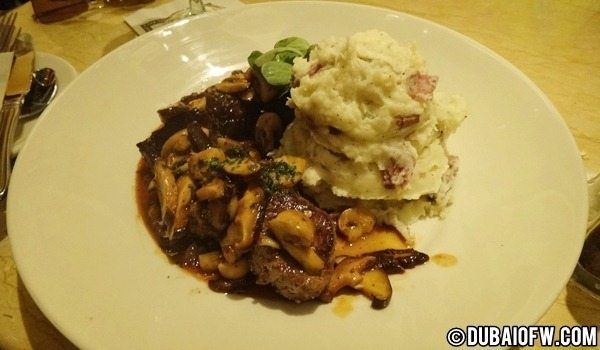 Steak with Mashed Potatoes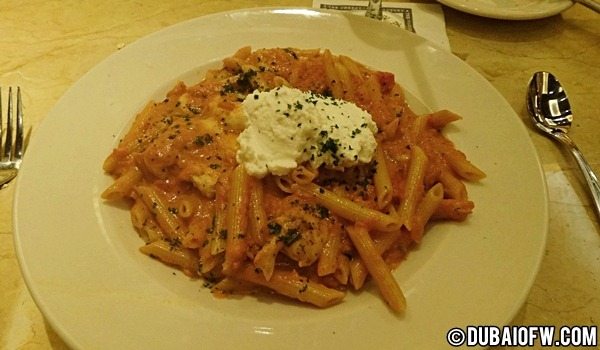 Penne Pasta

New York Oreo Cheesecake
The prices of the food were not cheap, but Cheesecake Factory offers huge servings. The ambiance was busy, but the service was great. I'm sure that we'll try to eat there again one of these days. Don't forget the New York Oreo Cheesecake which is their signature dessert!
How to Get There
Restaurant: The Cheesecake Factory
Location: The Dubai Mall, beside Candylicious in front of the Aquarium
Metro: Take the Metro Station to Burj Khalifa/Dubai Mall