Another Dubai attraction has arrived at the Dubai Festival City. A few days ago, a multi-sensory show of light, water, fire, and lasers was presented to a crowd of thousands of people.
Dubbed as IMAGINE, this is a record-breaking presentation at the Festival City bay which boasts the largest water screen projection in the world and is a combination of fountains, pyrotechnics, light, hologram and aqua screens. It's definitely another show that you should watch.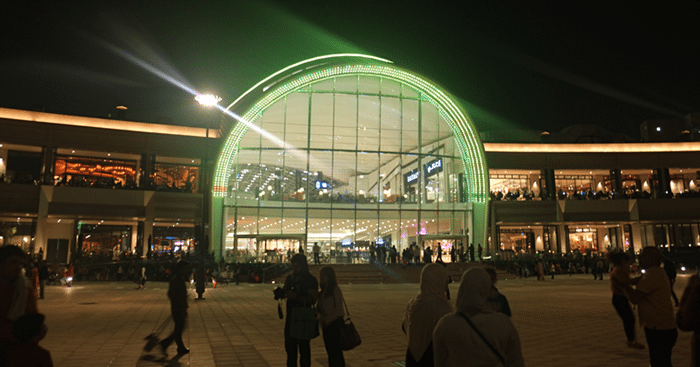 Festival City Bay area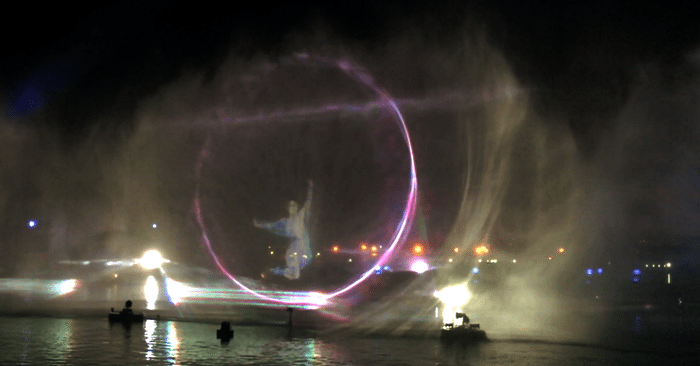 star dancer
IMAGINE Show at Festival Bay: New Dubai Attraction
We were able to catch this spectacular display when we stopped by the mall on a weekday. The show had plenty of visuals going on, but the main part that we liked the most was the screen projection to the InterContinental Hotel.
You can watch the show as you dine in the restaurant terraces of Festival city mall. Some of the restaurants include The Cheesecake Factory, Eataly, Fratelli La Bufala, etc. Or if you don't want to dine, you can just head over to the bay area to catch it live. This is a permanent show so you can drop by at your convenience.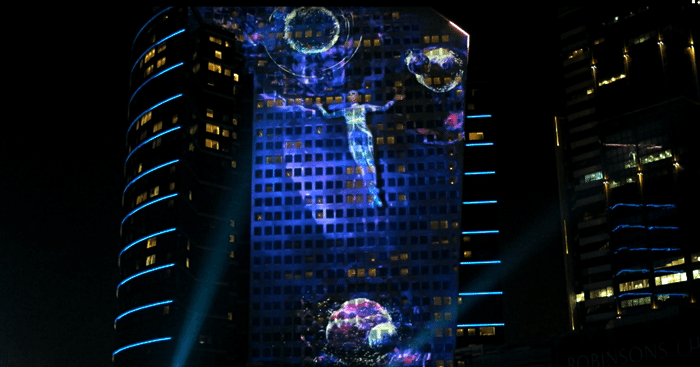 Intercontinental Hotel
with fire
World's Largest Water Project Screen
Aside from the launch of this new show, IMAGINE has claimed the World's largest projection screen in the Guinness Book of World Records.
Schedule of Festival City fountain Shows:
Below is the schedule of this fountain show everyday starting midday to midnight. Basically there are two shows, the Dancing Elements (water) and the Stardancer Show (the main attraction). The Stardancer is the one that you should definitely catch and it starts in evening at 7pm.
Dancing Elements Show: 12pm onwards – every 30 minutes
Stardancer Show: 7pm to 12mn – every hour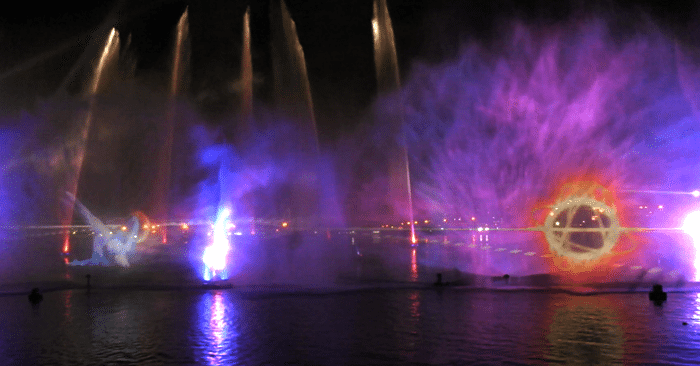 water, fire, light, holograms
Full Video of the Water, Light and Fire Show at the Festival City Mall Bay
Here's a video of the spectacular display of light and water IMAGINE in Dubai Festival City mall fountain.