Filipinos craving for Pinoy food in Dubai Health Care City can drop by the Sports Star Restaurant & Cafe as they have a Filipino food buffet available.
This is an all-you-can-eat buffet that runs from Sunday to Thursday from 11 AM to 3 PM. There is no need for booking if you are single or in a small group. If you are visting the restaurant with a larger group, you can book in advance and even get a bargain for a better price.
Location: Dubai Health Care City food court in Building 64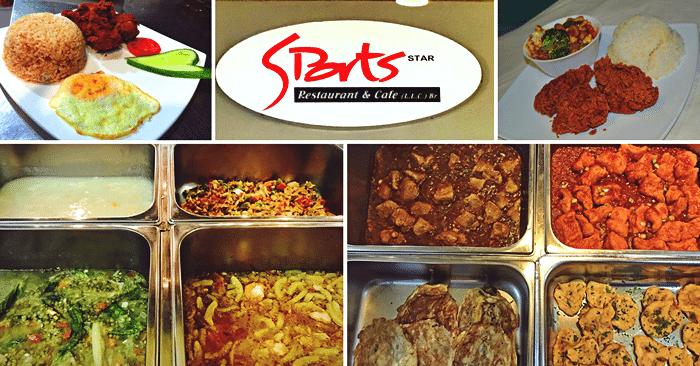 Pinoy food buffet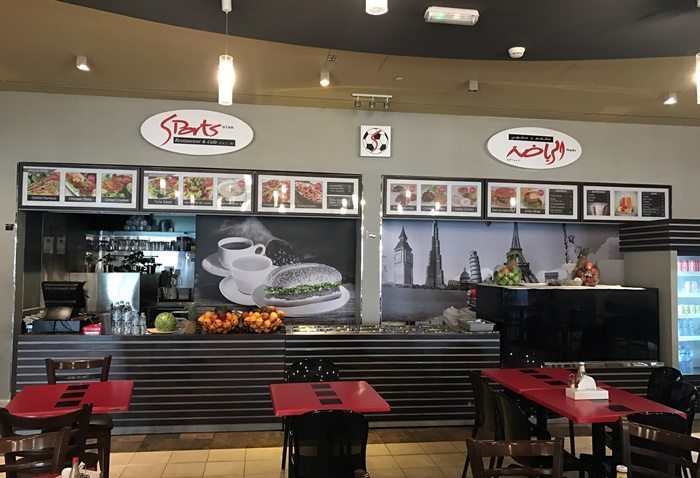 Sports Star Restaurant
Filipino Food in Dubai Healthcare City at Sports Star Restaurant and Cafe
Sports Star Restaurant & Café in Dubai Health care city is a food outlet loved by the kabayan Community in and around Oud Metha. One of their special offers is a week day lunch buffet for just 30 Dirhams. In the buffet you get a variety of food with their Filipino menu.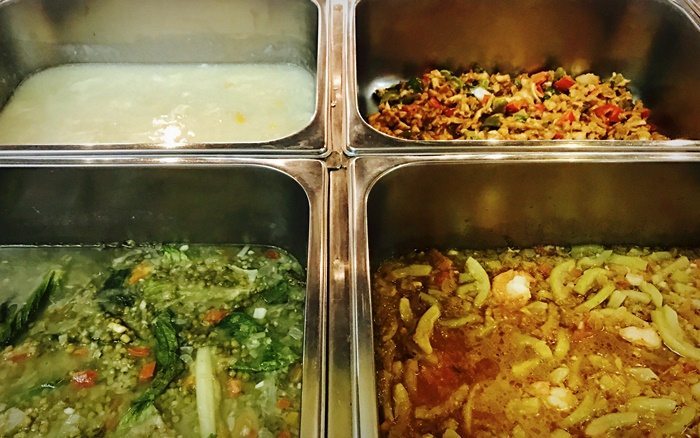 variety of Pinoy food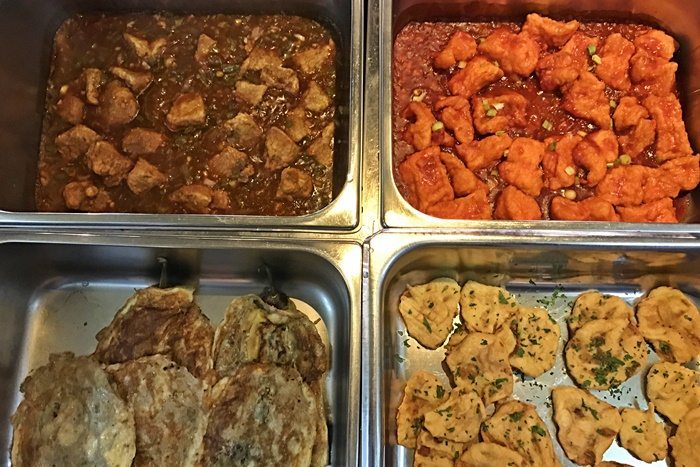 Filipino buffet
A la Carte Filipino Menu and 20 AED Combo Meals
In case you are not up for a buffet, they also offer an a la carte menu. The usual Ala Carte menu on Filipino special includes tasty silog meals and varieties of rice and noodles at very affordable prices. You can also enjoy some Pancit Canton and beef lomi.
For budget lovers, they offer Filipino combos with variety of vegetables and option for beef, tilapia or chicken served with jasmine or garlic rice just for Dhs 20, you can even ask for biriyani rice in the combo.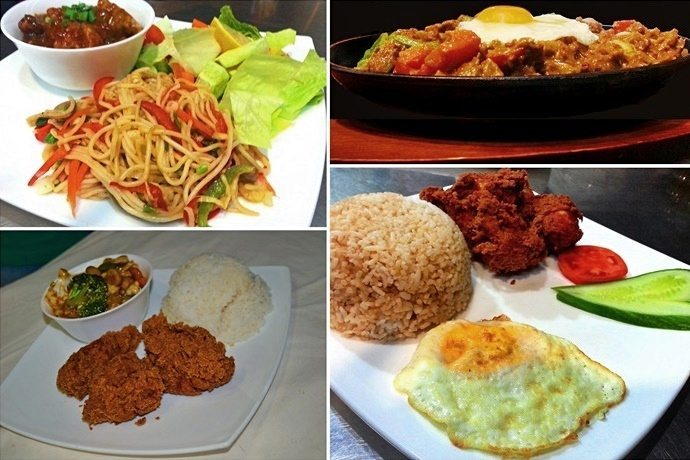 various Pinoy dishes: Canton, beef sizzler, silog meal, chicken meals
Other Dishes: Chinese and Indian Cuisine and Vegetarian Meals
Even though they serve mainly Filipino cuisine, they also serve Chinese, Indian, fast food and vegetarian dishes. We saw their grilled platter of chicken with 2 breast pieces only for 25 dirhams. Which is a good eat for 2 people.
seafood mix, chicken penne pasta, grilled chicken, mushroom swiss burger
A large selection of fresh juices and healthy juice mixes along with tasty milkshakes (with Baskin Robins Ice cream mix) can also be ordered here.
The place is calm and normally free except for a good crowd during lunch time. There is ample parking space in the street and inside parking lots.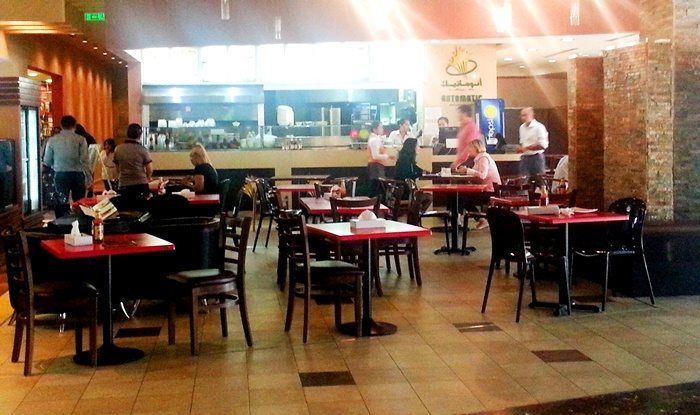 inside the restaurant
Sports Star Restaurant also takes party orders for small groups for dine in customers all days in a week, and they deliver party food for any number of people in and around Dubai. We recommend this as a cost effective option for small party groups as the food there is cheap and pocket friendly. Party boxes are available for rice and noodles for budget lovers.
How to get there:
It is walking distance from Dubai Healthcare City metro station. You can walk across gulf towers on oud metha road to directly enter the food court in DHCC Building 64.
Nearest metro station: Dubai Health Care City (Green Line)
Sports Star Restaurant & Cafe Contact Information
Address: Block C, Building # 64 Street # 20, Oud Metha Road – Dubai – United Arab Emirates
Phone: +971 4 439 2312
Opening Hours: 7AM–8PM
Google Map Location of the Sports Star Restaurant in Healthcare City