Are you excited to celebrate the upcoming New Year? We are, too! Super excited, in fact! Fortunately, there are many places in Dubai where we can greet the New Year with a bang!
Also Read: WATCH: Burj Khalifa New Year Fireworks Livestream Video Online
Among these places is the Dubai Festival City Mall, which is one of the most popular shopping destinations in the emirate. It has more than 400 retail outlets, a variety of dining options, and plenty of entertainment attractions, including IMAGINE – a colourful laser, lights, and fountain show that delights guests every evening at the mall's Festival Bay.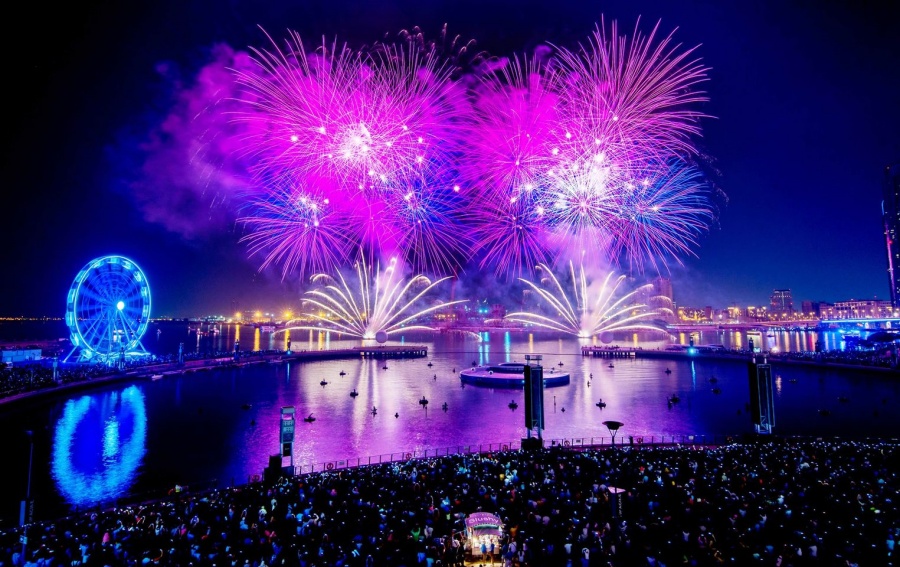 Livestream Video of Dubai Festival City Mall New Year Fireworks 2023
The Dubai Festival City Mall is known for offering world-famous fashion brands such as Coach, DKNY, H&M, Kate Spade, and Zara. It is also home to the first IKEA store in the UAE. There are numerous cafes and restaurants, Novo Premier Cinemas, and IMAGINE, a nightly show on Festival Bay that holds not just one, but two Guinness World Records!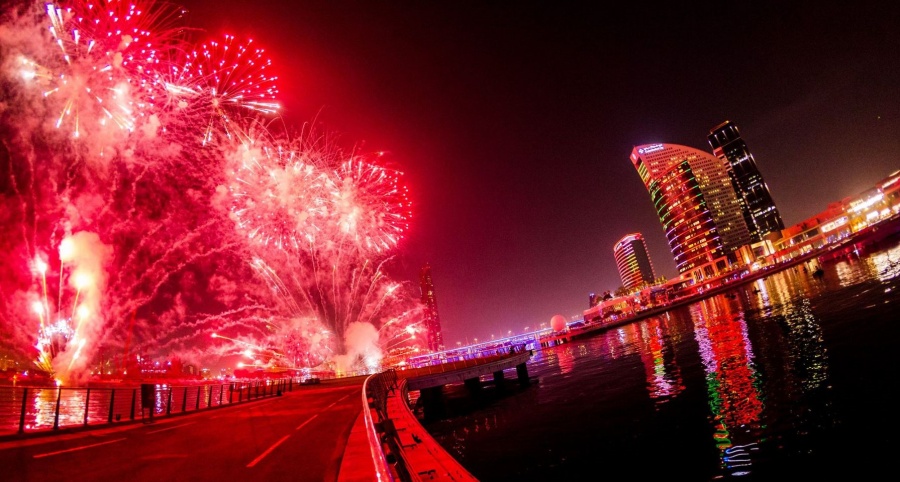 Every year, the mall hosts a spectacular series of shows on December 31st. Recently, it hosted two fireworks shows – one at 9:00 pm and another at 12:00 midnight – to welcome New Year 2021. The fireworks displays were complemented by IMAGINE shows, making it a colourful and exciting night, indeed!
In previous years, the mall offered general access to Festival Bay, so that everyone can come and enjoy the fireworks and IMAGINE shows on New Year's Eve. Due to safety reasons, however, access to the New Year 2021 event was done through pre-confirmed restaurant reservations only.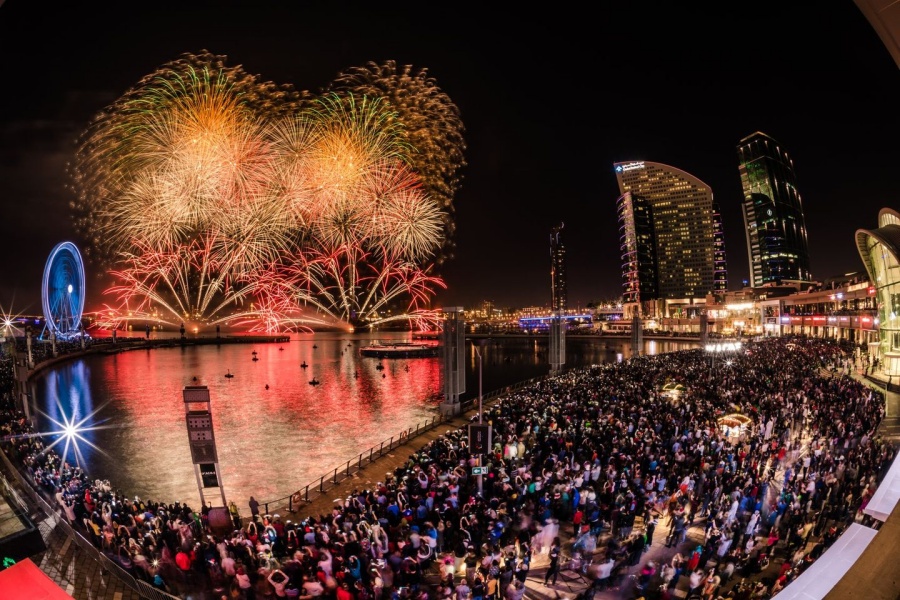 This coming New Year's Eve, we can look forward to another magnificent show at Dubai Festival City Mall. Be sure to reserve a table at one of the mall's restaurants, so you can enjoy amazing views of the fireworks displays and IMAGINE shows.
On the other hand, if you are unable to come, no worries because you can always watch the shows online! Simply visit the official website and Facebook page of Dubai Festival City Mall for details about their New Year's Eve livestream videos.
Meanwhile, check out this awesome video of the New Year's Eve 2021 fireworks, as shared via the mall's official Facebook page:
If you haven't made any New Year plans just yet, consider going to Dubai Festival City Mall for a day of shopping, dining, and thrilling shows until midnight! And speaking of shopping, here's a list of popular malls in Dubai… where you can shop 'til you drop, anytime!