It was my first time to be inside the Dubai Ikea Store in Dubai Festival City mall. We were there to look for an available TV stand. We tried searching online for one but we ended up in this location since we saw a good brown furniture in the IKEA Dubai site.
IKEA is a huge shopping place for furniture and other things for your home. When we arrived at the location, the mall (DFC) was very bright! They were using natural lighting which created a refreshing atmosphere when strolling inside the mall.
Shop: IKEA Store
Location: Dubai Festival City mall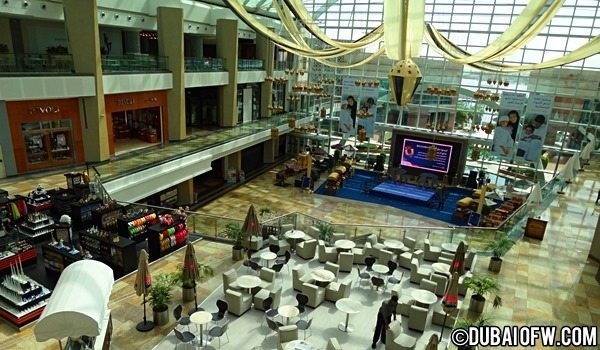 inside Dubai Festival City
Room-Inspired Showrooms
I noticed that this was really a big store. So big that they have plenty of showrooms which featured merchandise and home furniture combined to create beautiful model rooms for inspiration. We got lost just admiring the displays as it felt like we were inside an actual house.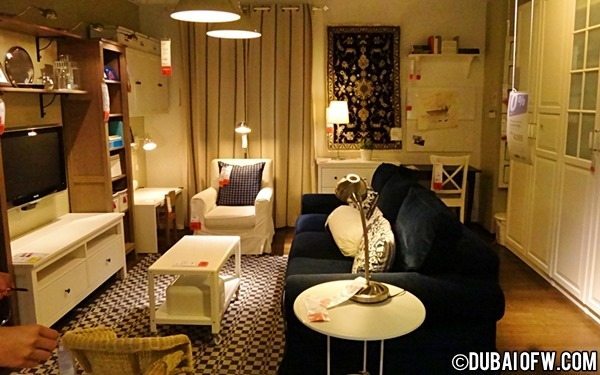 sample living room set
Dining set, kitchen, living room, bedroom, bathroom etc. – they have plenty of solutions according to your space in your apartment. This is a great place to find ideas on how to decorate your house.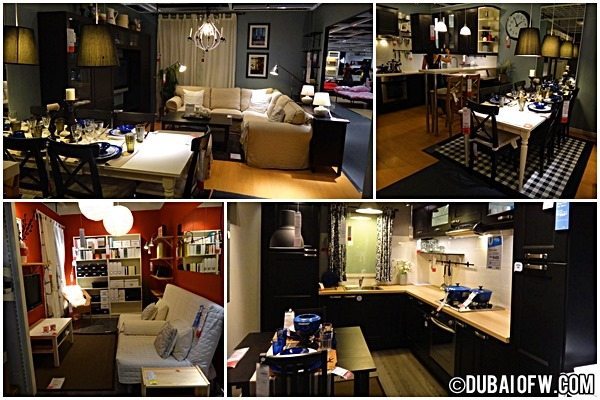 other showroom sets featuring products that can be bought inside IKEA
Buying a TV Stand in Dubai IKEA
Before we almost lost our purpose for being in the shop, we headed straight to the furniture area to find the TV stand we were looking for. It turns out that the furniture displays only acted as furniture displays. You cannot bring them to the cashier.

IKEA TV stand!
In order to get the furniture, you need to take note of the Item and Model number, and don't forget the color. Then you head straight to the warehouse area and locate the furniture yourself.
IKEA was very strategic when designing the flow of the store. Because in order to get to the warehouse, you have to pass through several display areas (it's like a maze) first. This was very effective because for first-timers like us, we got to tour the whole shop!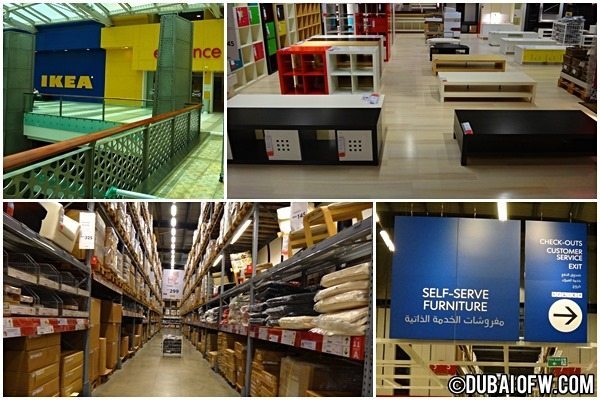 IKEA shop
We got to the warehouse and found the TV stand we were looking for. We checked out at the cashier and paid for the delivery to the house. This was a great experience and we had fun even if we only bought one item in the shop!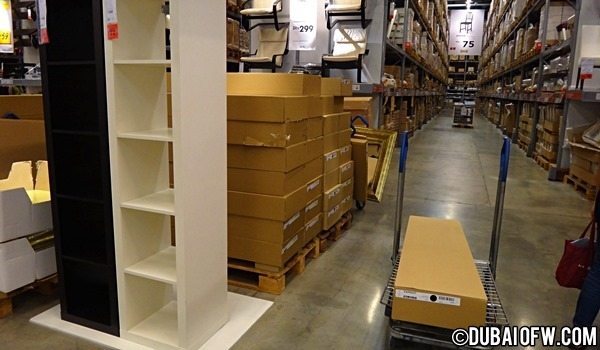 IKEA
IKEA Dubai store is located in Dubai Festival City. Here you will find inspiration from over 55 smart room-set solutions, and three complete homes. You will find everything you need under one roof to transform your home into the most important place in the world.
If you would like a more relaxed shopping experience, come in and visit us Monday – Thursday before lunch. You will find new ideas and solutions for your living space each and every week.
– IKEA Dubai
Opening Hours
Sun – Wed 10:00am – 11:00pm
Thurs – Sat 10:00am – 12:00 midnight
How to Get There
Shop: IKEA Store Dubai
Location: Dubai Festival City mall
Nearest Metro: Red Line Emirates station – we took a taxi after reaching Emirates station
Contact Information
Phone: +971 4 203 7555
Fax: +971 4 203 7620
Toll free: 800 4532
Google Map Location:
Below is a map guide to the location of IKEA in Dubai Festival City branch: