The Dubai Shopping Festival, aside from the sale offers and promotions, also delights residents and visitors alike as the city becomes alive with fireworks displays available every night across the city.
There is a fireworks show that takes place at specific prime shopping and entertainment locations which include The Dubai Frame, Dubai Festival City Mall, Al Seef, La Mer, The beach, and the Pointe. These locations total over 50 fireworks displays during the DSF Season.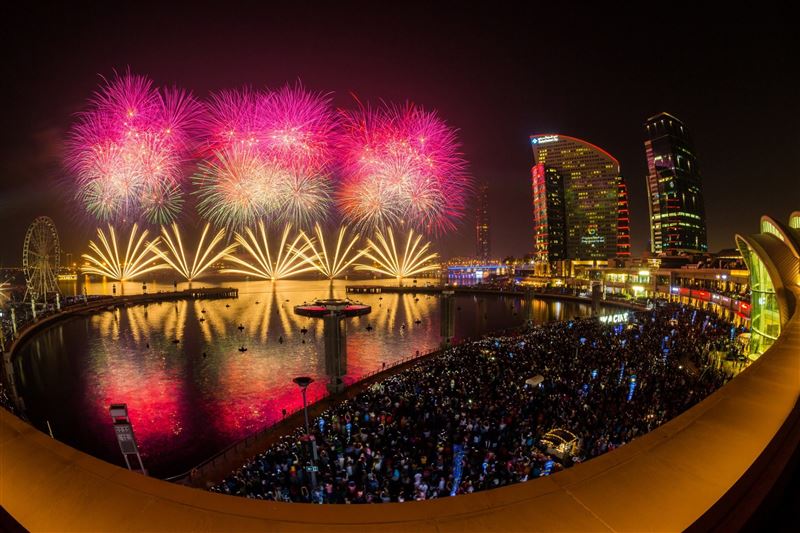 Schedule of Fireworks in Dubai During DSF Season
Do you want to know what time the fireworks event starts in each location? Below are more details for your reference:
Dubai Frame – every Friday during DSF season at 7:30pm
Dubai Festival City Mall – January 4 to 8 at 8pm
The Pointe on the Palm Jumeirah – January 25 to 29 at 9pm
The Beach – every Thursday and Friday at 8:30 pm, and daily shows from January 18 to 22
La Mer – Thursday and Friday at 9:30 pm, and daily shows from January 11 to 15
Al Seef Dubai – every Thursday and Friday during DSF at 10:30 pm.
So DSF is really an exciting for everyone with the spectacular displays that will take place in these destinations
You will also catch more fireworks during the closing weekend of the 25th edition with three shows every day from Thursday 30th January to Saturday 1st February and an additional show at Dubai Frame on Friday 31st January.