A few years back, people were wondering what this towering structure being built along Sheikh Zayed Road was all about. Upon its completion, however, everyone ooohed and aaahed at the shining and shimmering wonder that is the Dubai Frame (BUY TICKETS HERE).
ALSO READ: Watch 3D Show on Emirate's History Inside Dubai Frame
Back then, we could only show glimpses and artistic renditions of the Dubai Frame. Today, we've gathered pictures and information showing that this 150-metre high structure, connected by a bridge and gleaming in gold, has definitely become an iconic landmark.
BUY DUBAI FRAME ENTRY TICKETS HERE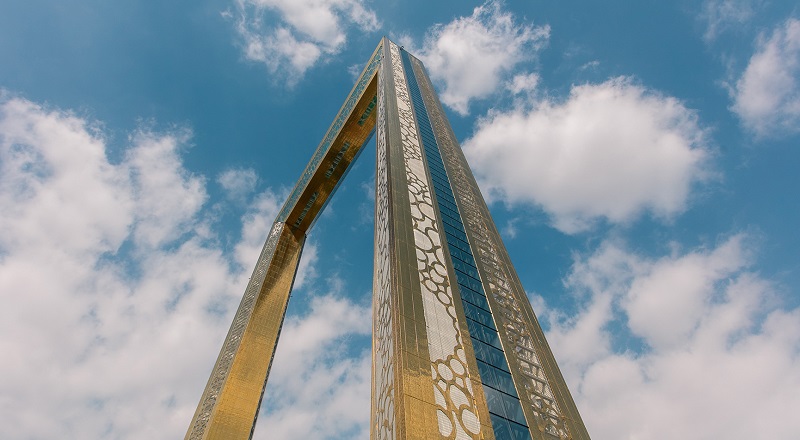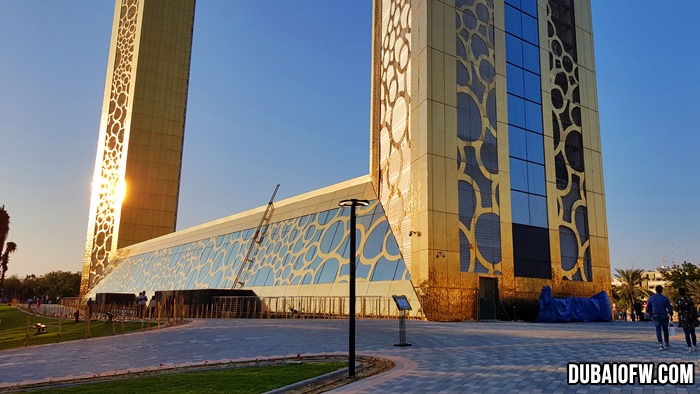 Dubai Frame: More than Just a City Backdrop
According to its official website, the Dubai Frame is "an iconic structure that 'frames' impressive views of Old and New Dubai, while serving as a metaphorical bridge connecting the emirate's rich past with its magnificent present." Indeed, it offers not only spectacular views, but also an enriching cultural experience!
But first, here are some key facts about the Dubai Frame:
It measures 150 metres high and 93 metres wide.
It is made up of more than 9,900 cubic metres of reinforced concrete, 2,000 tons of steel, and 2,900 square metres of laminated glass. Wow!
It is covered by over 15,000 square metres of gold-coloured stainless steel, featuring a ring design that is inspired by the Expo 2020 Dubai logo.
Its elevator can take visitors to the Sky Deck in just 75 seconds!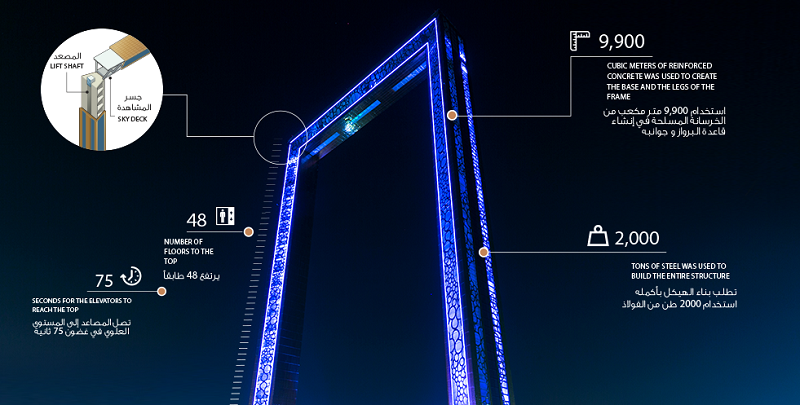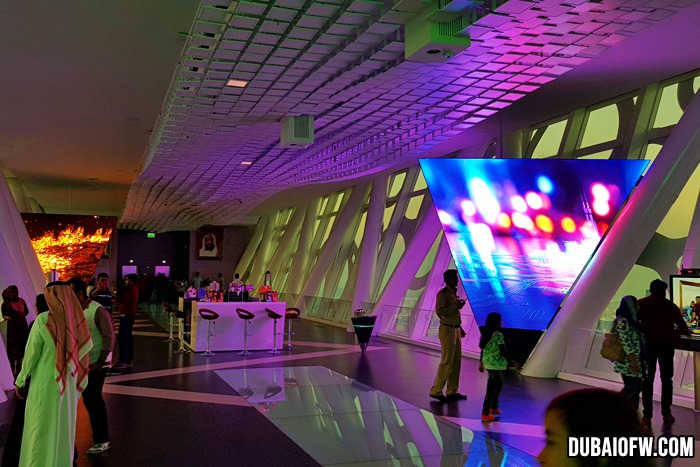 What's Inside the Dubai Frame?
As soon as you exit the elevator at the mezzanine floor, you step inside the Future Dubai Gallery, which includes a swirling tunnel with special audiovisual effects.
Next, there's the Sky Deck showcasing the Present Dubai. From this vantage point, you can gaze upon beautiful views of "Old Dubai" to the north, and "New Dubai" to the south. Now that's what we call a truly "historical" experience!
Of course, you shouldn't miss the Old Dubai Gallery, a multimedia exhibit featuring the colourful history of Dubai — from a fishing village to a modern city! Get ready for a "multi-sensory experience," as special effects and 3D projections simulate the sights, sounds, and smells of Old Dubai.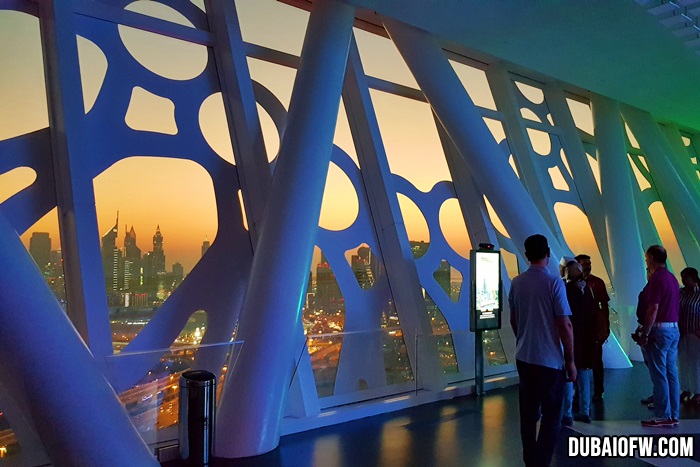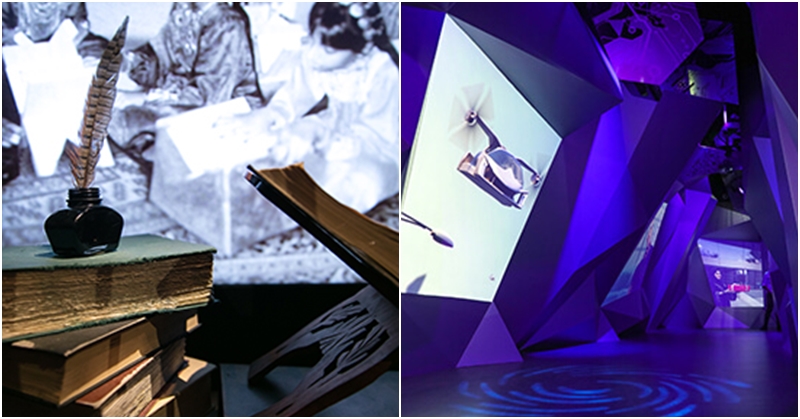 Opening Hours and Prices
The Dubai Frame is open daily, from 9:00 am to 9:00 pm. It is open all year round, though visiting hours may vary during Ramadan and public holidays.
As for tickets, the admission fees are as follows:
Adults – (BUY TICKETS ONLINE HERE)
Children (3 to 12 years old) — AED 20
Infants (Below 3 years old) — FREE
People of Determination (plus up to 2 Companions) — FREE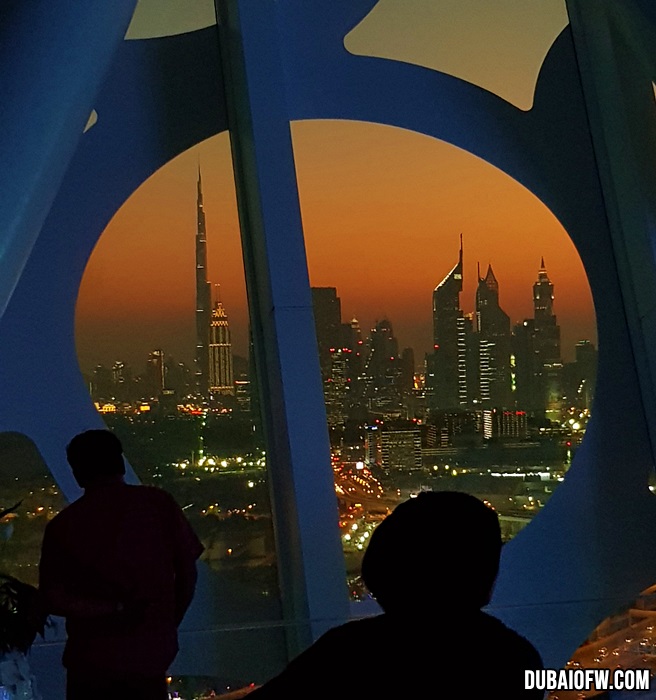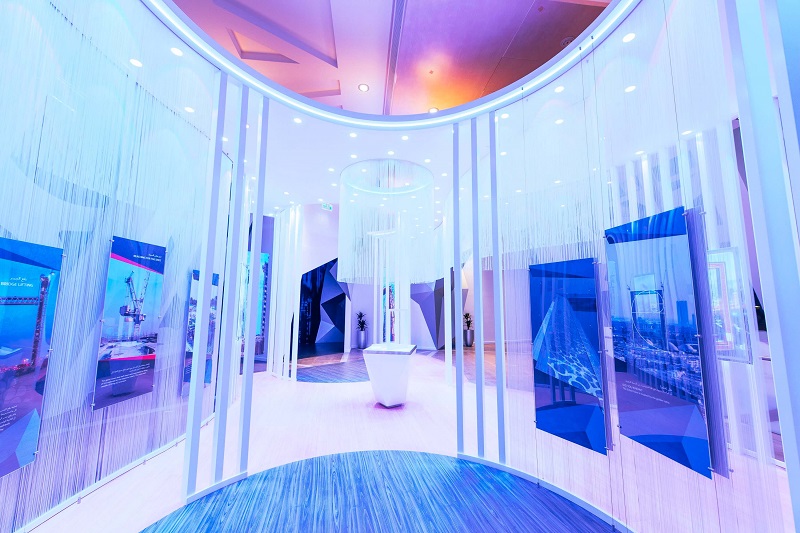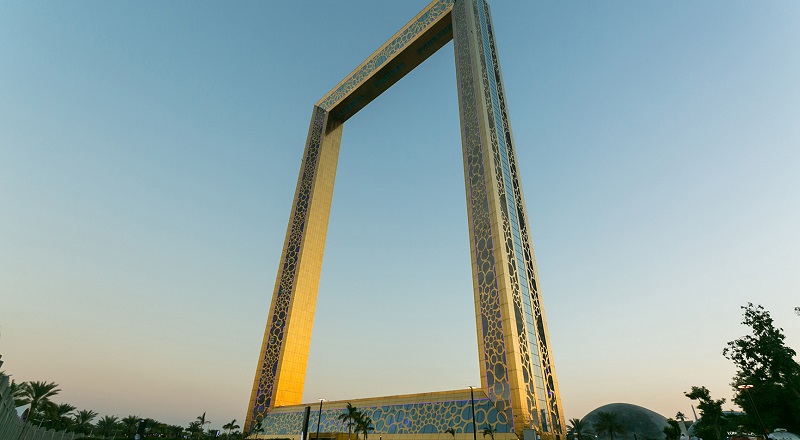 ALSO READ: Dubai Frame Wins at Structural Awards
Without a doubt, the Dubai Frame has cemented its place as one of the city's most outstanding landmarks, as visitors can enjoy it from the inside and outside! Meanwhile, there's a new Instagram-worthy attraction in town… read all about The Selfie Kingdom!
Contact Information – The Dubai Frame
DUBAI FRAME – BUY TICKETS HERE
Address: Zabeel Park Gate 4, Dubai, UAE
Telephone: 800900
Website: https://www.dubaiframe.ae/en
Google Map: