If you have ever driven along Sheikh Zayed Road lately, you may have noticed a towering structure being covered with gold coating. This is the Dubai Frame, a city landmark that stands as tall as a 50-storey building.
With an estimated cost of AED 160 million, the Dubai Frame is made up of two 150-meter high towers that are 93 meters wide and joined by a 100-square meter bridge. It is situated near Star Gate in Zabeel Park.
Dubai Frame Shines with Gold Coating
Recently, city residents have been taking pictures of the landmark and sharing them on social media. The latest photos show how the Dubai Frame is starting to "glitter" in gold cladding.
Meanwhile, if you look closer at the bridge connecting the two towers, you will see that it features an Expo 2020 logo-inspired design, which has been set up by the Dubai Municipality.
What to Expect in the Dubai Frame
The Dubai Municipality has stated that the ground floor of the Dubai Frame will have interior spaces. Here, visitors will see pictures of old Dubai and how it has developed from the 1960s up to the present. At the end of the ground floor, there is a panoramic elevator that you can take to reach the top floor.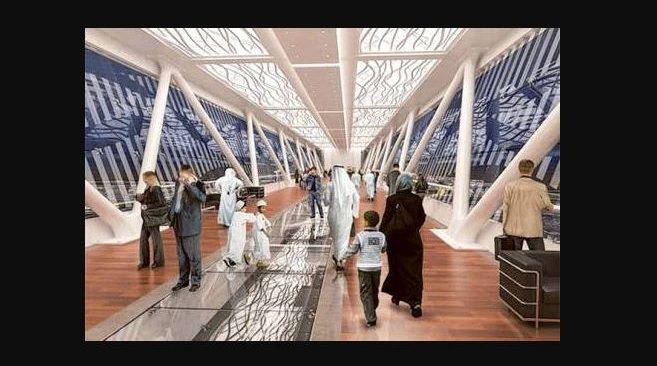 At the top floor, visitors will be treated to a spectacular view of the city. On one side, you will see "old Dubai" including Al Karama, Bur Dubai, Deira, and Umm Hurair. In contrast, you will see the city's skyscrapers, buildings, and modern infrastructure on the other side.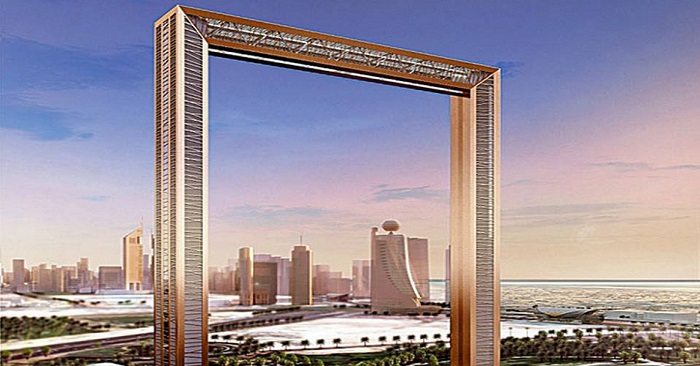 The Dubai Frame has been under construction since the end of 2013. For the past few weeks, workers have been busy installing gold cladding and other finishing touches. Indeed, it appears that we will be able to witness the completion and visit the magnificent Dubai Frame very soon!