The Municipality of Dubai has been breaking records early on this year, with the city being named as one of the best cities in the world, and through the municipality leadership's efforts in further developing the city as a unique lifestyle destination, the vision is becoming clearer and clearer by the day.
ALSO READ: Visit Burj Khalifa & Other Dubai Attractions for AED 200 Only
Technological advancements have long been one of the critical factors that have helped put the city where it is in the global map today, but as a tourist destination, Dubai has been at the forefront of turning quality ideas into remarkable art that cannot be compared elsewhere in the world.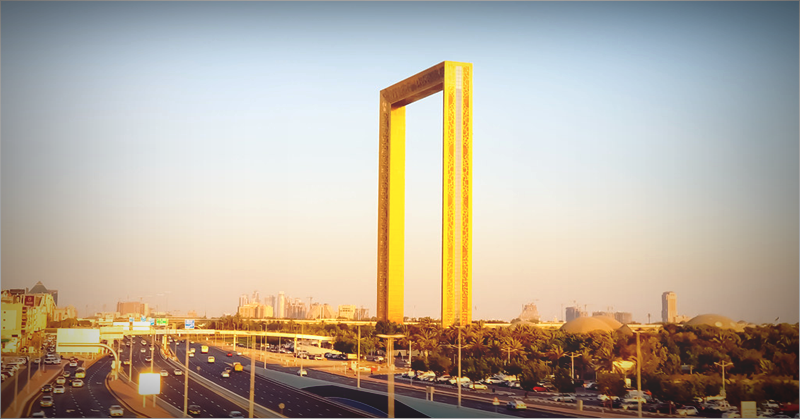 [VIDEO] Dubai Frame Sets New World Record Title
In relation to this, the Dubai Frame, the latest national cultural landmark that has been developed and accomplished by the Municipality, has recently been given the one of the highest distinctions from the Guinness Book of World Records for the "Largest Building in the Shape of a Picture Frame," as shared in a report by WAM.
Commenting on this feat, Dawoud Al Hajri, Director-General of Dubai Municipality expressed his delight for the recognition given to the city. According to him, the award officially recognizes the architectural achievements of the Emirate of Dubai.
"We are proud to have implemented this aesthetic icon and urban architectural landmark. The Frame highlights the high quality of the city as well as its past status and ambitious aspirations and showcases the visions of our wise leadership," explains Al Hajri.
Furthermore, the certificate will contribute to the promotion of this particular initiative as well as the city, in general. The achievement will not only enhance the growing tourism movement in the emirate, but it will also be an extension of the range of achievements the Dubai Frame has accomplished since its opening.
Catch the video announcement of the award below:
The Dubai Frame attracted over a million visitors during its first year of opening, and has since won several awards as an architectural and engineering masterpiece that attracts the world's attention.
The Guinness, being one of the world's highest award giving bodies, has given its stamp of originality and creativity on this monumental architectural masterpiece and its importance in framing the fascinating views of old and modern Dubai within a single frame, and being a tangible link between the memorable past and the flourishing present of the city.
As an iconic landmark, it provides panoramic pictures of the entire city of Dubai to share its story over time since its inception and the implementation of its ambitious plans for a thriving future.
The Dubai Frame is a unique global architectural feat, commanding a height of 150.24 meters and a width of 95.53 meters.
ALSO READ: Dubai Frame Wins at Structural Awards 2018