Every year, the Institution of Structural Engineers (IStructE) recognizes the most impressive buildings and infrastructure from around the world. This year, the London-based group recently held the Structural Awards 2018, and one of the winners is our very own Dubai Frame!!!
Situated at Zabeel Park, the 150-metre high Dubai Frame was structurally designed by Arcadis Consulting Middle East Limited for Dubai Municipality. Based on the IStructE official website, this iconic structure received the "Award for Tall or Slender Structures." Yay!
Dubai Landmark Receives Prestigious Award
As its name suggests, the Dubai Frame resembles a picture frame — a gigantic one, that is! It consists of two towers, connected by a "sky bridge" that provides 360-degree views of Dubai.
At the Structural Awards 2018, one of the judges described the Dubai Frame as "a unique project and an unusual and ambitious application of a conventional structural form."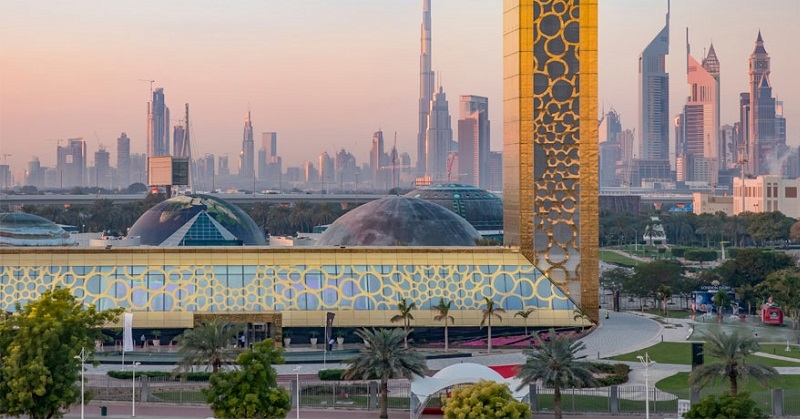 "The picture frame arrangement, very common as a structural stability system, has been realised on a massive scale, standing 150 metres tall with a connecting bridge between the two towers spanning 75 metres," the judge stated.
Referring to the two tower's slender design, the judge noted that this adds "drama" to the Dubai Frame. It reduces the volume of materials used, while maximizing structural efficiency at the same time. The judge also pointed out the complexity of lifting the connecting sky bridge at the top.
List of Structural Awards 2018 Winners
Aside from the Dubai Frame, the Structural Awards 2018 recognized other impressive structures from different categories. This year's winners are as follows:
Supreme Award for Structural Engineering Excellence – Tamina Canyon Crossing in Bad Ragaz, Canton St. Gallen, Switzerland (also received the Award for Vehicle Bridges)
Award for Tall or Slender Structures – The Dubai Frame in Zabeel Park, Dubai, United Arab Emirates
Award for Long Span Structures – Reflector Supporting Structural System of the Five-hundred-meter Aperture Spherical Telescope (FAST) in Pingtang County, People's Republic of China
Award for Pedestrian Bridges – Perry Bridge in Horotiu, New Zealand
Award for Small Projects (under GBP 1 million) – Rwanda Cricket Stadium in Kigali, Rwanda
Award for Small Projects (between GBP 1-3 million) – Herne Hill Velodrome in London, United Kingdom
Award for Structures in Extreme Conditions – The Stability Frame, Hywind Scotland in Aberdeenshire, United Kingdom
Award for Structural Heritage – The Hoover Building in London, United Kingdom
Award for Structural Transformation – Rømerhus in Aarhus, Denmark
Award for Construction Innovation – Innovative Touring Frame for U2's "The Joshua Tree" Tour 2017, used worldwide
Award for Construction Integration – V&A Exhibition Road Quarter in London, United Kingdom
Award for Structural Artistry – Steve Jobs Theater Pavilion in Cupertino, California, United States of America
Award for Outstanding Value – New StructureCraft Plant in Abbotsford, Canada
Award for Sustainability – Haiti Chapel in Northern Haiti, Haiti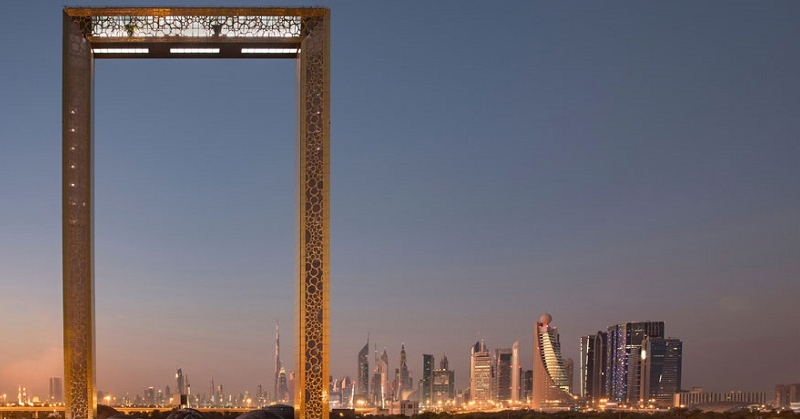 Congratulations to the makers of Dubai Frame for winning at the Structural Awards 2018! We are truly proud of this iconic city landmark! Meanwhile, we can't wait for another impressive-looking structure coming soon in Dubai — the Museum of the Future, which will open in 2020.