Azadea Group is a lifestyle retail company with over 50 leading international franchise in Africa and Middle East. It has grown a substantial network of stores since it was founded in 1978. The group represents leading global brands particularly in the industry of food and beverage, fashion and accessories, sporting goods, home furnishing, beauty, cosmetics, and multimedia.
If you are looking for job openings from this company, we have shared information below on how you can apply and check available work opportunities for your guidance.
The company currently has more than 12,000 employees who contribute to the success of the company. It also operates over 650 stores in 13 countries such as Bahrain, Algeria, Cyprus, Ghana, Egypt, Saudi Arabia, Jordan, Kenya, Lebanon, Kuwait, Qatar, Oman, and United Arab Emirates.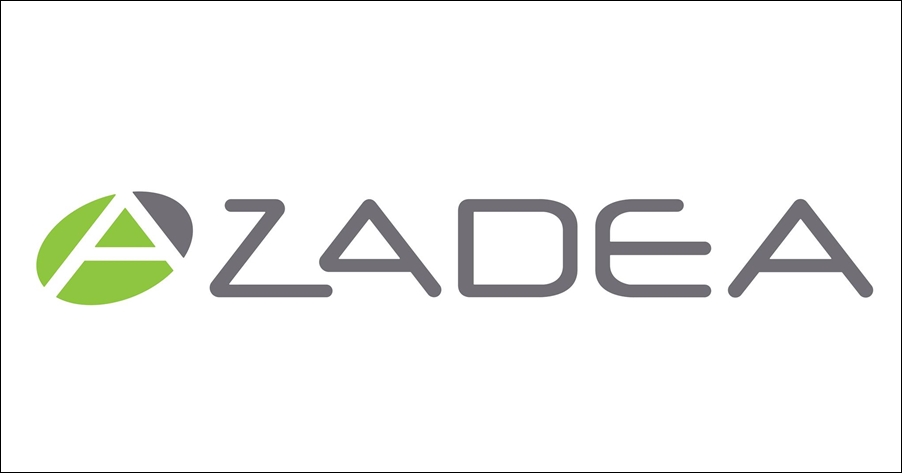 How to apply for a job in Azadea Group
If you want to apply for a job in Azadea Group, there are actually many ways to do it. Since most job posting now are online, you can definitely submit your resume online as well. It's the easiest way to apply for a job because you don't have to walk in to their head office.
Azadea Group has its own career website at https://www.azadea.com/careers. On this website, you will be able to search a vacancy that suits you. You can choose the country, department, and vacancy type. You can even use keywords to search for the job position you are interested in. The company opens up a wide range of possibilities for applicants from all walks of life, including young graduates and students. You will definitely discover more about the work culture of the company once you become part of it.
Apart from its official career website, you can also apply on other platforms such as LinkedIn and Indeed. These two are popular and legit professional sites where you can see job postings. You can create your own account or profile so that you can save your resume online. Once your resume is saved, there's no need for you to upload your CV every time you apply for a job. With an online applicant account, it's easier for you to do the application process online.
What you need to remember when applying for a job online is to become vigilant when talking to recruiters. You should only trust those people who are connected with the company so you can avoid getting scammed by fake recruiters on the internet.
Azadea History
Azadea started in 1993 when it opened its first store in the UAE. In 1997, it established its partnership with Mango. In 1998, Azadea Group also signed its partnership with Zara. The first store of Azadea opened in Qatar in 2000. In 2001, it inked is partnership with Virgin Megastore. Its partnership with Paul began in 2003. In 2005, the company celebrated the opening of its 100th store. During the same year, it launched its first store in Egypt. In 2011, it became partners with Decathlon. In 2012, it decided to establish a partnership with Gap. In 2013, the group also had partnership with Aetaly. Azadea expanded until it became one of the leading franchises in the country.
Facts & Figures
Azadea Group was founded in 1978.
It handles international brands in fashion and accessories, food & beverages, home furnishings, sporting goods, multimedia, and beauty and cosmetics.
It has more than 50 international brands.
It has more than 40 years of retail experience.
Azadea Group has over 12,000 employees.
The company operates more than 650 stores globally.
List of brands and services Azadea Group handles
fashion and accessories
Bershka
Boggi
Calzedonia
Deichmann
Gapp
I am
Intimissimi
Jules
Lefties
Mango
Mago Man
Massimo Dutti
Missguided
Oculis
Old Navy
Oysho
Platform
Pull & Bear
Punt Roma
Reserved
Salsa
Stradivarius
Sunglass Hut
Tezenis
Urban Outfitters
Uterque
Zara
food & beverages
Columbus bear
Eataly
Kosebasi
New Shanghai
Paul
Peal
Pulp Juice Bards
The Butcher Shop & Grill
home furnishings
sporting goods
Multimedia
beauty and cosmetics.
What it means to work in Azadea Group
Here are some of the reviews and feedback by Azadea Group employees:
Logistics Manager: One of the best Retail Company to work for in the Middle East
"Azadea is one of the best retail companies in the middle East. Which helps an individual to learn Retail trade and high level customer service. Best work ethics and best place to work at. i truly enjoyed my 9 years working at Azadea Group, Dubai."
Cashier: Summary of work
"I count my float, as usual checking the scanners, security detectors, credit card machines etc. Work wise is great, teamwork in cash counter is fine, the managements are well & good. The hardest part sometimes is that I should be properly focused, attentive as we handle cash, handling cash, epos, elvis handling exchange & refunds are all should be treated seriously as sometimes it triggers that there are times I'm unaware and unfocused.
The most enjoyable is I loved my job, I treat it as if it's part of my daily life, enjoy meeting customers, assisting and having a conversation like we've known each other for so long. I enjoy working with my colleagues and my superiors"
Receptionist: My experience
"When I'm working in AZADEA as a receptionist. My destination was in Dubai mall. It's nice to work there because Dubai mall is the famous mall in Dubai UAE. Aside from that our shop are big and nice ambiance, lovely staff and supportive management . Our guests are different nationality filipino, indian, pakistan, french, arabic etc. There are different cultures so we need to respect and understand what they feeling. The hardest part of the job is if there is no teamwork. I'm very thankful because I'm one of them. I'm one of the part of AZADEAN."
Pastry Sous Chef: It is a good place to work
"It is good company presently I'm working. It is French bakery and coffee shop. There is so many cakes and dessert and canopies. Such a nice place. I'm looking another place because I need to get another experience build my career"
Contact Information:
Address: P1 & P2, O14 Tower, Abraj Street, Business Bay, Dubai
Main Telephone: +971 4 2497 444
Website: azadea.com