Two princes. One in Dubai and the other from Saudi. His Highness Sheikh Hamdan bin Mohammed bin Rashid Al Maktoum, Crown Prince of Dubai and Chairman of Dubai Executive Council, and His Royal Highness Prince Mohammad bin Salman bin Abdulaziz Al Saud, Saudi Arabia's Crown Prince, Deputy Prime Minister and Minister of Defence, visited the headquarters of Expo 2020 Dubai site.
Also Read: Emirates Sets World Record for Most Nationalities in a Single Flight!
Prince MBS's visit reflects the keenness of the Saudi Kingdom in supporting the momentous event that is set to happen next year. Saudi has a pavilion which is the 2nd biggest pavilion next to the UAE. Here are some pictures that of the said visit.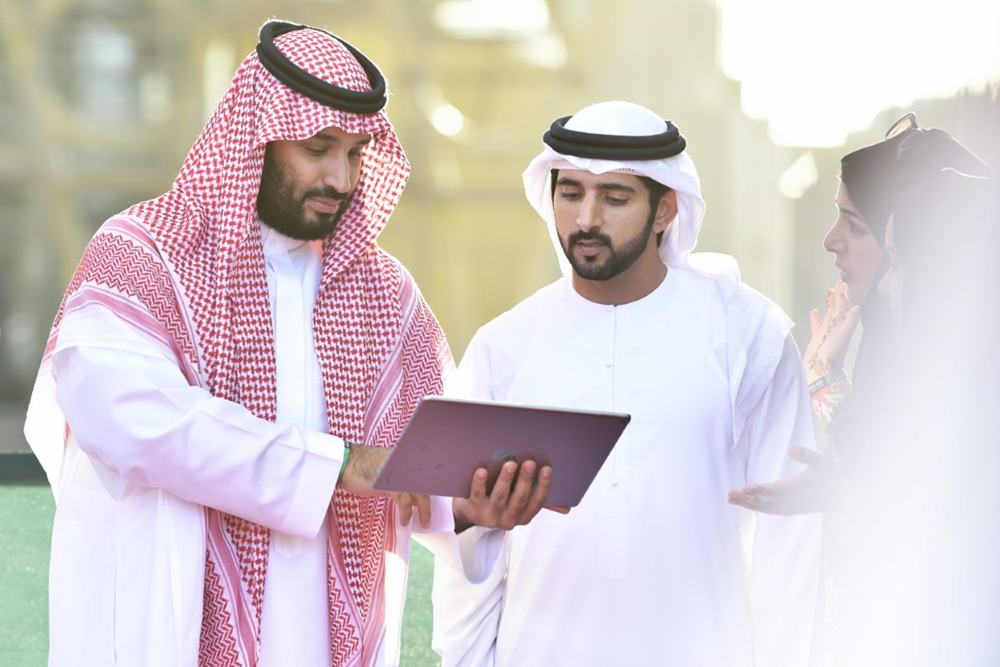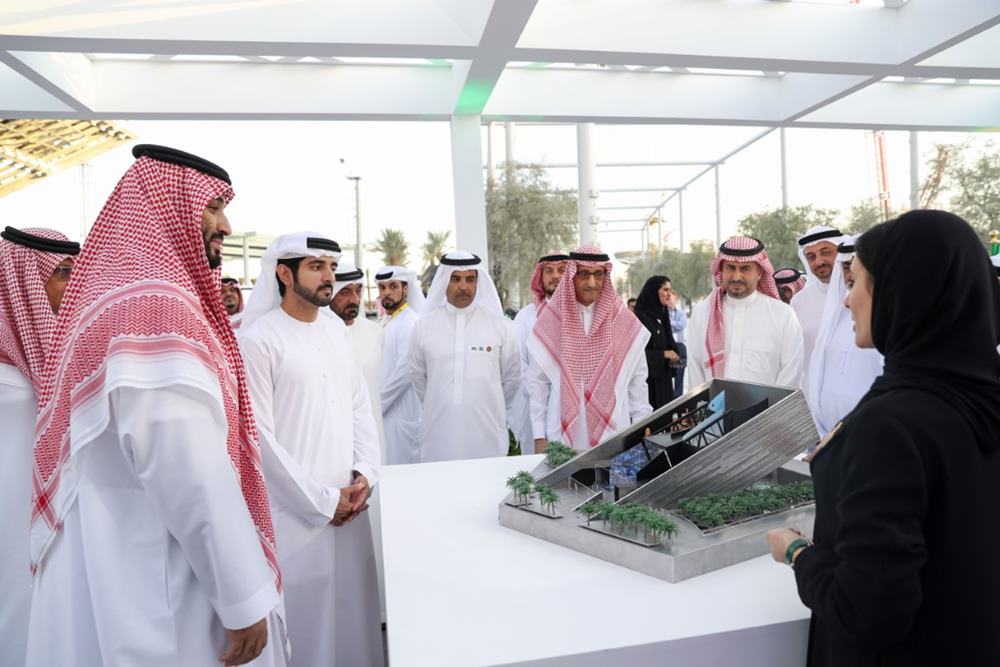 Two Prince: Prince Hamdan and Prince MBS at the Expo 2020 Dubai
The Expo 2020 Dubai is a mega event which is touted to be 'world's greatest show' as it features over 192 countries participating in Dubai under the theme "Connecting Minds, Creating the Future". This is a 6-month event that will start from October 20, 2020 to April 10, 2021.
The princes visited Al Wasl Plaza, the heart of Expo 2020, spanning an area of 4.38 square kilometres, which will include many restaurants, fountains, and parks covered by a translucent 67-meter-tall domed trellis 130 metres in diametre. The trellis also serves as a 360-degree projection surface visible to visitors inside and outside.
They also visited the UAE pavilion and Saudi pavilion. At the end of the tour was a photo opportunity along with other officials.
Images are from WAM News Agency: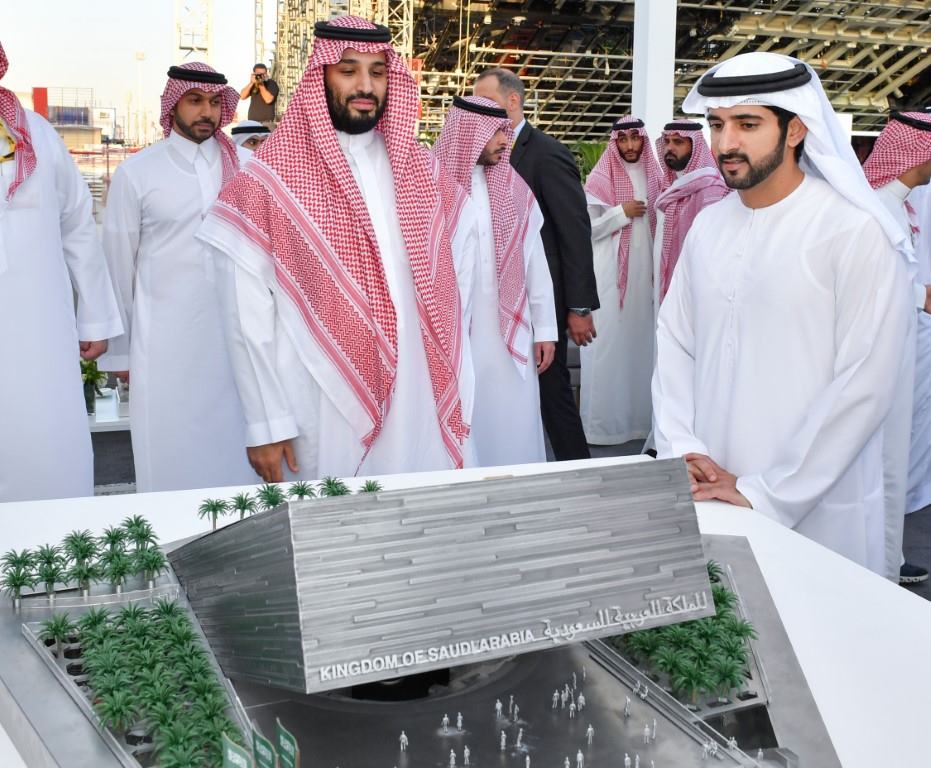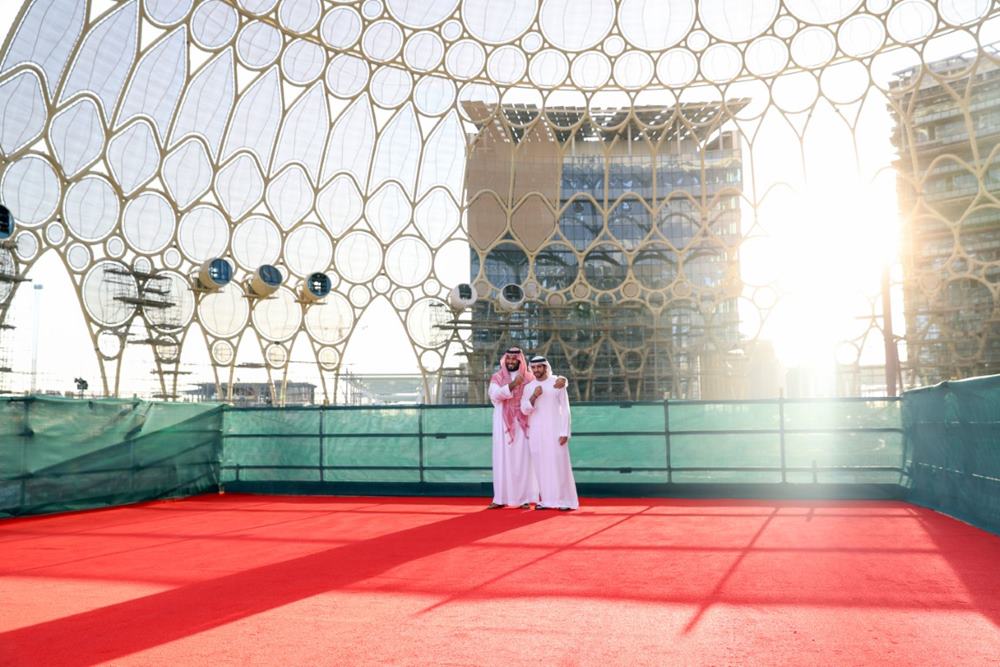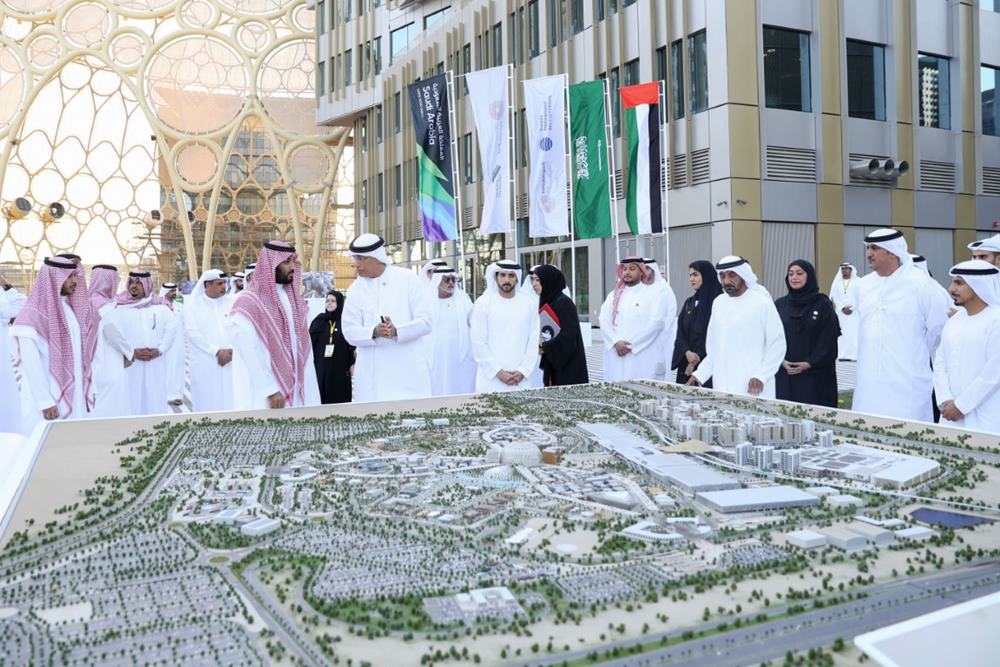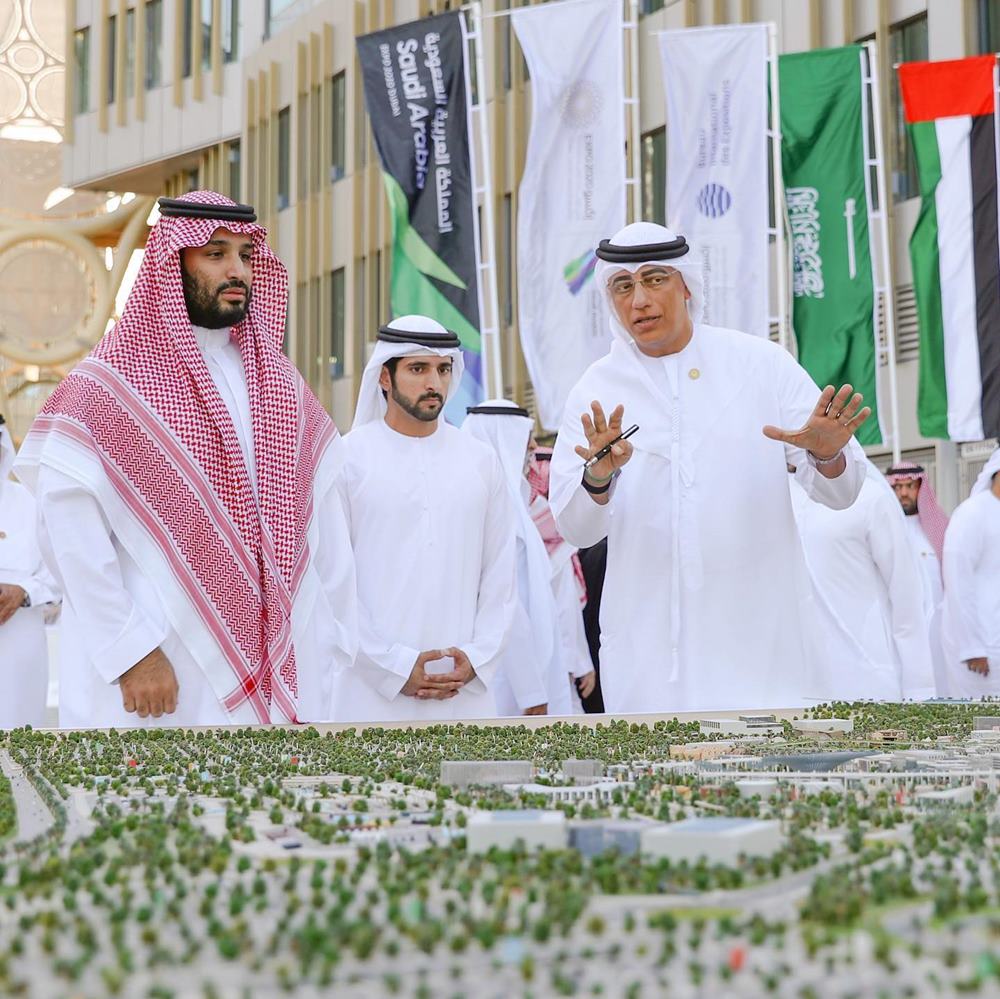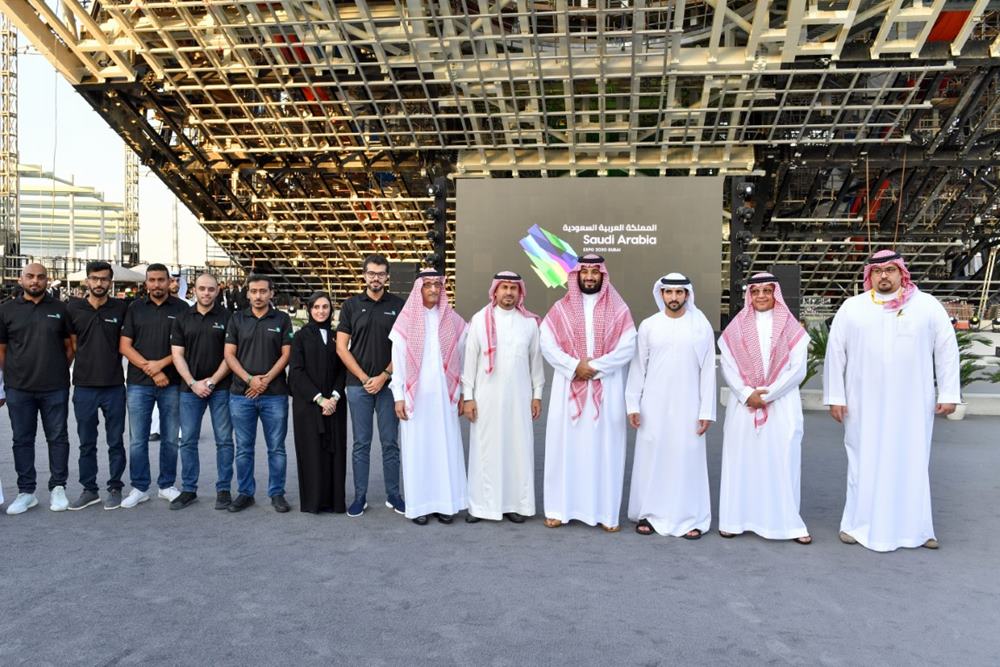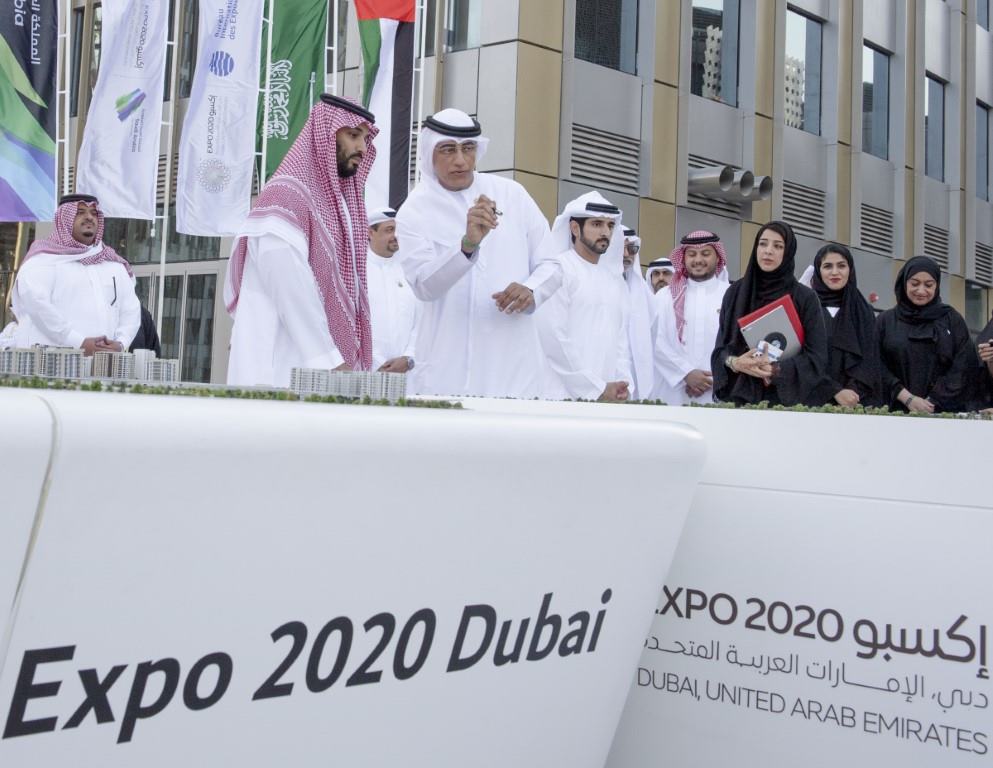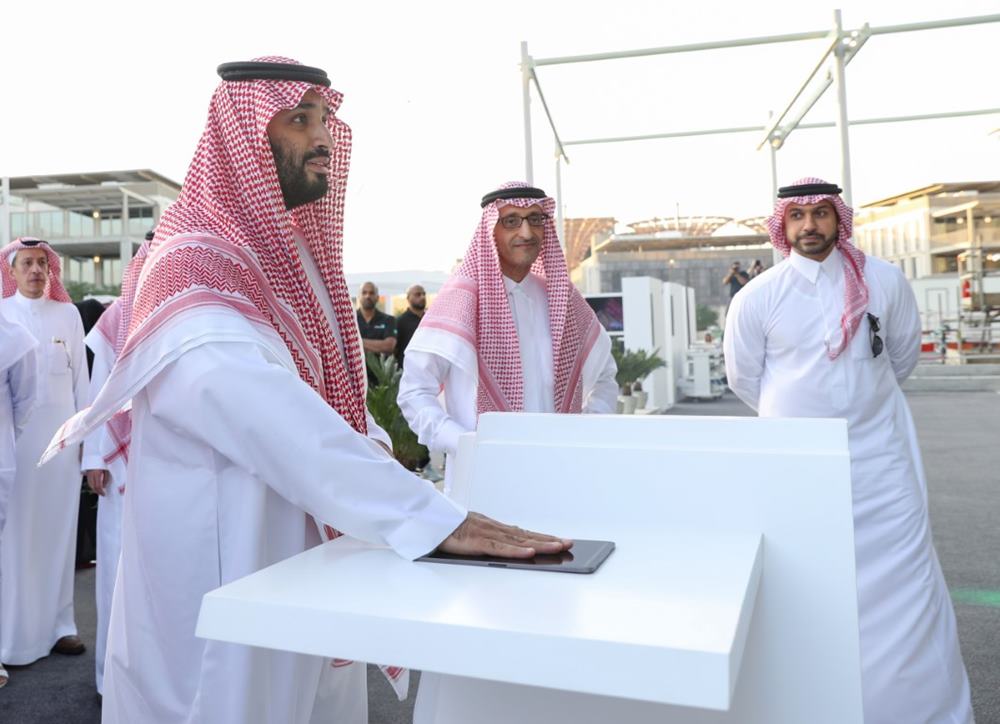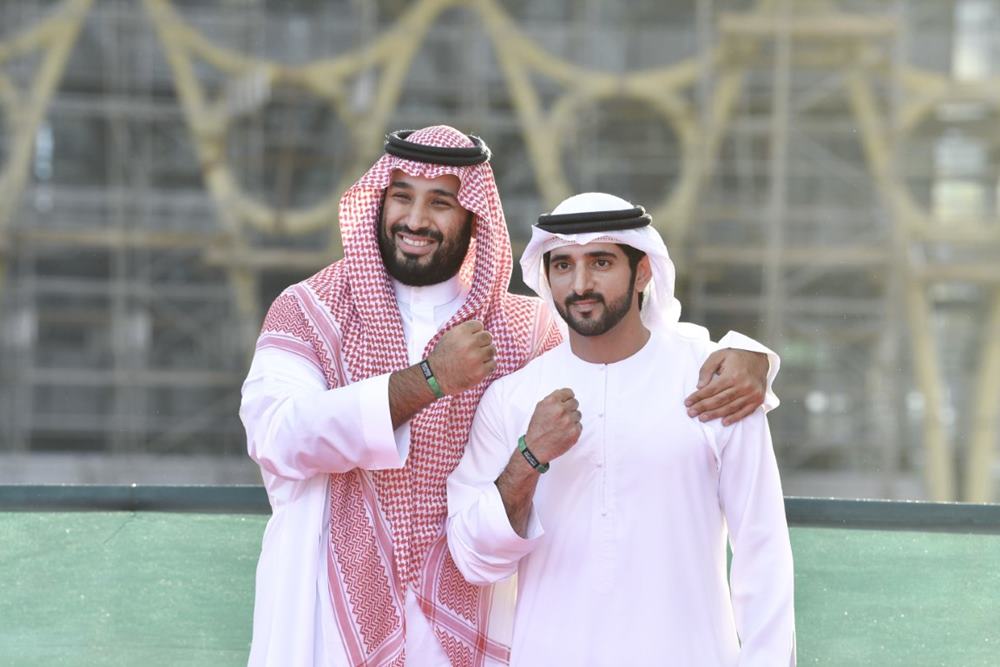 Below are Tweets from the Dubai Media Office:
#Dubai Crown Prince @HamdanMohammed & Saudi Crown Prince Mohammed bin Salman Al Saud visit @expo2020dubai on the second day of his visit to the #UAE. pic.twitter.com/CGGkl92wtK

— Dubai Media Office (@DXBMediaOffice) November 28, 2019
ولي عهد دبي: حرص الأمير محمد بن سلمان آل سعود على زيارة مقر معرض إكسبو 2020 يعكس مدى اهتمام المملكة العربية السعودية الشقيقة بدعم هذا الحدث العالمي الكبير لما تمثله المشاركة السعودية من قيمة وأهمية كبيرتين وبما تتمتع به المملكة من ثقل نوعي واستراتيجي. pic.twitter.com/PknpnYnpVn

— Dubai Media Office (@DXBMediaOffice) November 28, 2019
ولي عهد #دبي والأمير محمد بن سلمان آل سعود، ولي عهد السعودية يزوران مقر معرض أكسبو 2020 دبي الذي تستضيفه دولة #الإمارات العام المقبل بمشاركة 192 دولة. وقد اطلع سموهما خلال الزيارة على مجسم عام للمعرض وجناحي الإمارات والسعودية في هذا الحدث العالمي. pic.twitter.com/oKDlI4pFes

— Dubai Media Office (@DXBMediaOffice) November 28, 2019