Watch a livestream video of the Expo 2020 Dubai opening ceremony online!  After being postponed for a year due to the health crisis, the long wait is over as Expo 2020 is now here! The team from the official media channel of Expo 2020 Dubai has posted a video link so that in case you are not at the site, you can still watch it Live and at your comfort and convenience.
The officials and staff of the show are promising a the world's biggest show so this is really something exciting for visitors, residents and online viewers to look forward to watching.
Check out the Opening Ceremony below. The video to the Live Feed can be found below:
Join us as we bring all the excitement straight to you. Don't miss a moment with our live coverage and exclusive features of the opening ceremony of the world's greatest cultural gathering Expo 2020 Dubai.
————————
Dubai Expo 2020's master plan has been revealed for Dubai Site, it is one of biggest expectations that will create a lot of jobs and will boost the welfare of the economy.
Jebel Ali will present the exhibition of innovation, products and trade during the six-month period that may bring in more than 180 countries and 25 million visitors starting from Oct 2020 to April 2021. Three international airports will connect this expo and highlight a dedicated transport network. So many things are to happen during this year!
Check out what you can expect from the Expo 2020 Dubai master plan below!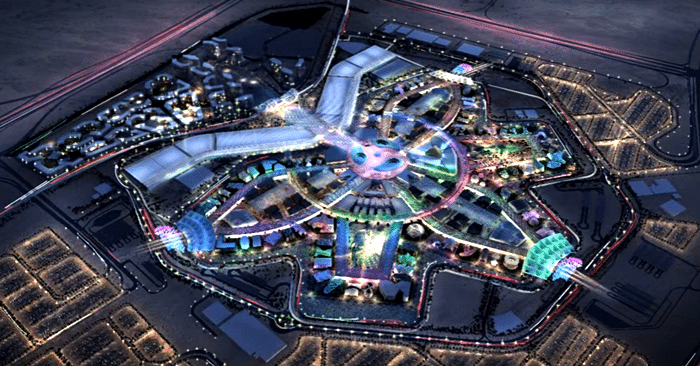 photo of Dubai Expo 2020 site. screengrab from Expo2020 Dubai | YouTube
Dubai Expo2020 Masterplan Video
The master plan was displayed in the Arab Media Forum edition 15, making visitors the first to see how the Dubai site's Expo 2020 will show once completed. The meeting plaza will have three themed districts named Opportunity, Mobility and Sustainability extending outwards. Pavilions are built in each district where it will show the recent developments, ideas and innovations.
Check out the short video clip below to see a sneak peek of how the expo site will look like in the UAE.
This expo 2020 is a great event that will bring in lots of opportunities for expats to come to Dubai for work. More than 277,000 job openings are anticipated in this global event 4 years from now. About 90% of the hiring positions are also predicted in 2018 to 2021.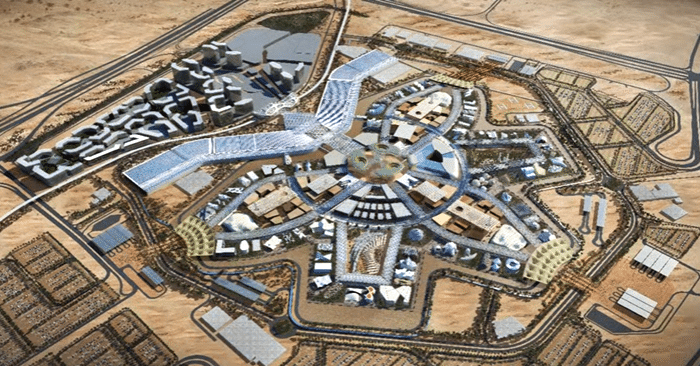 photo of Dubai Expo 2020 site. screengrab from Expo2020 Dubai | YouTube