Situated in the iconic Palm Jumeirah, an island shaped like a palm tree in Dubai is Fairmont The Palm (BOOK HERE), a five-star hotel that offers luxurious amenities and amazing experiences for all travelers. It is located near the Dubai International Airport and other famous landmarks in the emirate.
The hotel is part of Fairmont Hotels & Resorts, which is a global chain of luxury hotels. The company has around 76 properties in major cities around the world, including Fairmont Monte Carlo in Monaco, The Plaza in New York City, Fairmont Royal York in Toronto, and The Savoy in London. Let's get to know more about Fairmont The Palm, right here in Dubai!
Check Hotel Prices at Fairmont The Palm Dubai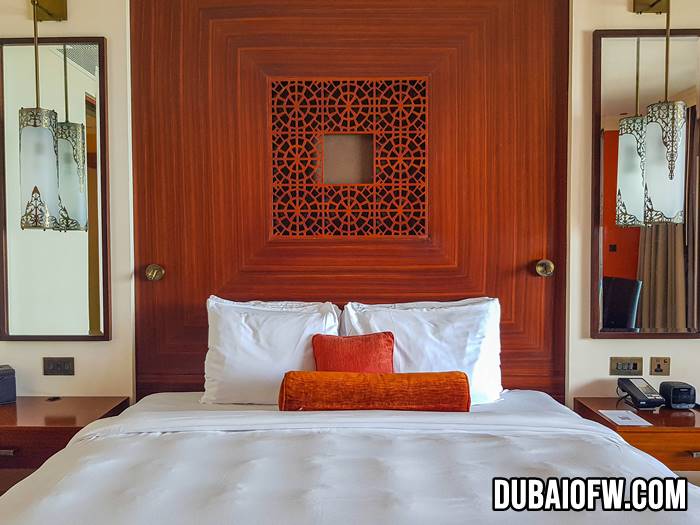 Hotel Review: Fairmont The Palm Staycation
This hotel offers guests a relaxing staycation experience for families, couples, and friends. What we like best during our hotel stay was spending time in the swimming pools. They have a number of them available. They also have separate pools for families and adults.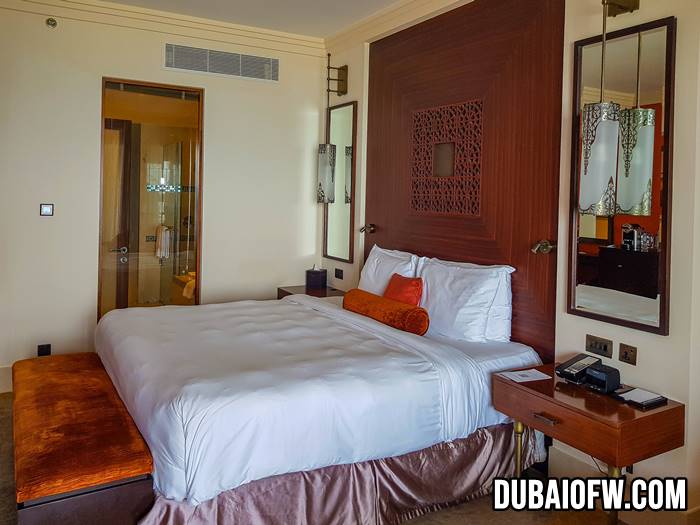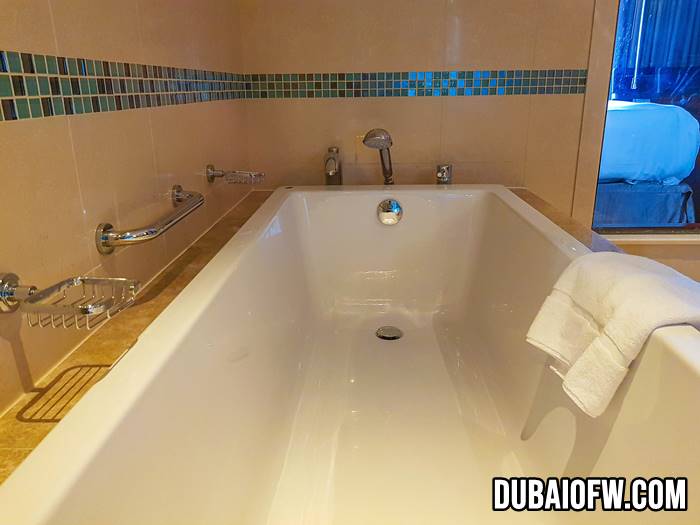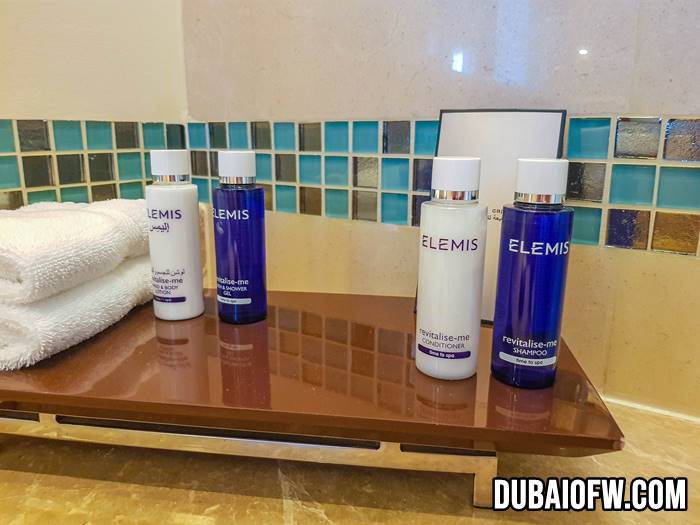 Facilities
The luxury hotel provides guests with the following facilities:
391 Guest Rooms & Suites
Restaurants & Bars
8 Outdoor Swimming Pools
Private Beach
Children's Pool
Fairmont Falcon Kids' Club
Willow Stream Spa
Health Club
24-hour Business Centre
Meetings & Conference Rooms
Check Hotel Prices at Fairmont The Palm Dubai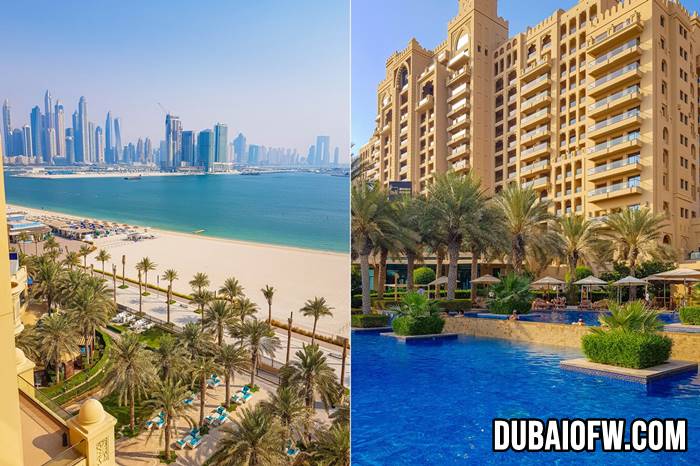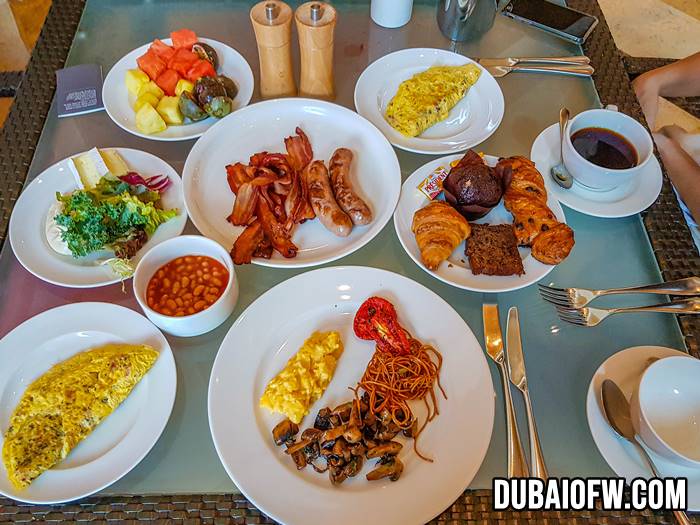 Highlights
Guests staying at Fairmont The Palm can look forward to enjoying:
Elegant Accommodations. The hotel has 391 guest rooms and suites, with windows and balconies offering breathtaking views of the Dubai skyline on one side, and the beautiful Arabian Gulf on the other. Each room includes Wi-Fi Internet access, a minibar, a bathroom with a soaker tub and walk-in rain shower, and other bespoke amenities.
Dining Experiences. Fairmont The Palm features several restaurants, namely: Ba – Boldly Asian, Flow Kitchen, Frevo, Little Miss India, and Seagrill Bistro. Each restaurant has seasoned chefs preparing authentic and delicious cuisines. Likewise, the bars, The Cigar Room and VZ's Pub, are great places to unwind and have a few drinks after a long day.
Check Hotel Prices at Fairmont The Palm Dubai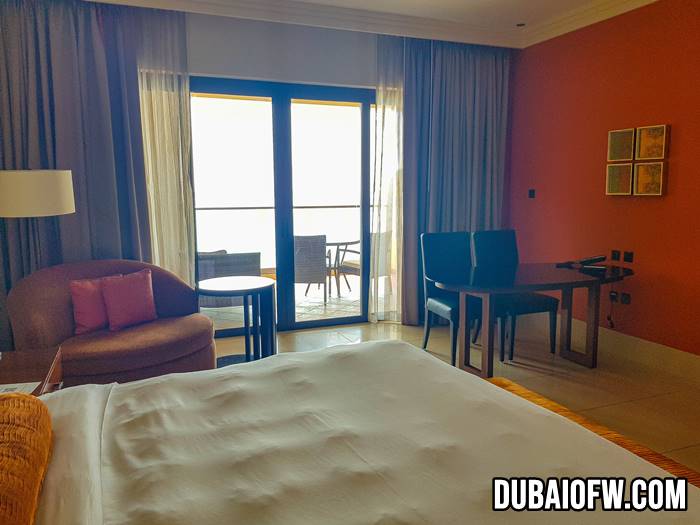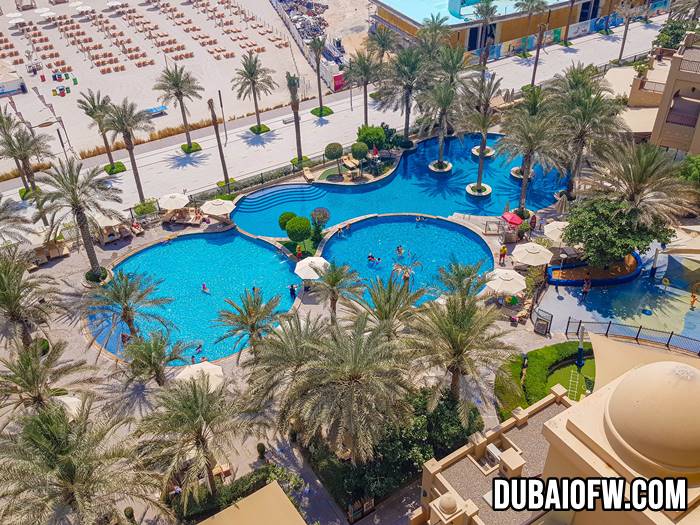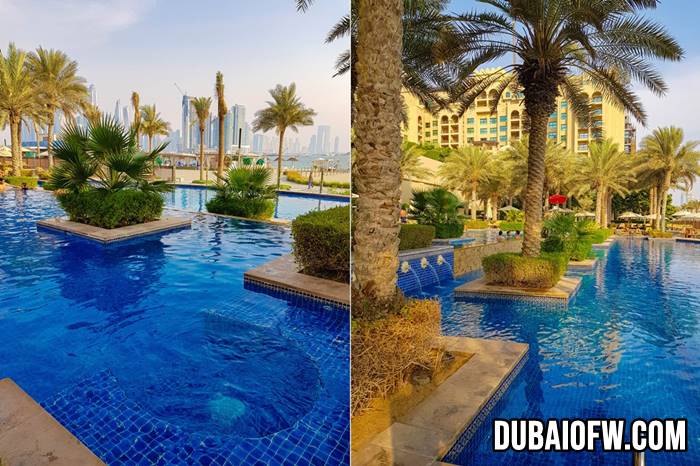 Exciting Activities. The hotel has its very own private beach, along with 8 swimming pools where guests can relax, enjoy water sports activities, or simply have some fun in the sun! It has a Health Club that is fully-equipped with exercise equipment, and the Willow Stream Spa, where guests can enjoy a much-deserved massage, facial, and much more.
Kids' Activities. Parents need not worry about their kids upon checking in, as there's a children's pool and the Fairmont Falcon Kid's Club, which has prepared lots of fun activities for the little ones. The hotel also provides babysitting and childcare services, when needed.
Awesome Events. From business meetings, to huge conferences, weddings, birthday parties, and other special occasions — the hotel has plenty of areas (indoor and outdoor) where guests can expect to have a wonderful and truly memorable event!
Check Hotel Prices at Fairmont The Palm Dubai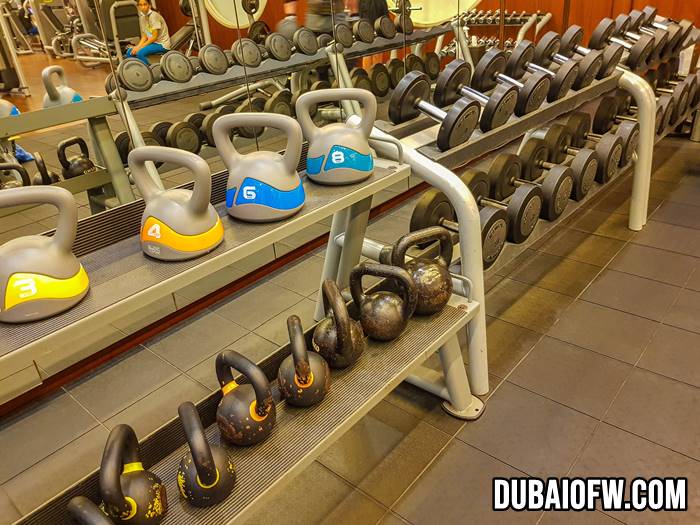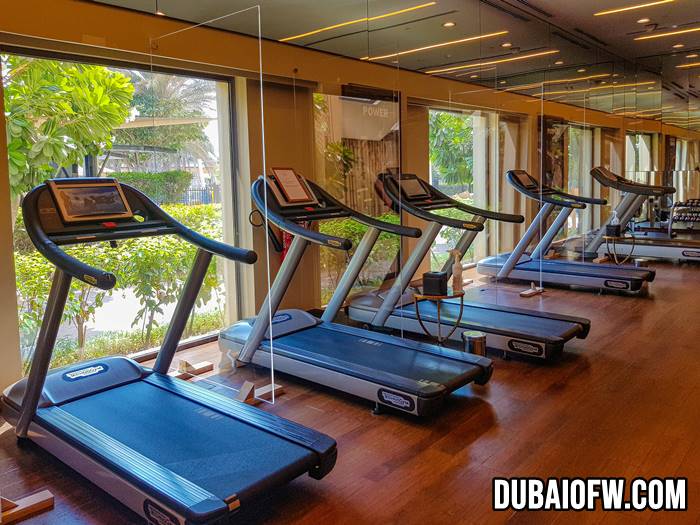 Nearby Attractions
Fairmont The Palm is located near the Dubai International Airport. From the hotel, guests can easily reach many famous attractions, including:
Check Hotel Prices at Fairmont The Palm Dubai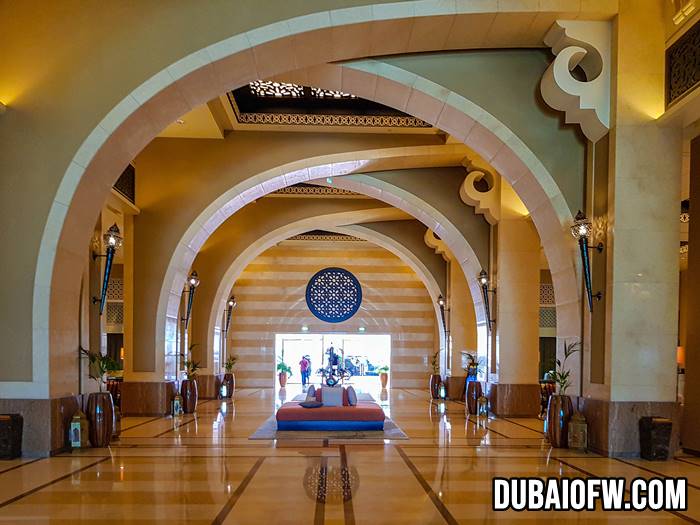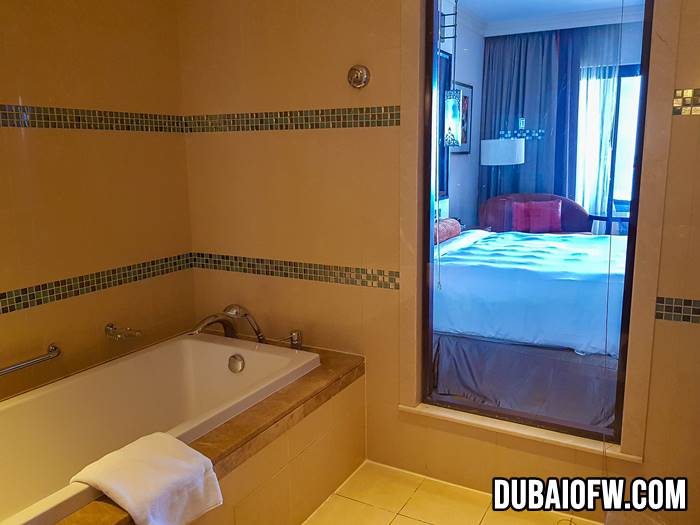 Video – Fairmont The Palm
Get a glimpse of the luxurious experience that awaits guests at Fairmont The Palm! Here is a video featuring the hotel resort, where you can relax in your very own Jacuzzi while gazing at magnificent views of the Arabian Gulf:
Photo Album: Fairmont The Palm Dubai
Here are some pictures of Fairmont The Palm to give you an idea what to expect when you stay in this luxury hotel in Dubai:
While a day trip to the iconic Palm Jumeirah is an amazing experience in itself, how much more if you check into one of its luxury hotels, like Fairmont The Palm?! Whether you're looking forward to a relaxing staycation, or eager to participate in water sports and other exciting activities, staying here is definitely worth your while! In the meantime, you can also consider visiting these must-see attractions here in Dubai.
Hotel Information
Name: Fairmont the Palm – BOOK HERE
Type: 5-star hotel
Address: Palm Jumeirah, Dubai, UAE
Telephone: +971 4 457 3388
Email: palmdubai@fairmont.com
Website: https://www.fairmont.com/palm-dubai/
Facebook: https://www.facebook.com/FairmontThePalm
Instagram: https://www.instagram.com/fairmontthepalm/
Twitter: http://www.twitter.com/FairmontThePalm
Google Map Location
Fairmont The Palm is situated about 30 minutes away from the Dubai International Airport, making it a popular choice among travelers. Below is the hotel's location on Google Maps: