When most people hear about Dubai, towering skyscrapers and ultra-modern architecture are usually the things that come to mind. But Dubai is not just all about man-made marvels; it has plenty of natural wonders as well. Among its many fantastic places to visit is Al Hayer Forest.
Situated near the UAE-Oman border, just off the Dubai – Al Ain Road (E66), is a sprawling cluster of about a hundred ghaf trees. This is Al Hayer Forest, which offers a relaxing escape from the hustle and bustle of the city.
Top Things to Do at Al Hayer Forest
The best time to visit Al Hayer Forest is during the cooler months, as it can get really hot during the summer. But what exactly can we do in this natural attraction? Here are some great ideas:
1. Have a picnic.
Pack some food and drinks, a blanket, and pick a lovely spot for a picnic among the shady trees. It's time to kick back, relax, and simply enjoy the day with family and friends.
2. Stay overnight.
If you have time, then why not stay overnight? Bring your tent, camping equipment, food… and water, of course! Desert camping is a must-try experience in Dubai, and you might as well enjoy it in a place like Al Hayer Forest.
3. Go off-roading.
Feeling adventurous? Take your 4WD for an exciting drive across the dunes. The terrain is not that difficult to maneuver in, but if you're a beginner, it's probably best to go with a certified, off-road driver beside you.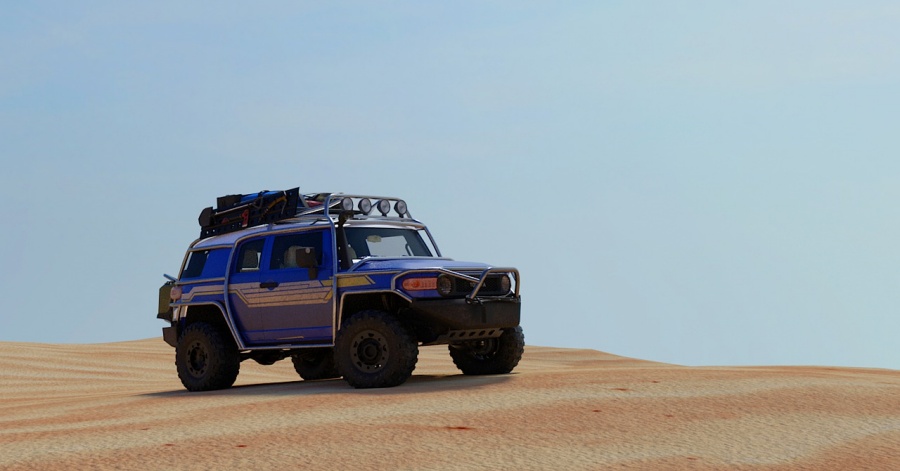 4. Set up a bonfire.
If you're staying the night, then be sure to set up a bonfire, or even a grill, so you can cook some food! Don't forget to bring the marshmallows, so you can enjoy a sweet treat while "chilling" around the bonfire!
5. Get close to wildlife.
You are in a forest, after all, so most likely you will spot some owls, bats, rabbits, foxes, and other desert creatures. You might even encounter a herd of camels, which often stop by the area to rest and forage for food. Perhaps the one creature that you should definitely watch out for are the scorpions (!). They are are usually found by the roots of the trees, so always take extra care!
6. Take lots of pictures.
And last, but certainly not the least, take lots of pictures. Al Hayer forest has plenty of picturesque spots for selfies, "groupies," and landscape photography — anytime of the day. You're bound to end up taking lots of memorable photos!
Some Important Reminders
While visiting Al Hayer Forest, make sure that you:
Bring complete camping gear, especially if you are planning to stay overnight;
Do not cut any branches from the trees to use as firewood, as this is strictly prohibited; and
Keep your area clean and do not leave behind any trash that could endanger the wildlife.
Google Map Location
Al Hayer Forest is situated between Dubai and Al Ain, and you can reach it by taking the E66 and E55 highways. Travel time is about 1 hour and 15 minutes if you're coming from the Dubai International Airport. Below is the location on Google Maps, for your reference:
If you are looking for a nice, quiet place — away from the busy city — a trip to Al Hayer Forest would be an awesome idea. Here, you can relax, enjoy the natural surroundings, and even have an off-roading adventure! In the meantime, here are some more exciting things to do during your stay here in Dubai.