In case you are looking to stay in Dubai that is near the airport, there are plenty of hotels available for you to book and make a reservation. If you have to catch a flight early the next day or if you're only in Dubai for a short layover, it is wise that you stay in a property that is easily accessible to your next flight. Fortunately, Dubai has many hotels and we've compiled a list of the closest hotels near the airport for your reference.
Also Read:
– 10 Most Luxurious/Expensive Hotels & Resorts in Dubai
– 10 Best Budget Hotels in Dubai
About the Dubai International Airport
Did you know that Dubai International Airport is one of the busiest airports in the whole world? Yes, you've heard it right! This airport serves as a main doorway for passengers coming and entering over 270 places in different time zones. For the record, it operates more than 8,000 flights a week in partnership with approximately 140 other airlines. It could be surprising for some, especially for those who heard about it just today. Don't worry, there are bigger things about Dubai International Airport than just being an air station!
Since 1960, the number of passengers the Dubai International Airport serves has increase drastically by more than 13%. It's now catering over 88.2 million passengers every year. With the expected traffic that was more than 90 million in 2018, Dubai International Airport was able to prove that it was a real player when it comes to connecting people to the rest of the parts of the world.
And when it comes to facilities, Dubai International Airport has a Concourse D—a state of the art facility that is built to serve all international flights in Terminal 1, which cost about $1.2 billion and Concourse A—the first-ever and largest A380 facility being utilized by Emirates airline exclusively. Inside this airport you will find different retail shops and dining places that can serve you at any time of the day while you wait for your flight. Near the area are hotels that can offer you comfortable accommodation.
Closest Hotels in Dubai Near the Dubai International Airport
Now, if you're looking for hotels where you can stay overnight or for a couple of days, there are a lot of option for you just around the corners of Dubai International Airport. Hotels may vary but the majority of them are upscale and luxurious.
If 5-star hotels are not on your list, you may still choose to stay in modest hotels that are much cheaper. Your accommodation would actually depend on your taste and preference. So regardless if you want a great hotel experience or just a simple and comfortable sleepover, you can always find a place in the area.
1. Premier Inn Dubai International Airport Hotel
If you want a 3-star hotel that's just 10 minutes away from International Airport, then Premier Inn Dubai fits your need. Each of the guest rooms here are air-conditioned and WiFi is already made available for you. If you're coming from the Airport's Terminal 1, 2, and 3, there is a complimentary bus shuttle that can pick you up from this point to the main hotel. Aside from WiFi, there is a 32-inch flat-screen TV, work desk, and coffee machine installed inside each room. All you have to do is bring yourself in and rest!
2. Holiday Inn Express Dubai Airport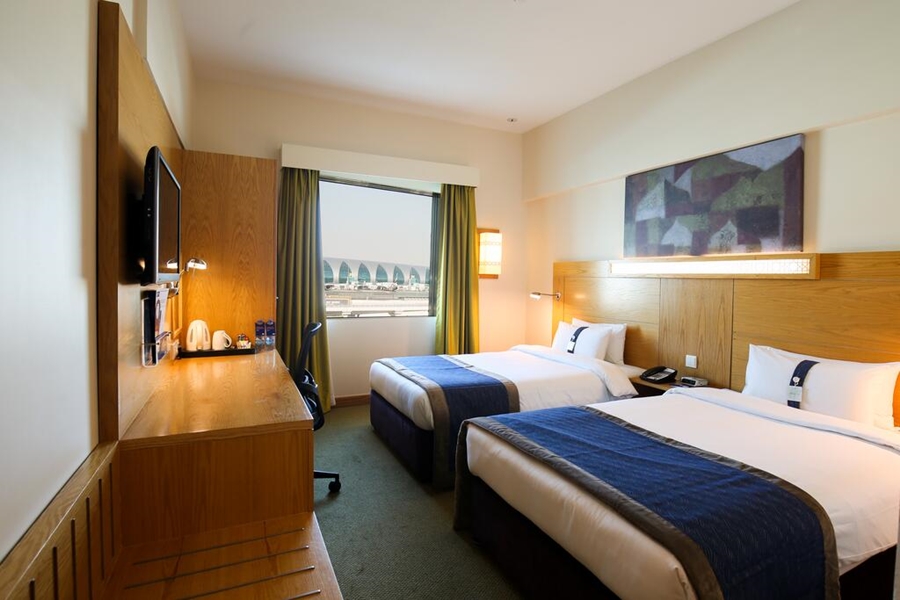 This hotel is just opposite to Terminal 3 of Dubai International Airport. You can also reach this place easily as it is walking distance from Emirates Metro Station. Rooms in Holiday Inn Express have modern designs and work desk. These are air-conditioned and have satellite TVs you can use during your stay. The hotel also offers a variety of cuisine which is readily available for guests. You can look them up in their menu if you want something to eat when you arrive at the place.
3. Jumeirah Creekside Hotel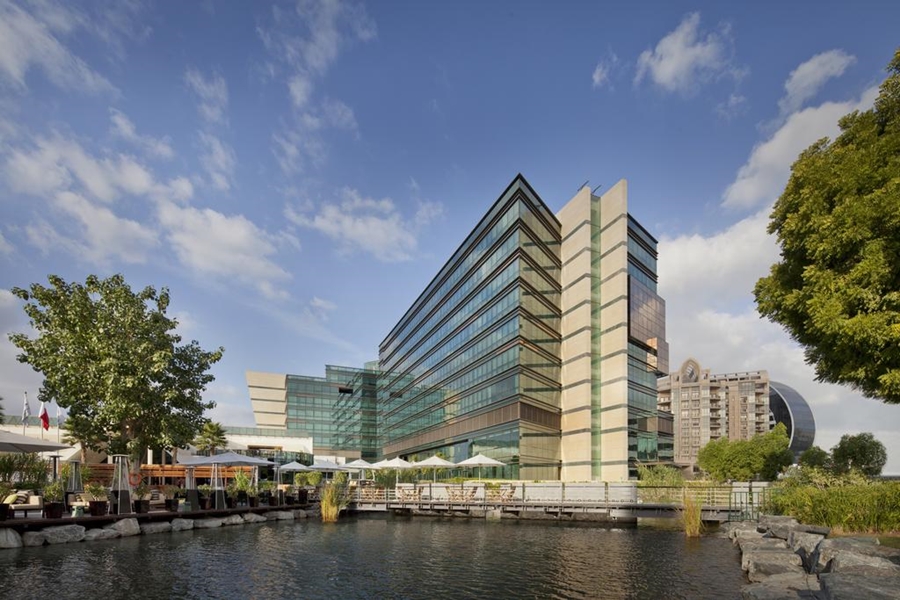 This hotel has friendly staff and serves great breakfast! If you're looking for a luxurious place where you can stay, this place is perfect for your preference. This place has 2 outdoor pools, spa, gym, and 5 marvelous restaurants that can give you the best taste of Dubai. Rooms are air-conditioned and have WiFi installed as well. As one of the perks, you get to access Wild Wadi Waterpark without limits! The hotel's amenities alone are extraordinary, what more if you will try out the other activities they offer?
4. Le Meridien Dubai Hotel & Conference Centre
In this hotel, you will get that celebrity treatment you are yet to experience! The place is located just 2 km away from Deira City. This gives free access to 4 swimming pools, bars, and 18 restaurants. There are indeed plenty of options if you book your room here. The rooms are furnished with modern designs, private bathrooms, and LCD TV. The place is clean and classy combined with lovely staff.
5. Flora Inn Hotel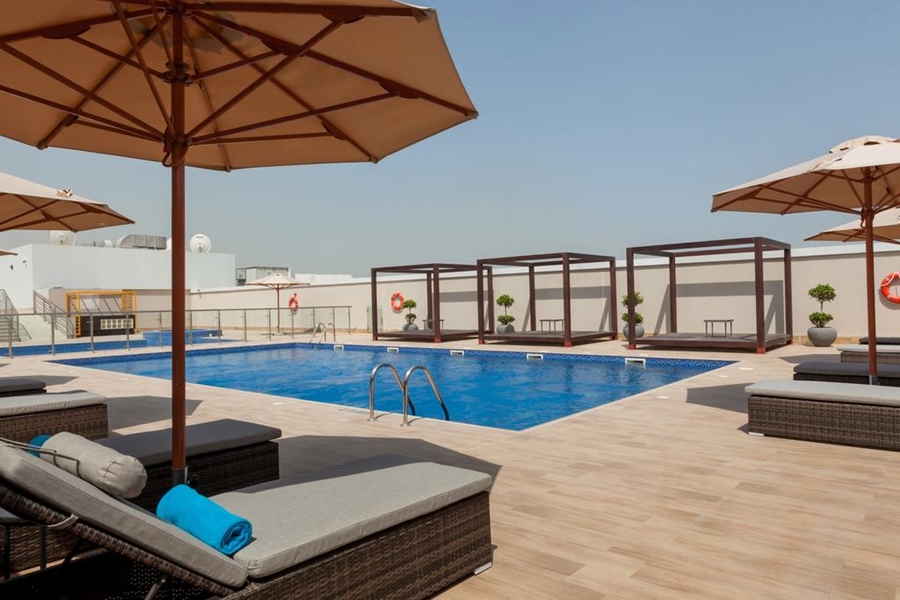 In this hotel, you will get to view the outside world from the inside as their rooms are designed to give you a good sight of the city. If you're from Deira City Centre shopping Mall, it's just a 10-min drive away. This places offers free access to a swimming pool accompanied by a sundeck on the rooftop of building and guests can utilize their free WiFi for additional fun. Free shuttle service is also available from Deira City Centre Shopping Mall, Al Ghurair Boasting, and Festival City Shopping Mall. What a great start if you would be able to use their free transportations!
6. Holiday Inn Express Dubai-Internet City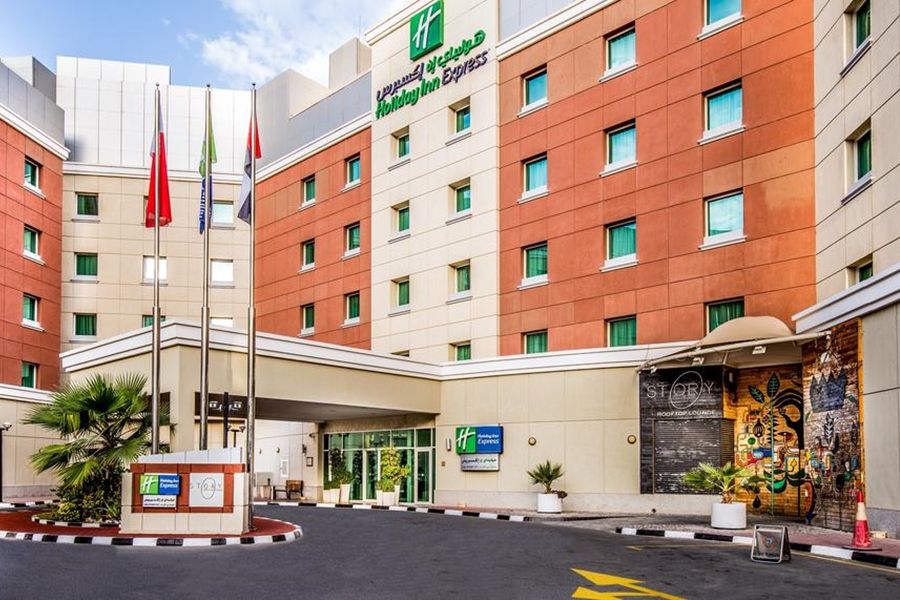 This hotel is situated in Knowledge Village in Dubai and one of the only places that offer free shuttle service to Emirates Mall. They have a gym that you can access any time of the day and kiosks in case you need snacks during your stay. If you want to get the most out of your stay here in Holiday Inn Express, go to their breakfast buffet that is served in the guest room every morning. You ask their staff about the time and the usual menu. The guest rooms are furnished with dark wood and windows that are double-glazed, which are something unique from any other hotels in the area.
7. Millennium Airport Hotel Dubai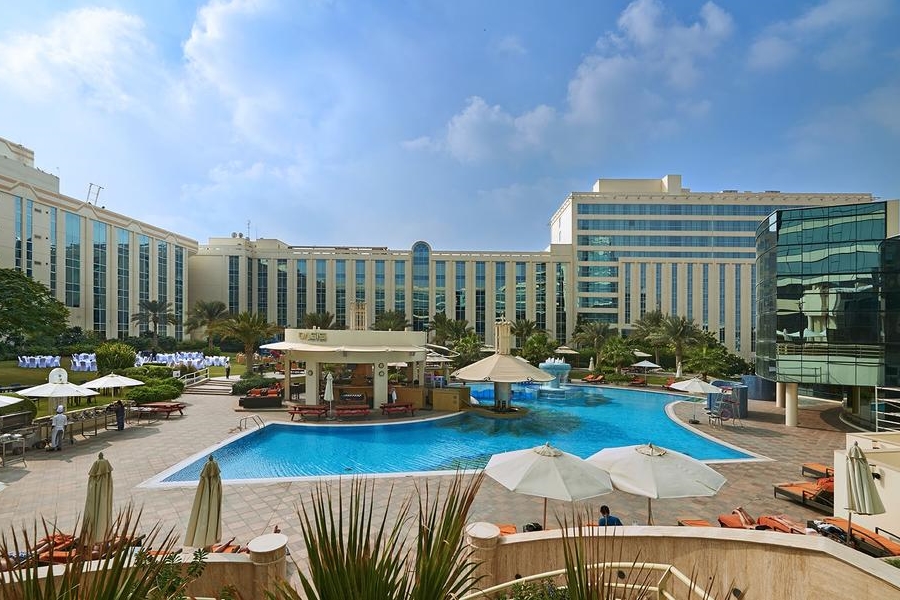 This hotel is actually 2 minutes from Dubai International Airport and considered as a 4-star hotel. This place has a gym, outdoor pool, 3 bars, and 4 restaurants. So, if you are looking for something convenient where you don't have to go far just to eat what you are craving for, you can take a peek at the restaurants' menu. The rooms are designed with warm colors to give you a comfortable stay. Private bathrooms are available for you. You can also utilize their free WiFi access to make your stay more lively and connected.
8. Roda Al Bustan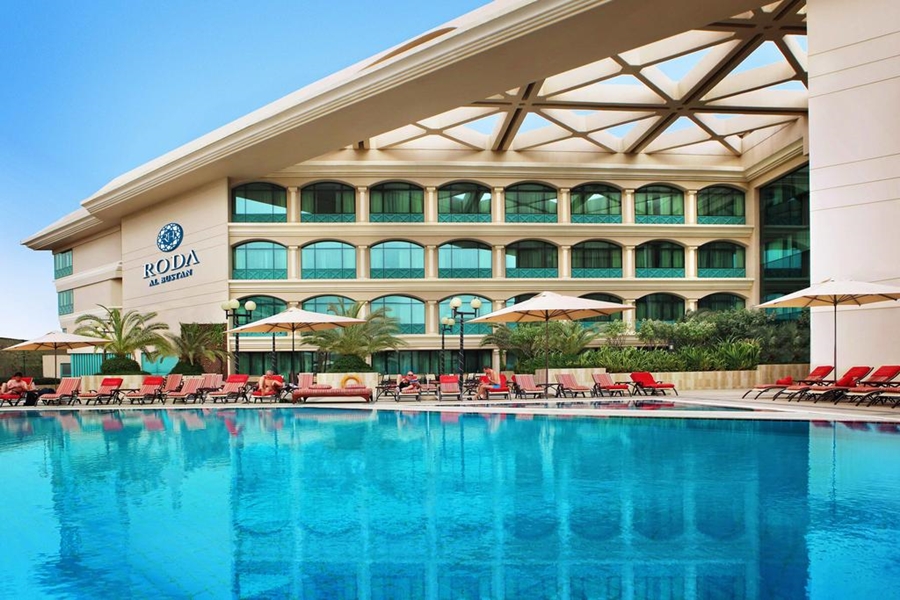 The distance from Dubai International Airport to Roda Al Bustan is just 1 km. How convenient, right? This place is a luxurious hotel with modern designs. You can get a taste of the food offered by 7 restaurants serving variety of dishes. You will surely love the food if you're a food enthusiast! The rooms are great and with TV, work desks, coffee machine, and other accessories you will need during your stay such as toiletries. You can also get a free access to the hotel's swimming pool. Staff is friendly and they have a great reception area.
9. Al Deyafa Hotel Apartments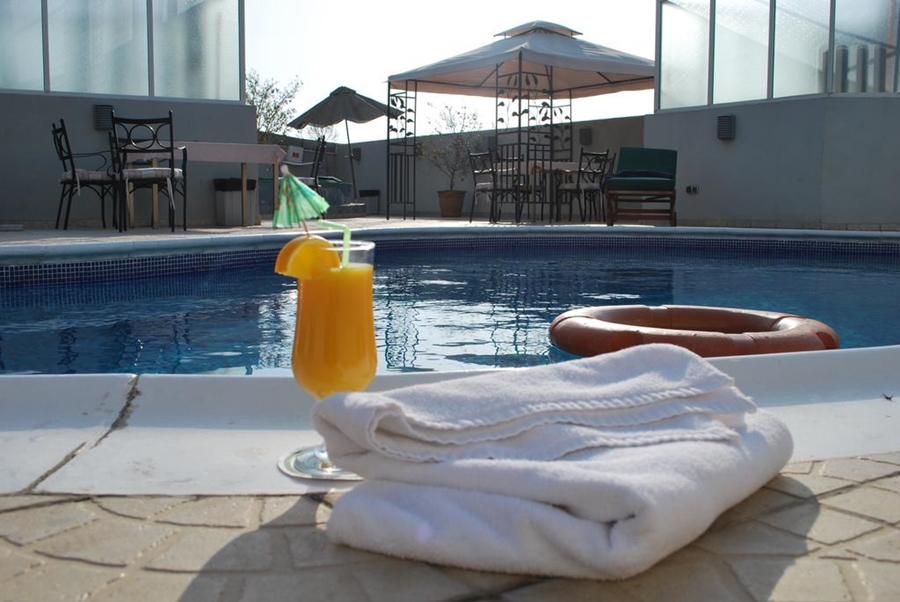 Al Deyafa Hotel is just located in Port Saeed, Deira City Shopping Mall's opposite. This is a very convenient place if you will come from this point. One of the many great amenities of the hotel is that they offer an outdoor pool and a sauna. If you're not in the mood for some cool waters, you can use their sauna room for your heat therapy. The air-conditioned rooms have living, dining, and kitchen areas, which will give you a feel at home experience. You can utilize the appliances installed in each room so to give you a personal experience even if you are a guest. Their reception is open 24 hours so don't worry about dropping by at this hotel past midnight.
10. Pullman Dubai Creek City Centre
This hotel offers excellent services partnered with great choices of food. If you are from Deira City Centre Mall & Metro Station, just fin Pullman Dubai Creek next to it. The hotel has a good view of the city through its open swimming pool installed in the building's rooftop. How great the view is during the night! You can even view the sunset from there. You can also watch live cooking that features international cuisine, just ask the staff about the details.