Fancy an all-inclusive stay in a new beachfront destination — complete with comfortable rooms, world-class restaurants, swimming pools, and a water park? Visit and discover Hotel RIU Dubai (BOOK HERE), a newly-opened hotel located on Deira Islands in Dubai.
Featuring more than 750 rooms, restaurants and bars, swimming pools, a spa, and the Splash Water World water park, Hotel RIU Dubai has everything you could ever need for an unforgettable "staycation." Situated near the Dubai International Airport, it is near popular destinations like the Waterfront Market, Gold Souk, and the iconic Dubai Frame.
Book a Stay at Hotel RIU Dubai Here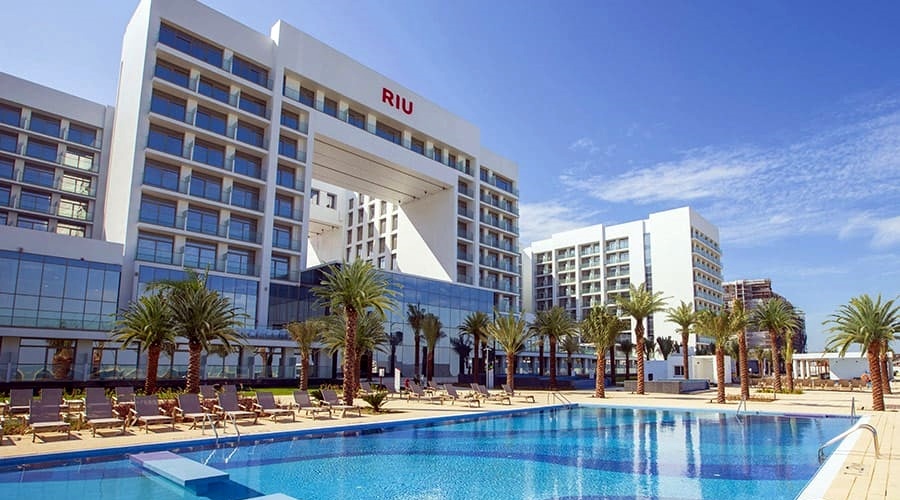 Facilities
Hotel RIU Dubai offers the following facilities:
750+ Rooms
Restaurants and Bars
Swimming Pools
Spa and Sauna
Water Park
Kids Club
Book a Stay at Hotel RIU Dubai Here
Highlights
Guests checking into the hotel can look forward to:
A Comfy Stay. Hotel RIU Dubai has more than 750 rooms, each of which has comfortable beds, air conditioning, free WIFI, satellite TV, minibar, and more. The rooms also feature a balcony or terrace, where guests can marvel at breathtaking views of the sea.
International Dining. Hotel RIU Dubai offers a range of dining options, namely: Al-Andalus, the main restaurant with a terrace; Spices, an Asian restaurant; The Palm and The Moon, which are Italian and Lebanese restaurants along the poolside. There are also several bars, including: The Pearl, a lobby bar; Shamal, a lounge bar with a stage; Spike, a plaza bar; Oasis and Coral, both of which are poolside bars with swim-up bars.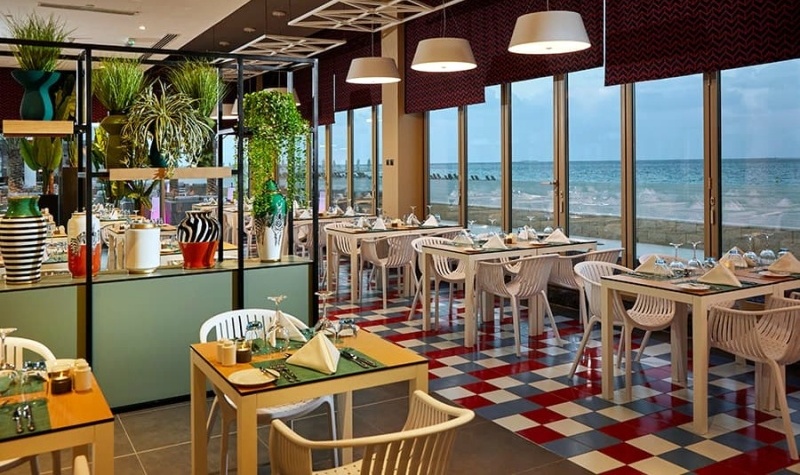 Book a Stay at Hotel RIU Dubai Here
Fun in the Sun. There are three swimming pools, including a kids' pool and another children's pool with water slides. Guests can relax at the free sun loungers and parasols by the pool zone, or have a refreshing drink at the swim-up bars. They can also head to the beach for more fun and exciting water activities!
Non-stop Entertainment. Guests who are at least 1.20 metres/3.9 feet high can enter Splash Water World, a water park featuring different slides. The hotel's entertainment team has also prepared exciting shows and live music, while the RiuLand Club offers lots of activities for the little ones.
Spa and Sauna. The hotel includes a, spa where guests can relax at the sauna or step into the "hydromassage" bathtub. The perfect way to end an exciting and fun-filled day!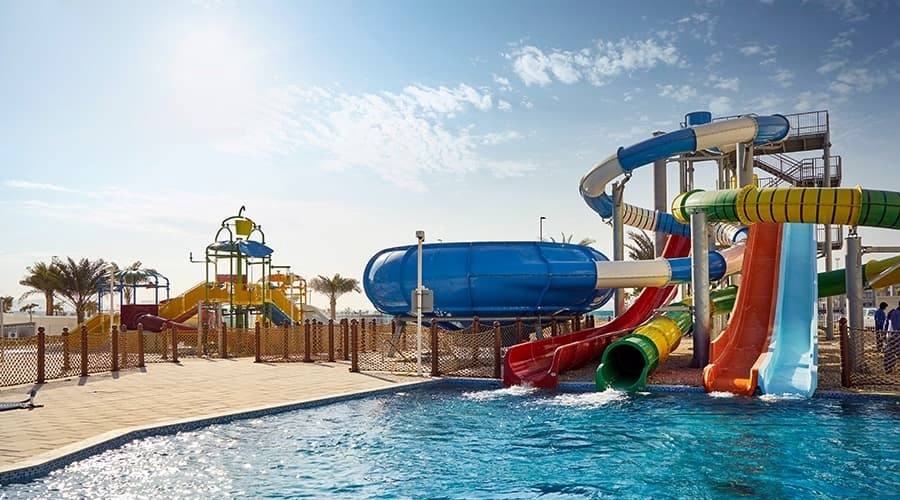 Book a Stay at Hotel RIU Dubai Here
Nearby Attractions
Hotel RIU Dubai provides an all-inclusive stay, although guests can easily head to the following nearby attractions as well:
Waterfront Market
Naif Souk
Dubai Gold Souk
Deira Clocktower
Etihad Museum
Dubai Frame
Dubai Creek Golf and Yacht Club
Al Nahda Pond Park
… and many more!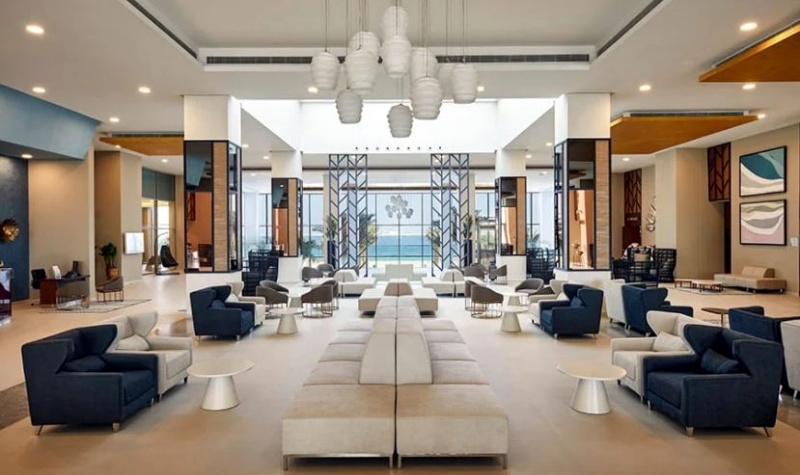 Book a Stay at Hotel RIU Dubai Here
Video – Hotel RIU Dubai
Check out this video featuring the sights and facilities at Hotel RIU Dubai, as shared on the RIU Hotels and Resorts Facebook page:
If you are looking for a new place to spend a fun and relaxing staycation, check into the Hotel RIU Dubai in Deira Islands. For sure, you will have an amazing time and take lots of pictures… just like what anyone would do at all these instagrammable places in the emirate of Dubai!
Contact Information
Hotel: Hotel RIU Dubai – BOOK HERE
Address: Deira Islands, Dubai, UAE
Telephone: +971 4 231 0999
Website: https://www.riu.com/en/hotel/united-arab-emirates/dubai/hotel-riu-dubai/
Facebook: https://www.facebook.com/Riuhoteles
Google Map
Hotel RIU Dubai is located in Deira Islands, along the Dubai coast. It is 11 kilometres away from Dubai International Airport. Here is the hotel's location on Google Maps: