With so many sights to see and things to do, it is not surprising that Dubai is one of the world's most popular tourist destinations. Magnificent architecture, historic landmarks, and beautiful scenery abound in this city, which boasts of numerous "Instagrammable" places!
Whether you're strolling along the streets of Old Dubai, sailing on the Dubai Creek, or hanging out in one of the city's spectacular malls — you're bound to find the perfect spot for a selfie or "groupie" that is definitely worth sharing on your social media page!
Best Instagram Spots in Dubai
Are you looking for the best Instagram spots in Dubai? Here is a list of the places that you shouldn't miss:
1. Burj Khalifa
Standing over 829 metres tall, the Burj Khalifa holds a place in history as the tallest building in the world. Go up to levels 124 and 125, where you can enjoy breathtaking views from At The Top observation decks. A must-visit for every Dubai traveler, the Burj Khalifa offers an unforgettable experience, as this photo clearly shows:
 

View this post on Instagram

 
2. The Dubai Mall
The Dubai Mall is the largest mall in the world, featuring numerous shops, restaurants, entertainment centres, and even an aquarium! But perhaps the most frequently Instagrammed spot here is The Humans Waterfall, which showcases impressive human sculptures making a "plunge." You'll have to see it to believe it! Check out this fantastic image:
 

View this post on Instagram

 
3. The Dubai Fountain
Situated next to The Dubai Mall is the amazing Dubai Fountain, which looks magnificent — day or night! From 6:00 pm to 11:00 pm every evening, the fountain features a 5-minute lights and sounds show at 30-minute intervals. It can get really crowded though, so be sure to pick a good spot and arrive early before the show starts! Here is a glimpse of the famous fountain: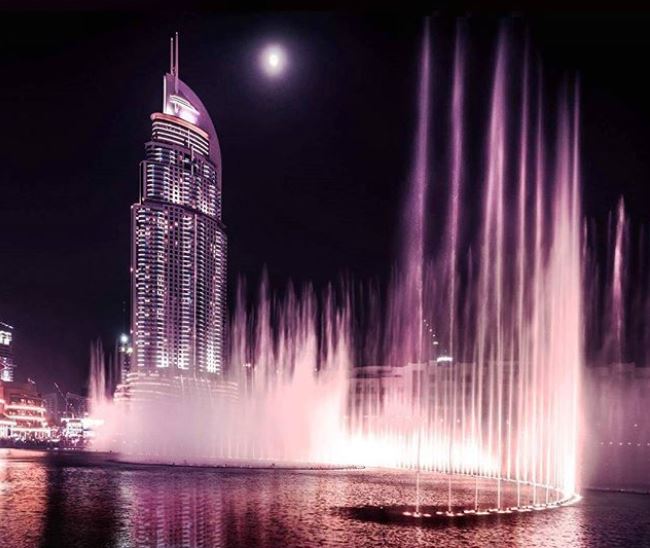 4. Burj Park
Just within walking distance of The Dubai Mall is Burj Park, where you will find The Dandelion Lights sculpture. If you position your camera at just the right angle, you can capture a photo of these gorgeous flowers… with the towering Burj Khalifa as your backdrop! Do you think you could pull off a photo like the one below?
 

View this post on Instagram

 
5. Burj Al Arab
The Burj Al Arab is an iconic landmark featured in almost all Dubai postcards. It holds the distinction of being the only 7-star hotel in the world! But you don't have to check in to take a picture… simply visit Jumeirah Public Beach or Sunset Beach, which are located near the famous hotel. Check out this majestic picture of the Burj Al Arab: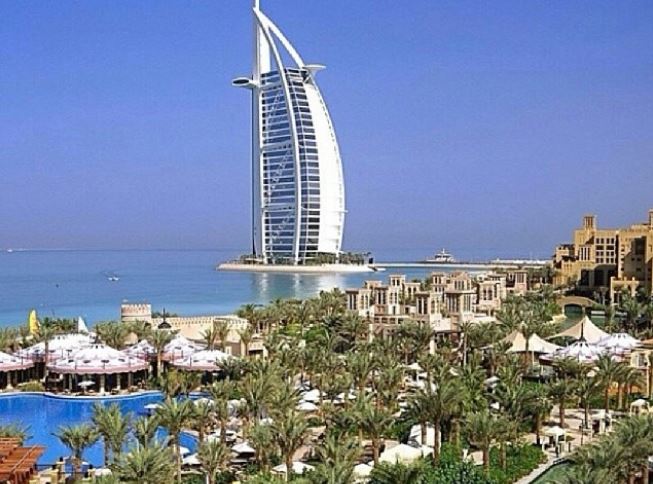 6. Madinat Jumeirah
Situated next to the Burj Al Arab is Madinat Jumeirah, a luxury resort comprised of hotels, restaurants, and shops — designed after the traditional style of buildings common in the emirates long ago. As the image below shows, the place is built around a meandering canal: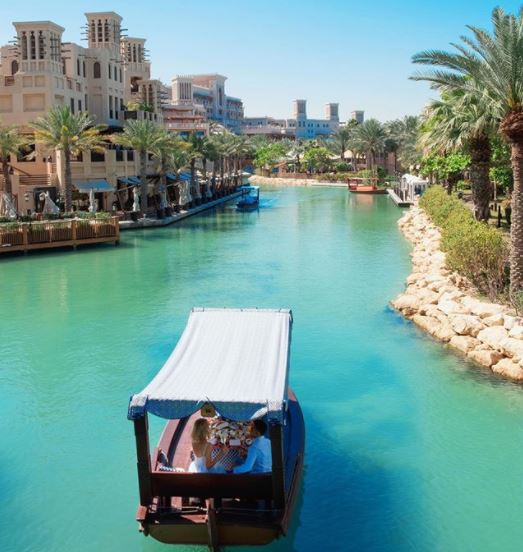 7. Jumeirah Beach
Jumeirah Beach, which is often called "JBR" (or Jumeirah Beach Residences) is a lovely community in Dubai. Aside from the public beach, there are cafes, restaurants, and shops in the area. Here is a typical scene at Jumeirah Beach:
 

View this post on Instagram

 
8. Bluewaters Island
Just a few minutes away from Jumeirah Beach is Bluewaters Island, which features the towering Ain Dubai (Dubai Eye), the tallest observation wheel in the world. The place is also filled with hotels, restaurants, and shops. Check out this cool photo of Ain Dubai: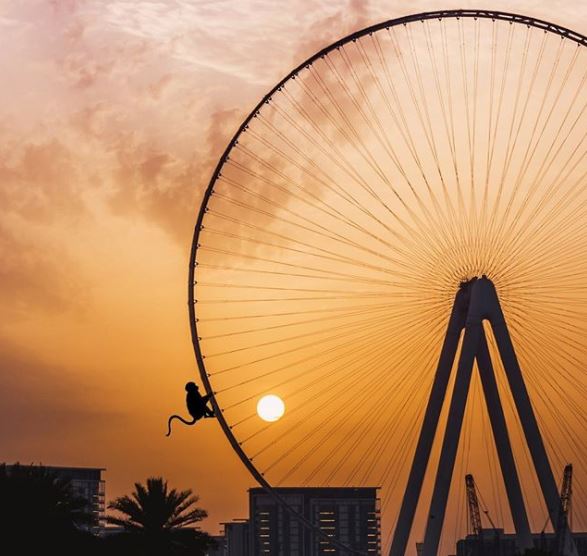 9. Dubai Marina
Also near Jumeirah Beach is the Dubai Marina, which features magnificent skyscrapers, residences, and shops — situated along a gorgeous river that flows out into the sea. You can just imagine how amazing this place looks, as shows in this beautiful image:
 

View this post on Instagram

 
10. Atlantis, The Palm
Atlantis, The Palm is a popular hotel in Dubai. Fortunately, you don't have to check in to enjoy it! The place features the popular Lost Chambers Aquarium and Aquaventure Waterpark, along with plenty of shops, cafes, and restaurants. Below is a picture of Atlantis, The Palm:
 

View this post on Instagram

 
11. The Pointe
As the name implies, The Pointe is located right on the tip of Palm Jumeirah. Be sure to visit the many shops and restaurants, or simply hang out at the beach — where you can catch a glimpse of the magnificent Atlantis, The Palm, and of course, the spectacular The Palm Fountain. Here is a glimpse of this popular waterfront destination:
12. Dubai Parks and Resorts
Dubai Parks and Resorts is comprised of not just one but several theme parks, including: Bollywood Parks, Legoland, Motiongate, and Riverlands. Each theme park features rides, attractions, and of course — plenty of Instagrammable spots like the one below:
13. Dubai Design District
Without a doubt, the Dubai Design District, often called d3, is one of the most "creative" spots in the emirate. Here, local as well as international artists often come together to create the most unique and amazing exhibits. Check out this photo taken at d3: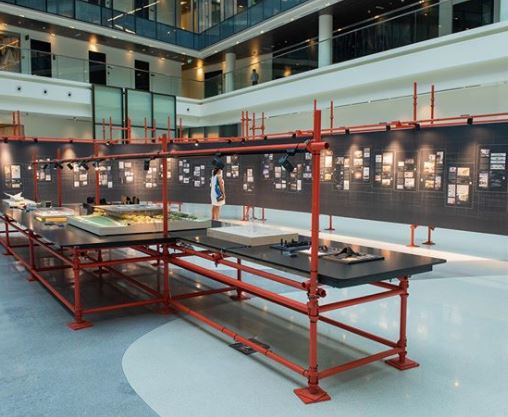 Beautiful Places for Photography in Dubai
Are you excited to see more exciting and Instagram-worthy places in Dubai? Keep on reading to see more:
14. Dubai Creek
Have you ever taken an abra (traditional boat) to sail along the historic Dubai Creek? If not, then now is the time to do so! As the image below shows, a boat ride on the Creek offers plenty of Instagrammable moments!
 

View this post on Instagram

 
15. Al Seef
Situated near the Dubai Creek, Al Seef is a lovely area that includes lots of restaurants, shops, heritage structures, and a waterfront promenade. If you prefer rustic, "old world" charm to modern architecture, don't hesitate to pay a visit to Al Seef! Here is a beautiful picture of the place:
 

View this post on Instagram

 
16. Dubai Frame
Situated in Zabeel Park, right between Old Dubai and Downtown Dubai, is The Dubai Frame. You heard that right! It is a golden, frame-shaped tower that is one of the most photographed structures in Dubai. In case you're wondering, there's a museum at the very top, so don't forget to check it out! As the photo below shows, the Dubai Frame is a must-visit for everyone!
 

View this post on Instagram

 
17. Dubai Miracle Garden
A trip to Dubai would not be complete without a visit to the Dubai Miracle Garden. Featuring lots and lots of flowers arranged in unique and eye-catching sculptures, this is the perfect place for taking pictures, just like the one below: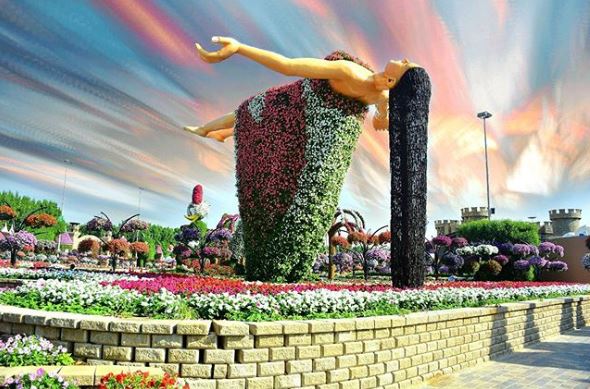 18. La Mer
La Mer is an immensely popular waterfront destination in Dubai, consisting of restaurants, cafes, shops, beaches, and water slides. In fact, there are over 130 restaurants here, all of which are bound to satisfy the "foodie" in you! Here is a glimpse of La Mer:
 

View this post on Instagram

 
19. Al Qudra Lakes
Fancy a trip to one of Dubai's most stunning nature destinations? Pay a visit to Al Qudra Lakes, which is undoubtedly on of the most romantic places ever! What better way to spend time with your special someone than by looking at this view?
 

View this post on Instagram

 
20. Dubai Desert
Before becoming the ultra modern city it is today, Dubai was mostly vast fields of desert! These days, there are many places where you can go on a desert safari. You can go camel-riding, explore the sand dunes, and enjoy a Bedouin-style dinner and music under the stars. Check out the following desert scene:
 

View this post on Instagram

 
21. Dubai Global Village
The Dubai Global Village is literally a place where you can "see the world." Featuring over 70 countries in spectacular buildings or pavilions, it showcases a wide variety of food, traditional costumes, products, and cultures… all in one place! Here is a beautiful photo of the Dubai Global Village: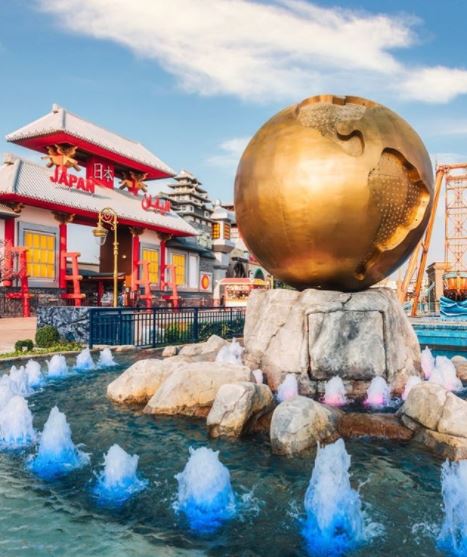 22. Dubai Old Souk
A "souk" is a traditional market where you can find unique fabrics, jewellery, perfumes, spices, and all sorts of souvenir items. One of the most popular souks in Dubai is the Old Souk, as featured in this image:
 

View this post on Instagram

 
23. Jumeirah Mosque
Situated next to Jumeirah Beach is Jumeirah Mosque, which happens to be the only mosque in Dubai that non-Muslims can visit. Here, you can learn more about Islamic customs, traditions, and practices. Take a look at this architectural wonder, as shown in this photo:
 

View this post on Instagram

 
24. Al Bastakiya District
The Al Fahidi Historic District, more popularly known as Al Bastakiya used to be the residence of date farmers, fishermen, and herders long ago. It features some of Dubai's oldest buildings, with some going back to the 1780s! Notably, the district also includes Al Fahidi Fort, the Dubai Museum, and the Sheikh Mohammed Centre for Cultural Understanding, among other heritage sites. Check out this picture of Al Bastakiya District:
 

View this post on Instagram

 
25. City Walk
City Walk is a mixed-purpose development brought to us by Meraas, one of the leading developers in the region. Here, you will find eye-catching wall art, most of which are likely to find their way into your social media page, just like this image:
 

View this post on Instagram

 
26. The Museum of the Future
The much-awaited Museum of the Future is a fantastic spot for a picture, as shown below. Situated along Sheik Zayed Road, this amazing piece of architecture most likely looks amazing inside, as well as outside!
 

View this post on Instagram

 
As you can see, there is never a dull moment in Dubai, and you will find plenty of Instagrammable sports almost everywhere in the emirate! We hope that the above list would inspire you to visit these places, not only to take pictures but also to discover, explore, and enjoy everything that Dubai has to offer!
READ NEXT: 15 Best Things to do in Dubai with Kids