If you are looking for the ultimate family adventure in the city of Dubai, make sure to visit the Aquaventure Waterpark. Located at the Atlantis The Palm Hotel, this playground is a scintillating, famous and one-of-a-kind attraction that can only be rivaled by the Wild Wadi, which is arguably the most popular theme park in the Middle East.
Ranked as one of the top waterparks in the world, this jungle gym boasts a plethora of rides and attractions that will surely amuse you in many ways. Whether you are in the mood for a thrilling water ride or a pleasurable swim on a pristine beach, there is something for you and your family to enjoy in this venue.
Slides in Aquaventure Dubai in Atlantis, The Palm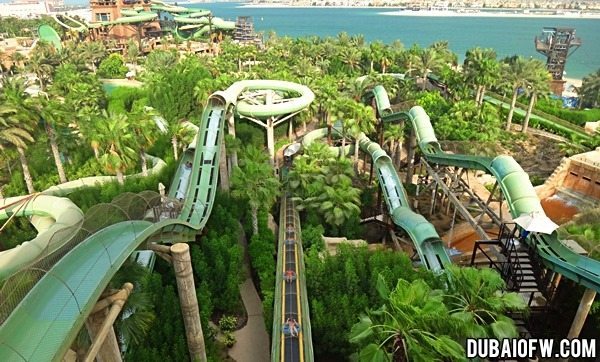 water slides fun in the UAE
Location: Crescent Road, Atlantis, Dubai, UAE
Known as one of the city's most beloved tourist draws, the Aquaventure Waterpark is an intriguing and intoxicating playground that offers loads of quality family entertainment. As a visitor in this convivial place, you get to embark on a fun-filled adventure that involves a series of heart-pumping rides and activities. As one of the city's finest recreation areas, this theme park is packed with amazing attractions that will keep you occupied and entertained for the entire day.
Ziggurat
For a heavy dose of fun and adventure in this playground, try the Ziggurat, the venue's coolest and most exciting ride. With a lofty 90-feet drop, the Ziggurat will definitely test your courage as well as quench your thirst for spine-tingling adventures. After the breathtaking drop, you will be propelling through a transparent tunnel that allows you to catch a glimpse of sharks and mantra rays.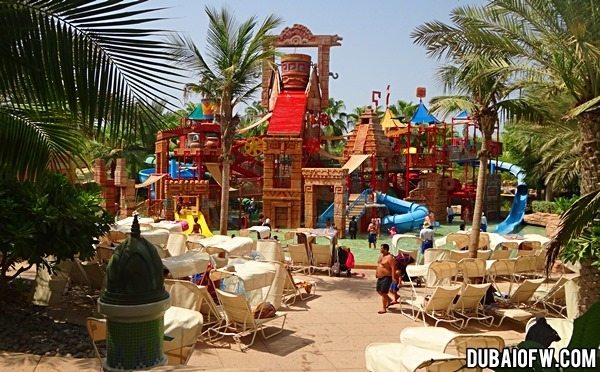 safe family fun
Tower of Poseidon
The Tower of Poseidon is the newest addition to this wonderful Emirati playground. Yet, amazingly, it has been considered by many thrill seekers and tourists as city's best and most thrilling amusement ride. In this ride, you get to enjoy an electrifying zip-line ride that will take you to a string of waterslides, tunnels and towers, making it the longest zip-line circuit in the Middle East.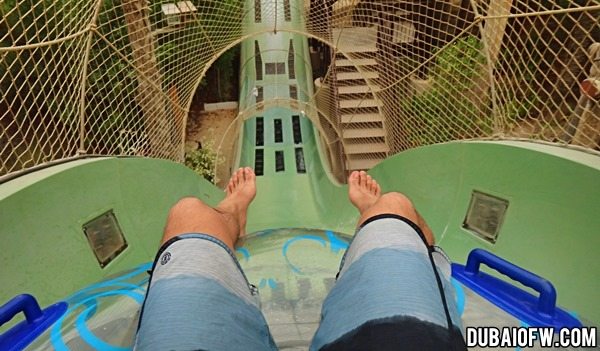 water tubing in Dubai
Sea Animal Adventures
The Aquaventure Waterpark has a couple of adventures that will get you up close and personal with its charming marine animals. With the Shark Safari, you get to walk alongside the colorful fish, rays, and sharks on their water tank, using a specialized helmet. The Cownose Ray Feeding, on the other hand, lets you feed their fascinating cownose rays. In addition, this adventure includes savvy and experienced aquarists that will share some interesting information about these creatures.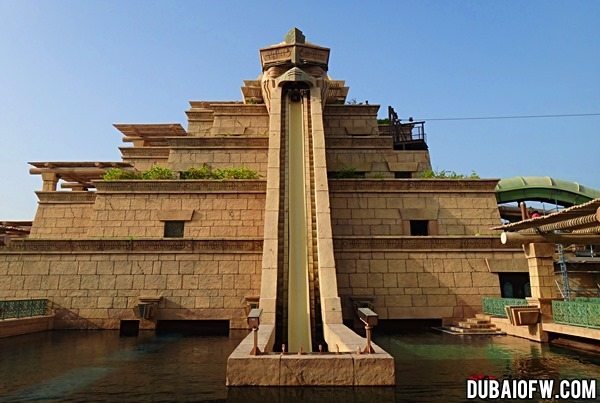 Leap of Faith scary slide
These are just three of the numerous attractions available in this site. To get a taste of the other dazzling offerings of this recreation area, simply visit the Aquaventure Waterpark.