The changes that the government of Dubai brought in has created a lot of space for the private sector firms to flourish and thereby enabled a lot of expats to acquire high paying jobs. However, the journey to reaching out to a dream job at a favorable place like Dubai is not that easy and it can even be the arduous one if one doesn't opt for a proper way. Here's a guide for all the job aspirants and switchers who are looking out for job in the honorably regarded 'City of Opportunity', Dubai.
Dubai: The 'City of Opportunity'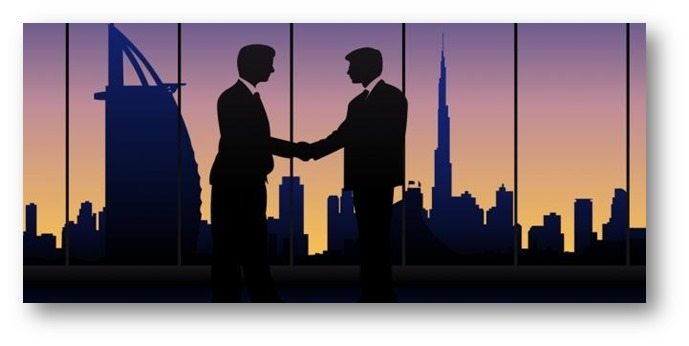 A Globally acclaimed Auditor and Services Network company, Pricewaterhouse Coopers, recently listed Dubai on 16th rank in its 'Cities of Opportunity report'.
As per a report commissioned in the last quarter of 2013, by an organization that tracks movement of people worldwide, Migration Policy Institute, UAE has reported to have the fifth largest international migrant populace in the world with 7.8 million migrants (out of a total population of 9.2 million). The approximate estimates were initially done by the United Nations (UN).
But a first-timer in Dubai, who can be both; a job aspirant or an experienced job switcher, may face challenges to find a job in a new city. Here's a guide for the expats who can stay peacefully here and search for a job, here in Dubai.
Expat Movement in Dubai: A Snapshot
It was way back in 1971 that the UAE government introduced a temporary guest worker program, Kafala Sponsorship system, which allows companies and nationals to hire and accommodate migrants from different parts of the world. The policy has also paved way for a smooth expat movement in the country.
Dubai is flocked mostly by Asian, European and sometimes African immigrants, who come here for job search and settle down. The scene looks quite favorable with high expat movement percentage, flourishing job market and economic boom; but how to search a job?
An expat who has no knowledge about Dubai has arrived in here; now what next? Here's a guide to ease out the job search worries:
Job Search: Combat the Worries Now!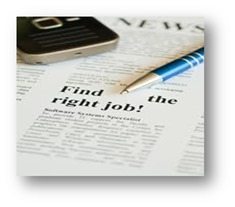 Getting lured by a fiery job market and applying for job is not enough. An expat who is new to Dubai may land into a perplexing situation as to what to do next.
The first-timer expat populace that is looking out for job can be divided into two categories; a fresh graduate looking out for job and the other lot comprises an experienced professional desiring to grab a job in Dubai.
There are few tips that both the troops can follow and can make their job search, a strategized one.
1. Target the Right Business
An expat, fresher or experienced, can't throw darts aimlessly and send CVs vaguely to one and all. It is important for the job seeker to be realistic about his/her capabilities and skills. Moreover, the seekers should know in which sector they can actually put their experience and skills aptly. A better research is always a good deal.
2. Make Use of Trade Press
The Dubai Trade Press is knowledge source for millions of people round the globe. The organization has a web portal that offers information on UAE business scenario, economic ups and downs and news pertaining to trade and logistics. Through this portal, an expat job seeker can know the latest scenario in different industrial sectors and job market of Dubai.
3. Job Portals Are the Rescue Guards
There are a number of job sites that an expat; whether an aspirant or experienced can access for searching a job in the desired functional area and domain. Some of the job sites that can fetch a expat job onlooker, a good paying job in Dubai are Dubizzle, Naukrigulf, to name a few. Linkedin can also be used to search for an apt role.
4. Internet's the Way!
Apart from visiting the sites mentioned above, it is important to match steps with changing technology. An expat who is a first-timer job seeker in Dubai can make use of social media sites like Linkedin and network amongst established professionals. The platform is apt for multiplying the contacts and thereby receiving support to land a dream job.
5. Get in Touch With Friends & Acquaintances
Maintaining relations with near ones can be of great help sometimes. A job seeker may look out for help from any of the acquaintances and can reap benefits from internal referrals in the latter's firm. An expat's resume may have reached a hiring manager's desk but a referral puts it on an express lane.
6. The Recruitment Bodies
Some of the recruitment agencies based out in Dubai are, NADIA, BAC Middle East, Charterhouse, to name a few. A job seeker can simply create a login and register profiles. Moreover, he may also get timely calls in case any relevant job opening comes up.
Last Words: Before We Go!
An expat who is a first-time visitor in Dubai can make use of the ideas mentioned above and can make the job search smoother and eased out. It doesn't matter whether the expat is professional or a fresh graduate; job search in a new country will always be difficult as there is cultural shock, new environment and unknown employment laws.
———————————————-
Author Bio

Vineeta Tiwari is a professional writer and blogger, who follows and writes about global economy and different employment markets. She has been making use of her writing skills to carve a niche for herself in the communication domain for quite some time now. Follow her on twitter @vinita1204