If you are planning to search for a job in Dubai, it is important that you should have a goal in mind. You have to be efficient when you choose this job finding strategy, though, since your time in Dubai is limited, depending on your visa. In this article, a Filipina vlogger in the UAE shares her tips to easily find a job in the country.
Are you in Dubai right now and would like to find a jobbut you don't know how to start? If so, then this article is for you.
Disclaimer: The information posted here is based on the experience shared by the vlogger. Any of these information may change without prior notice. As this is a perspective and thoughts from one person only, please let this post serve as a guide.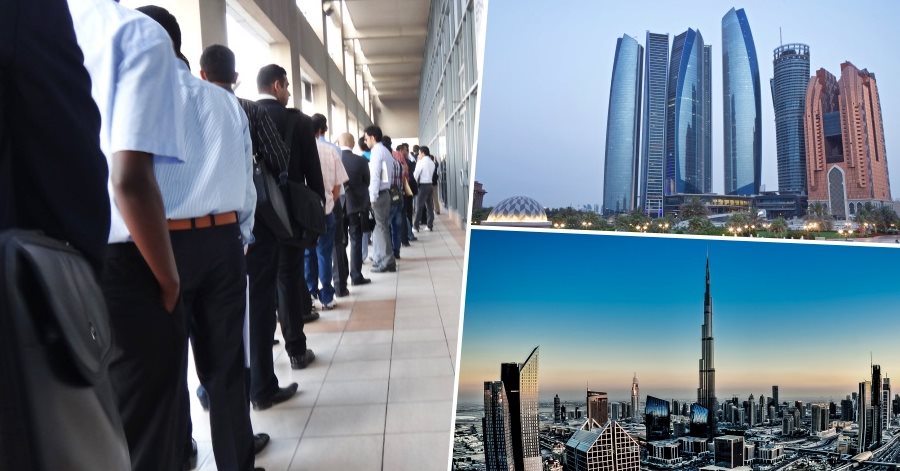 5 Tips: How to Easily Get a Job in Dubai or Abu Dhabi
So how can you find a job in Dubai with a tourist or visit visa? Today we will look into a video from an OFW YouTube channel named Pinay Abroad Vlogs. The YouTuber shares tips on how to easily find a job in UAE, particularly in Dubai or Abu Dhabi.
Insert disclaimer here
1. Check the Ramadan schedule
The first tip that Pinay Abroad Vlogs shared is all about knowing the schedule of the start of the holy month of Ramadan. Here's why:
Office hours are lessened, from 9 hours per day, to 6 hours. That's 3 hours less per day of opportunities to walk in and apply for a job. Offices close early.
Several managers or bosses are on vacation mode or leave the office early. Some have no energy because of fasting, and they typically don't hire during the month since there are less office hours, which means less workforce is required.
The holy month of Ramadan falls during the Summer, and its too hot. It's hard to go out in the streets going from building to building sending CVs to companies or offices under the scorching heat of the sun.
October or November are better months to apply due to better climate. During these months, the climate is colder, unlike during the month of Ramadan, which usually falls on April and May.
That's not to say you can't try. But, in terms of the weather, the average person can only walk around for 2 hours in the morning and an additional 2 in the afternoon during the summer months.
2. Prepare a comprehensive CV and cover letter
When applying for a job these days, the common requirements are a CV and a cover letter. The following are some tips on how to prepare such documents.
In the cover letter, introduce yourself, highlight your skills, and say what you can contribute to the company if they hire you.
When applying for different positions, send unique CVs for each.
If you're applying for an admin staff, sales, and customer service position in the same company, don't give out an identical CV for each. Make each CV unique and appropriate for the job position.
3. Don't rely on online applications
When you visit the website of a company you want to apply in, they usually put contact information on their HR web page. Pinay Abroad Vlogs suggests not to rely on these emails and walk in instead.
Basically, you've spent a significant amount of money going to Dubai, so you have to do all means possible to send your applications to as many companies as you can.
Here's a tip: go to the reception in an office, and write down the office numbers listed there.
Go to each office and bring your CV, even if they're not hiring. Just tell them, at least they have your file in case they need to hire someone in the future.
4. Join Facebook groups
One way to spot job openings is to join job groups on Facebook. You can search "UAE Jobs" or "Dubai jobs" on Facebook.
From the search results, choose the job groups that have lots of likes and members.
Sometimes, HR staff and managers of some companies actually really post in these groups for hiring openings.
5. Apply in several job sites.
To increase your chances of finding a job opportunity, apply in as many jobsites as you can. Some of the most popular jobsites include Linkedin, Dubizzle, and more.
Go to Facebook and look up "top 10 job sites in UAE," or "top 10 job sites in Dubai." Make sure you're applying to legit job sites only; those that are popular and reputable, and recommended by your peers.
That's it. These are the tips shared to us by Pinay Abroad Vlogs. Hopefully, these tips will help you land your dream job in Dubai.