Heralded as the eighth wonder of the world by the Emiratis, the Palm Jumeirah Island is a magical and awe-inspiring attraction nestled on the beautiful coastline of Dubai. An iconic man-made marvel, this one-of-a-kind haven is designed in the form of a palm tree, and is part of Dubai's megaproject, the Palm Islands.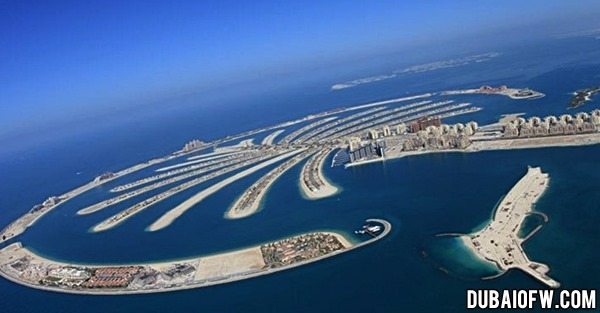 Jumeirah's Palm Island
artificial land
Dubai's Palm Jumeirah Island
Often touted as one of the world's most amazing man-made islands, this groundbreaking Emirati project is made up of a crown that has over a dozen of fronds, and a trunk. Furthermore, it is surrounded by a crescent-shaped island with a gorgeous 6.8-mile breakwater. As a tourist in Dubai, a stop to this charming and unique sanctuary is something you definitely cannot afford to miss during your trip.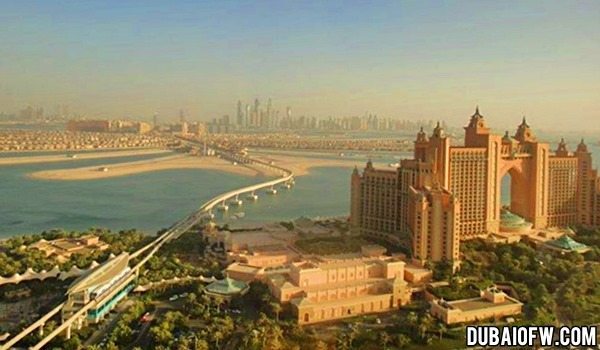 Atlantis, The Palm Resort aerial view
A splendid human creation
Developed and designed by the renowned HHCP architects, the Palm Jumeirah Island is truly a great feat of engineering, and a brilliant work of art. By far, no other major project in the entire metropolis is as ambitious and complex as this one. As a matter of fact, it is one of the few human creations on the face of the earth that can be seen from outer space.
Luxurious properties with tons of amenities
As a real-estate project, this tourist haven serves as a home to a cluster of properties, such as apartment complexes and luxurious villas. What's more, it boasts several world-class resorts and upscale hotels, including Waldorf Astoria, The Residences, One & Only The Palm, Oceana, Royal Club, Rixos The Palm Dubai, Kempinski Hotel & Residences, and a whole lot more. For foodies and shoppers, this attraction features a dazzling collection of retail outlets and restaurants.
helicopter ride above the Palm
Things to do
From sightseeing to jogging, there are a lot of things you can do in this paradisiacal place. Not to mention, this haven has a handful of attractions to offer to all its visitors and tourists. The Aquaventure Waterpark, for instance, is a popular family park teeming with waterslides and other heart-pumping rides. Another amazing tourist draw in this haven is the Dolphin Bay, a sophisticated dolphin habitat that allows you to swim with friendly and charming dolphins of UAE.
Sky Dive Dubai!
A visit to this attraction may not be the first thing that comes to mind when planning a trip to the city of Dubai. But now that you have read an essential piece of information about the Palm Jumeirah Island, you should make it a point to drop by this fine and breathtaking man-made wonder. After all, it is one of the world's finest and most stunning artificial islands.