One of the most fascinating and exciting sightseeing trips can do in the city of Dubai is to take a breathtaking Hot Air Balloon Adventure. Like an Arabian magic carpet ride, this spine-tingling one-of-a-kind flight will take you 3,000 feet above the ground, to give you a glimpse of the spellbinding and stunning landscapes of UAE.
What's more, this balloon ride lets you enjoy a spectacular view of the Dubai desert, making your aerial voyage more pleasurable and relaxing.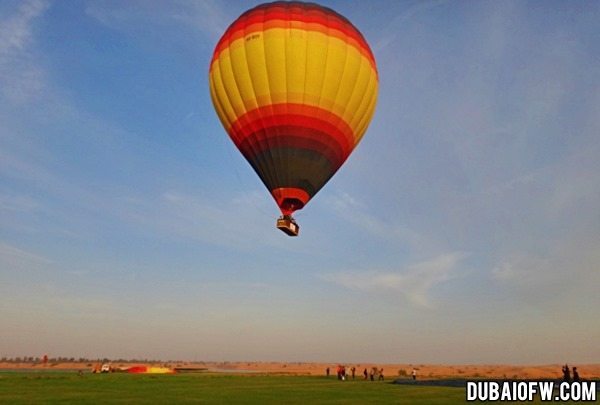 up, up, and away
Location: Dubai Desert Aerial Tour, Dubai 76888, UAE
What to expect from the Voyage
Waking up early is an absolute must, to enjoy this lovely tourist offering from this Arabian destination. From your hotel in Dubai, a minibus will pick you up, to take you to the Dubai Desert Conservation Reservation, which is approximately thirty minutes away from the heart of the city. You will be dropping by the Margham's launch field, so you can lay your eyes on your bright and kaleidoscopic balloon being inflated.
Before your Hot Air Balloon Adventure in Dubai starts, your captain will be hosting a short discussion, to make sure that everyone is aware of all the safety procedures. Likewise, the captain will be telling you about the surroundings, and what you can expect to see. Once you have finished listening to the captain's safety briefing, you may step inside the basket of your balloon. By the way, every balloon basket is capable of holding of twenty four people, including the captain. You can enjoy the legendary views of this voyage in a comfortable fashion, as there is plenty of room in the balloon's basket.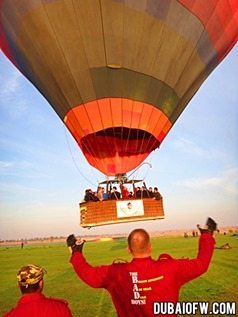 When the sun rises on the horizon, your balloon's gas burners will be ignited, and this magical ride comes to life. Soon you will be rising into the beautiful blue desert sky, and floating above 3,000 feet above the desert.
As you float above, you will be able to feel the cool dawn breeze, witness a majestic sunrise with Hajjar Mountains as the backdrop, as well as see the desert from a completely different perspective. In this Arabian voyage, you get to feast your eyes on the country's rare fauna and flora, awe-inspiring desert blue skies, green emerald oases, camels (on rare occasions) and glimmering sand dunes.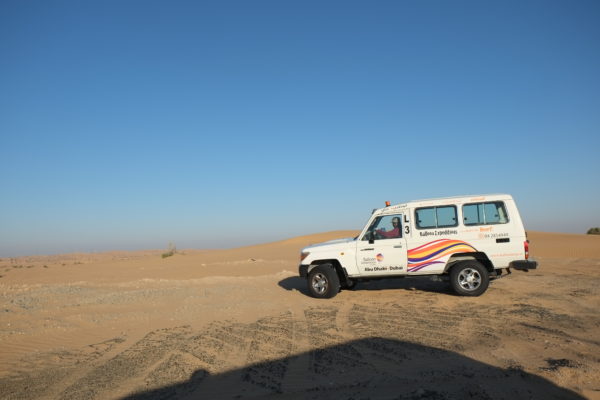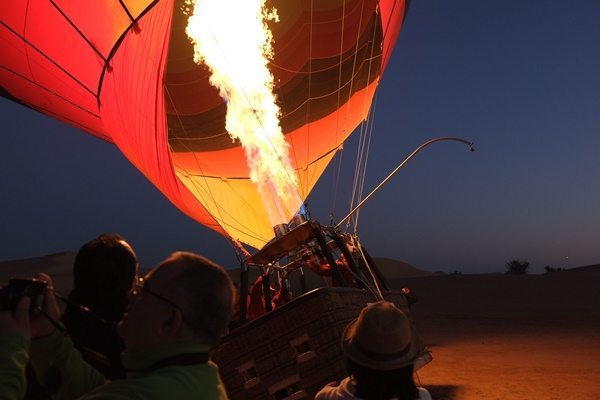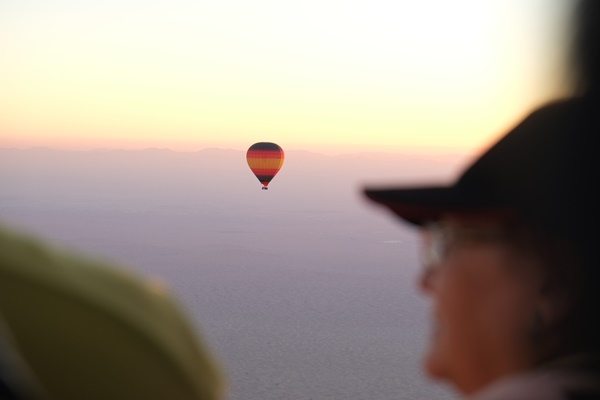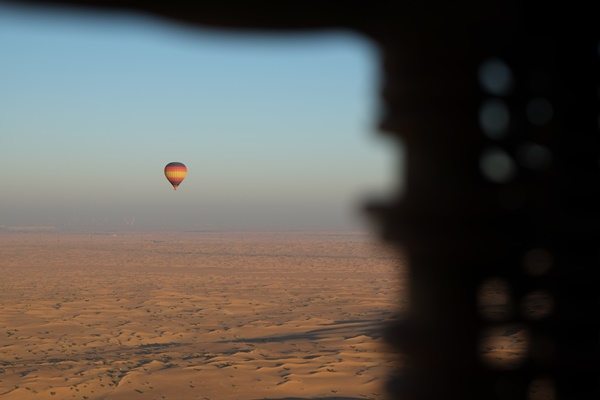 The Hot Air Balloon Adventure in Dubai, for the most part, lasts an hour or more. Every experience in this aerial trip is unique with the landing location and flight route completely dependent on the direction and strength of the wind. To cap off this zestful journey, you will be receiving a cool drink and a flight certificate, as you soon as you hit the launch center.