Earlier this year, The Dubai Mall showcased a 155-million-year-old dinosaur at the Grand Atrium and it has become a big hype since nobody would ever think of having a real structure of dinosaur skeleton inside a mall. But Dubai has a way of proving the crazy as possible.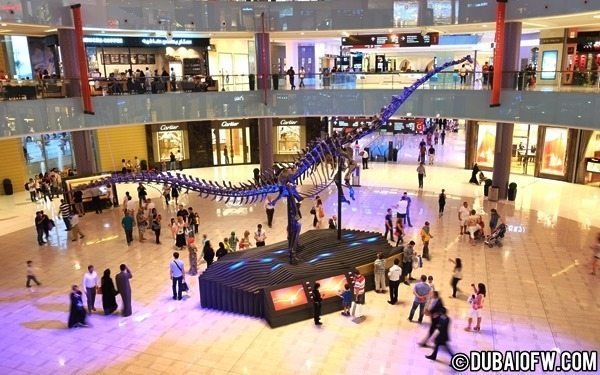 Dinosaur in the UAE
DubaiDino – Only in Dubai and in Full Public View
"DubaiDino" is the name given to the dinosaur through a contest that was held recently. It is the winning entry to a competition asking shoppers to come up with a name for the skeleton dinosaur. A Saudi woman won the said contest. Check out the rest of the details here: Saudi woman Names Dinosaur in Dubai Mall – Khaleej Times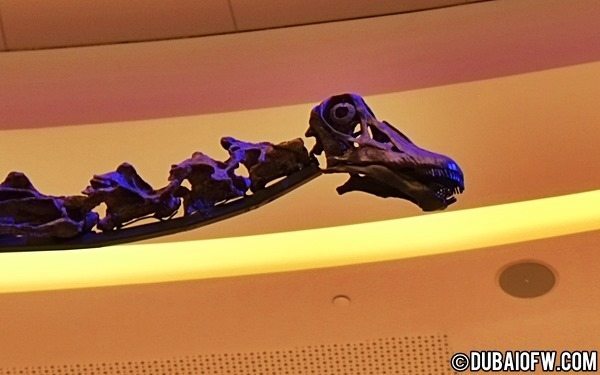 close-up view of the long-neck
This was discovered in 2008 at the Dana Quarry in Wyoming, USA, and the skeletons were transported from the USA via air-freight. This is a unique exhibit because nearly all bones completing the skeleton are intact. The tail bones were found broken, either ferociously bitten by a prey, or through trauma from a tail fight.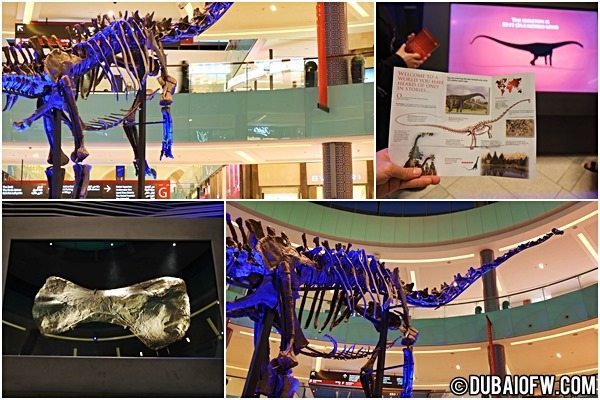 they're real folks!
What Type of Dinosaur is the Dubai Dino?
Named as Amphicoelias brontodiplodocus, this dinosaur is as heavy as five elephants. This long-neck is also a vegetarian dinosaur.
Staff experts are readily available when you take a visit to the mall. They will provide you with sufficient information about its origin and other trivia about it. We tried asking how much the price was to purchase the dinosaur but we didn't get any response. :p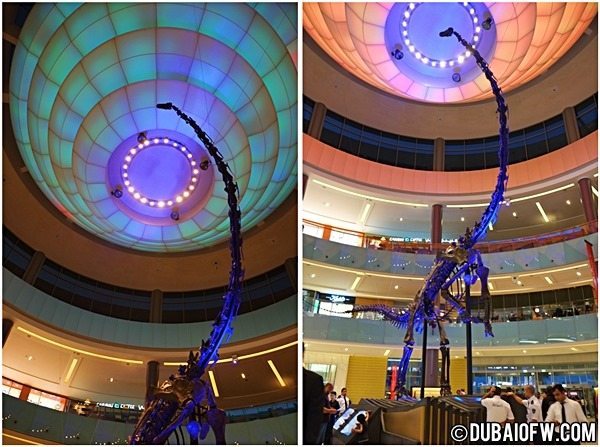 towering height
FREE Exhibit at the Grand Atrium
What's great about this is that the exhibit is free and one only needs to head to the Grand Atrium of the Dubai Mall. Take note that this is a permanent fixture already so you don't have to worry about not being able to reach the display as it's available for viewing all year round!
Aside from checking out the Burj Khalifa, you can do some sight-seeing inside and check out DubaiDino!
How to Get There
Location: Grand Atrium section in The Dubai Mall
Metro Station: Red Line and stop at Burj Khalifa/Dubai Mall station