Situated next to the iconic Burj Khalifa, along Sheikh Zayed Road in Downtown Dubai, is the most visited shopping and entertainment destination in the country… The Dubai Mall!
ALSO READ: Chinatown Dubai Mall: What to Expect
Every year, over 80 million visitors enter The Dubai Mall, which offers world-class shopping, dining, entertainment, and leisure attractions. Keep on reading to know more about this destination!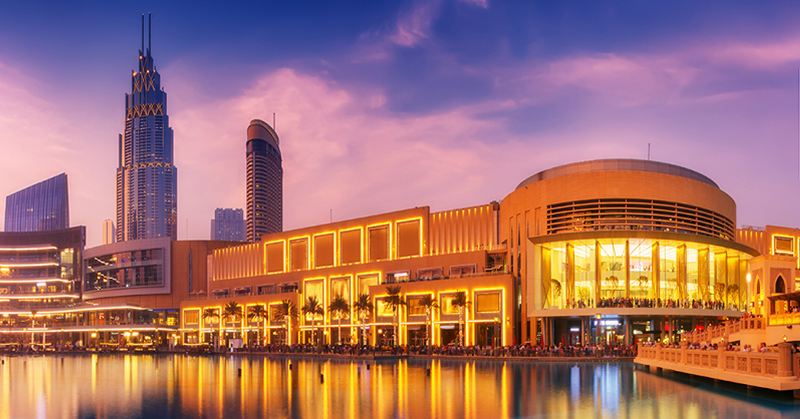 Discovering the Dubai Mall in Dubai
What can we expect to see at The Dubai Mall? Here's a quick rundown of the mall's exciting features:
More than 1,300 retail outlets, including two anchor department stores (Bloomingdale's and Galeries Lafayette);
More than 200 food and beverage outlets;
The Fashion Avenue, which features more than 150 luxury shopping and dining experiences (establishing the mall as a fashion capital); and
The Souk, which offers accessory stores, handicraft stores, jewellery shops, traditional Arab clothing brands, restaurants, and cafés.

Aside from these retail and dining outlets, The Dubai Mall also features the following leisure and entertainment attractions:
Dubai Aquarium & Underwater Zoo, where visitors can see thousands of aquatic animals and walk through a 270-degree tunnel (the first of its kind in the region);
VR Park, an exciting virtual reality attraction;
KidZania, an "edutainment" concept for children;
Reel Cinemas multiplex; and
Dubai Ice Rink, an Olympic-sized ice rink!
If you're going to be in Dubai for just a few days, you might also consider staying in The Dubai Mall's adjoining five-star hotels: Address Boulevard and Address Dubai Mall. We can also expect new attractions as the mall continues to be expanded and developed.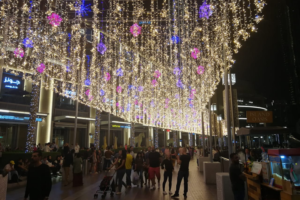 Opening Hours & Location
The Dubai Mall is open daily, from 10 am to 12 am.
When traveling via Dubai Metro, you can reach it by heading to the Burj Khalifa/The Dubai Mall Station. There's a link bridge connecting the station to Level 2 (near Fashion Catwalk) inside the mall. You can also reach The Dubai Mall by taking RTA buses.

Contact Information – Dubai Mall
Address: Financial Center Road, along Sheikh Zayed Road, next to Burj Khalifa Tower, Dubai, UAE
Telephone: +971 800 382246255
Email: enquiry@thedubaimall.com
Website: https://thedubaimall.com/
Facebook: https://www.facebook.com/TheDubaiMall
Instagram: https://www.instagram.com/thedubaimall/
Google Map:
ALSO READ: 5 Tips When Shopping at Dragon Mart
The Dubai Mall is definitely a must-visit destination for all tourists and residents in the city, along with the world-famous Burj Khalifa beside it. What's more, here's a list of shopping malls in Dubai, so you can plan your weekend activities with your family and friends!