One of the must-visit shopping destinations in the city is Dubai Hills Mall, which opened on February 17, 2022. Spanning a whopping 2 million square feet, the mall is owned and operated by Emaar Malls, a subsidiary of Emaar Properties. This is the same group that brought to us the world-famous Dubai Mall.
Dubai Hills Mall is situated in Dubai Hills Estate, at an intersection between Al Khail and Umm Suqeim. This places the mall at one of the most populated locations in the city, as people will be coming from Arabian Ranches, Downtown Dubai, Dubai Marina, and Emirates Hills.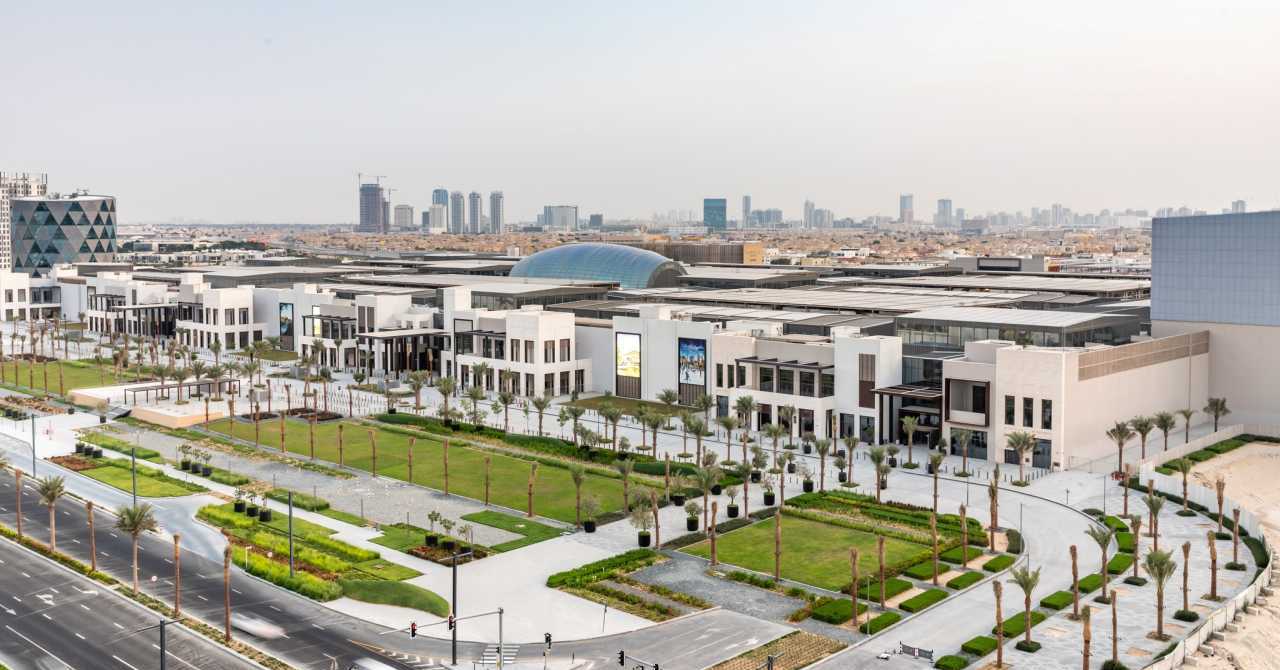 Explore Dubai Hills Mall
As mentioned earlier, Dubai Hills Mall is located in Dubai Hills Estate, which is a luxury residential area in Mohammed bin Rashid City. Aside from the mall, the area includes apartments, villas, business parks, and the Dubai Hills Golf Club.
Now, let's take a look at what the Dubai Hills Mall has to offer!
Dubai Hills Mall Stores
The Dubai Hills Mall is basically a one-stop shopping destination, featuring everything you could ever need: clothing, footwear, jewellery, accessories, health and beauty products, electronics, house items, and many more. It can accommodate around 650 shops, which are spread across two floors. There's also a Geant Hypermarket, where customers can shop for food, groceries, and much, much more!
Here are just some of the brands that you will find at Dubai Hills Mall: Ace Hardware, Adidas, Bath and Body Works, Borders, Brand Bazaar, Calvin Klein, Converse, Daiso, Damas Collection, Decathlon, DKNY, Fitflop, Giordano, Home Centre, H&M, Jo Malone, Jumbo Electronics, Karl Lagerfeld, Lakeland, Le Petit Bateau, Levi's, L'Occitane, Marks and Spencer, Massimmo Dutti, Molton Brown, Nayomi, Nine West, Pottery Barn, Puma, Rituals, Sephora, Superdry, Timberland, Victoria's Secret, Virgin Megastore, and Zara Home.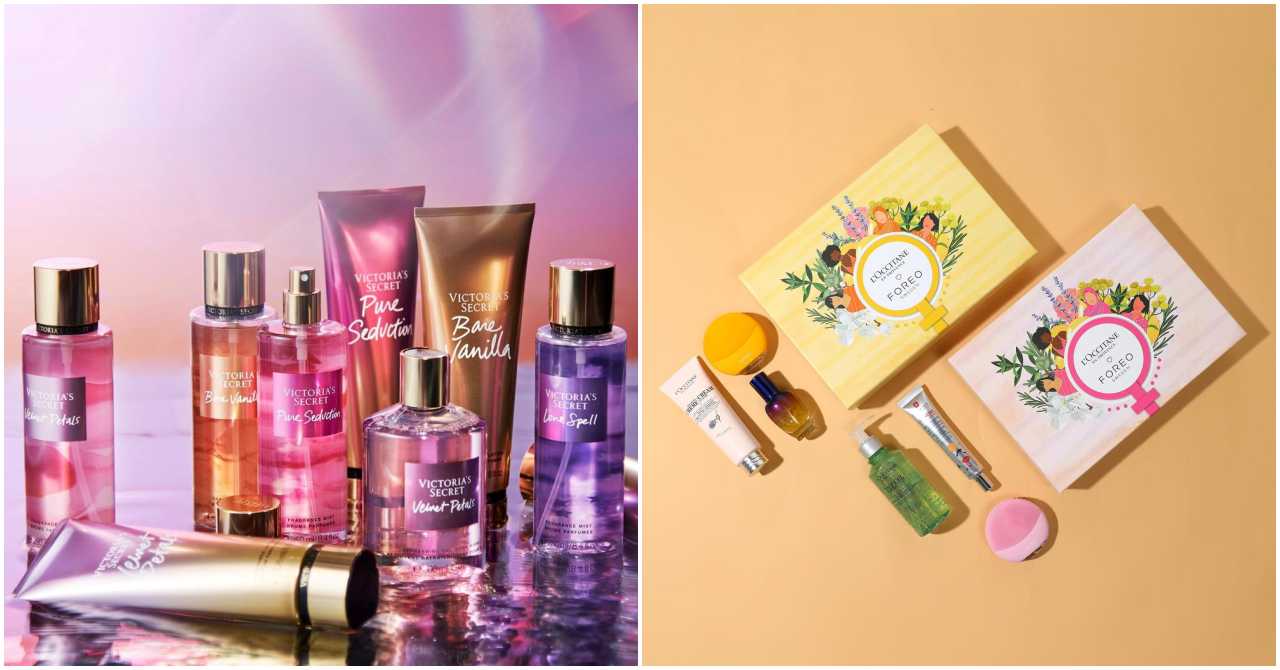 Restaurants and Cafes at Dubai Hills Mall
Foodies will never run out of options at Dubai Hills Mall! There are numerous cafes and restaurants, including those serving local and international cuisines. You will also find plenty of bakeries, ice cream shops, and confectionery stores.
Check out this list of food and beverage options in the mall: Baskin Robbins, Cold Stone Creamery, Costa Coffee, Dunkin', Eataly, Five Guys, KFC, Manchu Wok, McDonald's, Molten Chocolate & Cafe, Papa John's, Papparoti, Paul Bakery & Restaurant, Pinkberry, Pizza Hut, Shake Shack, Starbucks, Tim Horton's Cafe and Bakeshop, and Wagamama.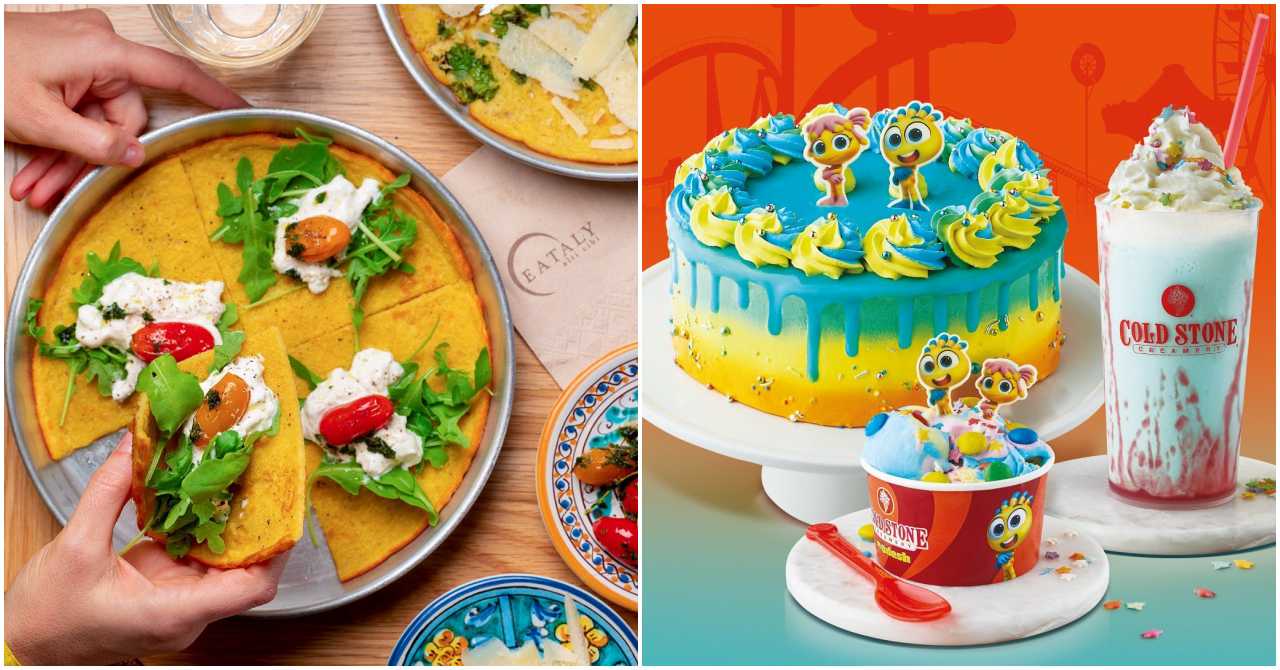 Dubai Hills Mall Entertainment
As for entertainment, there is never a dull moment at Dubai Hills Mill, as there are lots of activities for the whole family. These include a premier cinema, a state-of-the-art sports park, and an indoor roller coaster. Yay!
Roxy Cinemas
Featuring the latest blockbusters from around the world, Roxy Cinemas at Dubai Hills Mall offers an amazing movie experience. Viewers can relax in the spacious seats, with popcorn and other snacks in hand, while enjoying the high quality picture and sound for a truly immersive experience!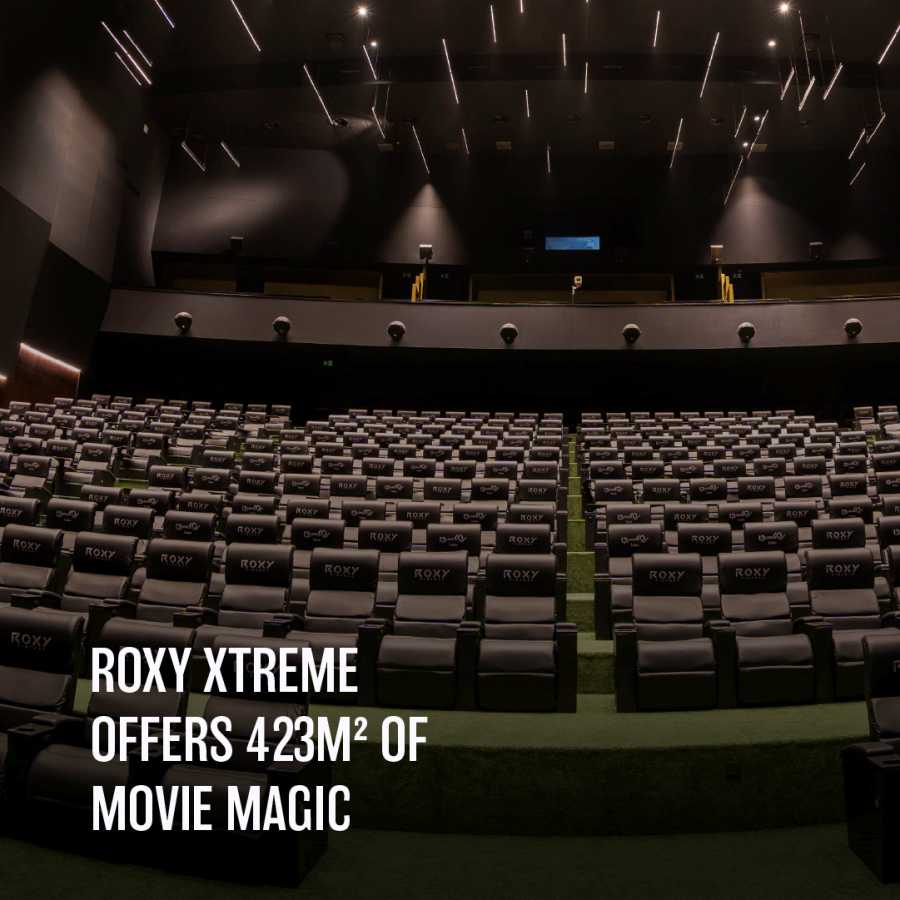 Storm Coaster
As the name says, Storm Coaster is a thrilling ride with "storm chasing" as the theme. Just imagine rising 50 metres up in a completely vertical launch, before hurtling through bends and turns at an exhilarating pace. Sounds really fun, indeed!
Adventure Park
Designed for children age 4 years old and above — or those with a minimum height of 90 centimetres — Adventure Park certainly lives up to its name. Divided into several sections including "Jump Park," "Sky Park," and so on… it's definitely the perfect place for energetic youngsters!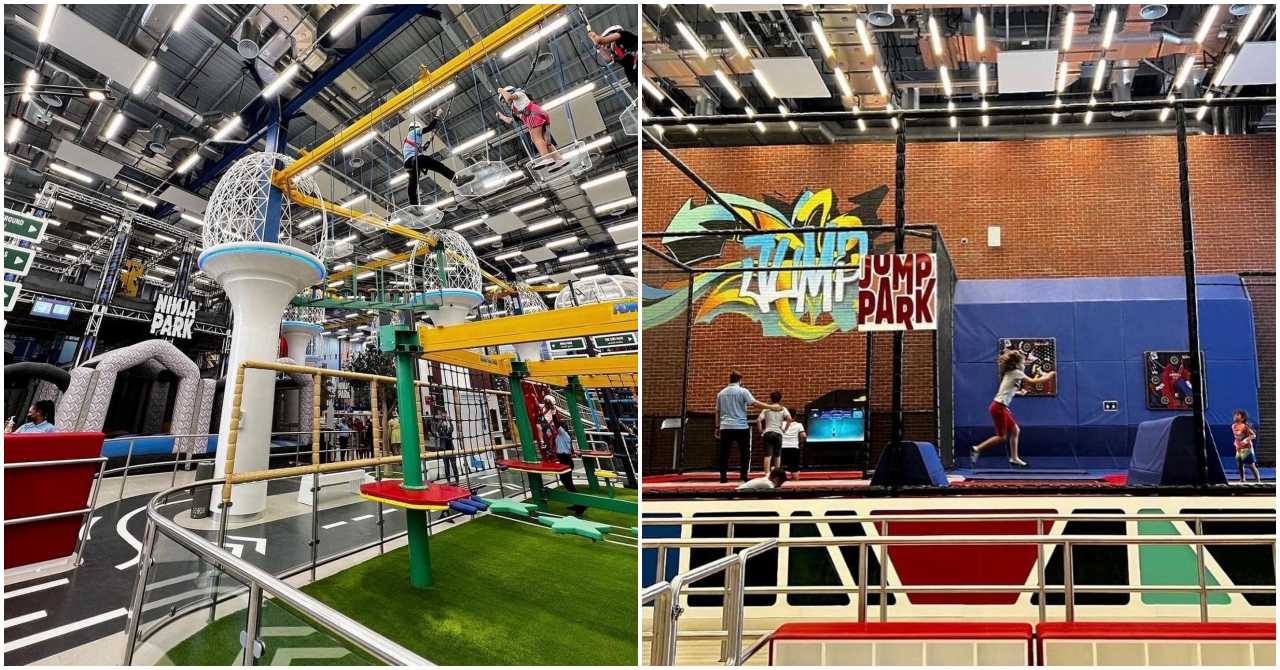 Dubai Hills Mall Services
In addition, the mall provides services to help make shopping and dining a more comfortable experience. If you need help in finding a specific store or restaurant, just approach any of the three Guest Service Desks and the mall staff would be happy to assist you.
What's more, Dubai Hills Mall offers these facilities:
High-speed, Free Wi-Fi. So you can stay connected while having a grand time at the mall!
Power Banks. You never have to worry about your mobile phone running out of battery! Simply borrow a power bank from any Guest Service Desk, and you're good to go!
Digital Directories. Throughout the mall, as well as in the Guest Service Desks, there are interactive digital directories. You can use these to locate any store or restaurant. The directories also have a state-of-the-art mapping feature, which shows the fastest and easiest route to your desired destination.
Mall Operating Hours
The Dubai Hills Mall is open daily, at the following hours:
Sunday to Thursday — 10 am to 10 pm
Friday and Saturday — 10 am to 12 am
Video: Storm Coaster
Are you ready to ride the fastest indoor roller coaster in Dubai? Featuring a 50-metre vertical launch, plus exciting twists and turns, the Storm Coaster is not for the faint of heart! Check out this video shared by Emaar Entertainment, for a glimpse of this thrill-seeking ride:
Frequently Asked Questions
Meanwhile, here are some commonly asked questions and answers about the Dubai Hills Mall:
1. Where is Dubai Hills Mall?
Dubai Hills Mall is located in Dubai Hills Estate, a luxury residential area in Mohammed bin Rashid City, Dubai.
2. What time does it open?
The mall is open everyday, from 10 am to 10 pm every Sunday to Thursday, and from 10 am to 12 am every Friday and Saturday.
3. What can I buy there?
The mall is a one-stop shopping destination where you can buy clothes, shoes, jewellery, beauty products, electronics, household items, and many more. It also has a Geant Hypermarket where you can purchase food and groceries.
4. What are the dining options?
The mall is home to many bakeshops, cafes, and restaurants serving local as well as international cuisines.
5. What can I do for fun?
Dubai Hills Mall has a cinema, adventure park, and indoor roller coaster that the whole family can enjoy!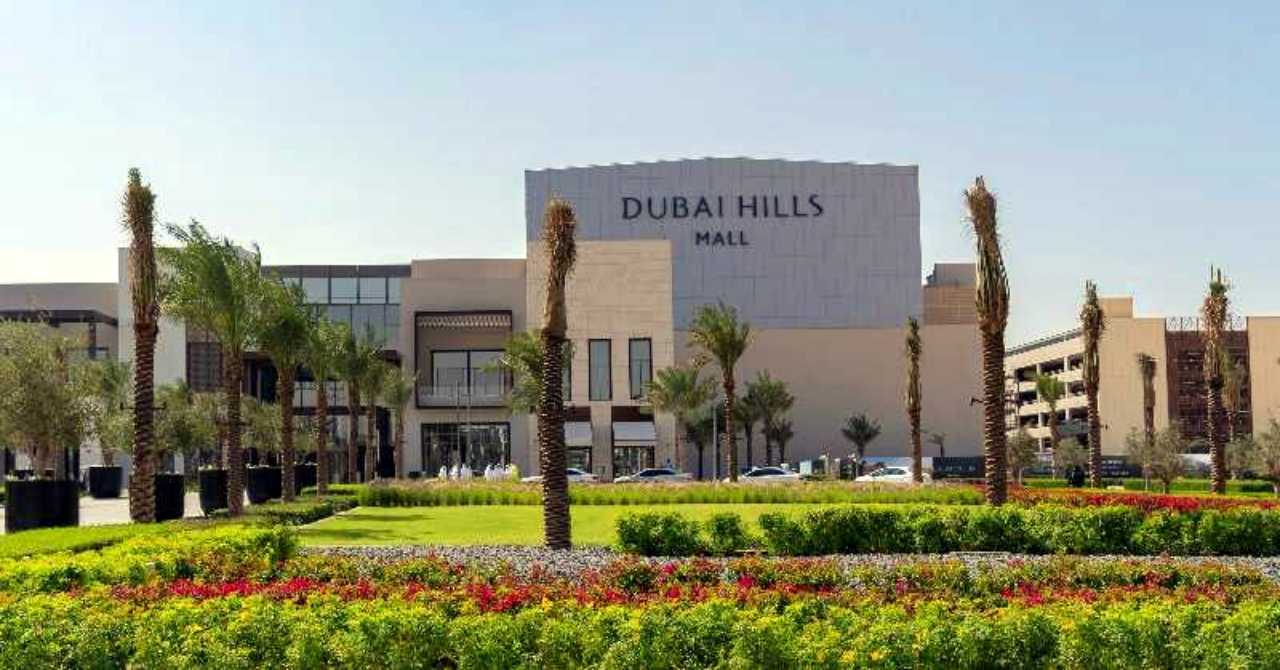 Contact Information: Dubai Hills Mall
If you have questions about the mall and its stores, you can get in touch with them through the following contact details. Be sure to follow their social media pages as well:
Address: Dubai Hills Estate, Dubai, UAE
Telephone: +971 4 448 5033 / +971 4 366 1688
Website: https://www.dubaihillsmall.ae/
Facebook: https://www.facebook.com/dubaihillsmall
Instagram: https://www.instagram.com/dubaihillsmall/
Google Map Location
Situated at Dubai Hills Estate, Dubai Hills Mall lies along the intersection of Al Khail Road and Umm Suqeim Street. Here is the mall's location on Google Maps, for your reference:
Summary
These days, malls are not just about shopping, but also dining and entertainment. Fortunately, there are plenty of malls in Dubai offering the best experiences, such as the Dubai Hills Mall. If you haven't been there yet, then it's about time that you come and visit this place!
READ NEXT: Karakeeb Outlet – Retail Shop in UAE