This February 22 to March 1, 2014, Cavalia will be showing at the Qasr Al Hoinsn Fort Abu Dhabi. This is a theatrical event that gives a spectacular display of horse and human power, and draws viewers to a magical set-up.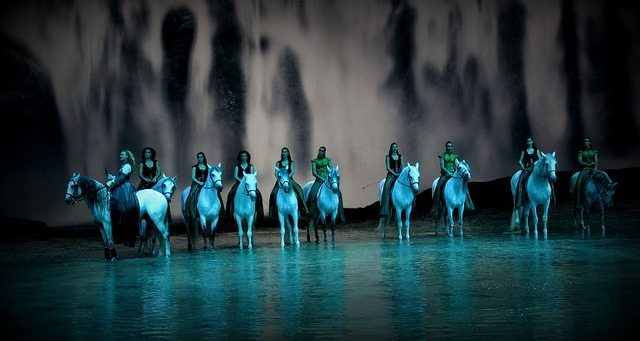 Cavalia Odysseo
Photo by Juliet Earth under Creative Commons License
Cavalia Schedule 2014: First Time in the Middle East
This is the first time the production will perform in the Middle East and they've  chosen Abu Dhabi as their platform. Here are the schedules where you can reserve your tickets.
Dates: Everyday from February 22 to March 1, 2014
Time: 08:00 PM
Venue: Qasr Al Hosn Fort – Abu Dhabi, United Arab Emirates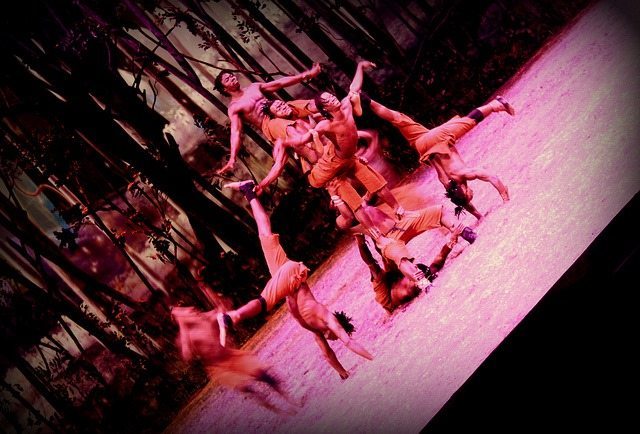 Cavalia Human Acrobats
Photo by Juliet Earth under Creative Commons License
What is the Cavalia show?
A lot of you might wonder what the Cavalia is. This concept is not really that typical since this is a combination of humans performing acrobatic acts together with horses of different breeds all set in an amazing backdrop.
As part of the 2014 Qasr al Hosn Festival, celebrate Cavalia's first performance in the Middle East, a spectacular show featuring 50 international performers and 50 horses.

Cavalia at Qasr al Hosn, an innovative multi-disciplinary production created by Normand Latourelle, one of the co-founders of famed Cirque du Soleil, will make its Middle Eastern debut at Qasr al Hosn Festival in a series of shows from February 22 to March 1, 2014.

Enjoyed by some 4 million people across North America, Europe and Australia, Cavalia is a lavish production involving 50 magnificent horses and featuring 50 riders, aerialists, acrobats and musicians from all over the world. A show unlike any other, Cavalia at Qasr al Hosn celebrates the equestrian arts and the strong relationship between humans and horses.

The show has been specially adapted for the Qasr al Hosn Festival audience, and is the first show of its kind to be performed in the region.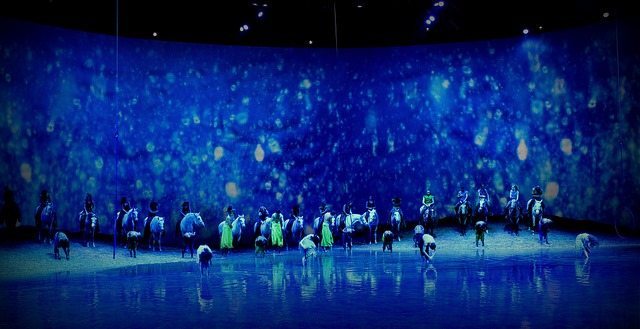 Cavalia will be in the UAE this 2014!
Photo by Juliet Earth under Creative Commons License
Reviews of Cavalia
Famous personalities and editorials have expressed their views on this presentation when they performed in other locations. Here are some feedback:
"From a Cirque Du Soleil Co-Founder, a show like no other." – the New York Times
"The greatest show I've ever seen." – Larry King / CNN
"Breathtaking!" – O/The Oprah Magazine
Cavalia Odysseo Video Trailer:
Here's a short preview trailer of the performance. This is an exciting time for spectators of the United Arab Emirates!
Where to Buy Cavalia Tickets:
You can buy these Cavalia horse presentation tickets at www.Qasralhosnfestival.ae and selected Virgin Megastore Outlets.
You can purchase show tickets ticketmaster.ae
You can also call 800 TM UAE (800 86 823) for more details.