Dubai is perhaps one of the most family-centered tourist destinations in the world, with so many places to see and things to do that the whole family can enjoy!
In today's post, we have gathered some of the most popular attractions in Dubai that is perfect for kids… as well as kids-at-heart! Enjoy!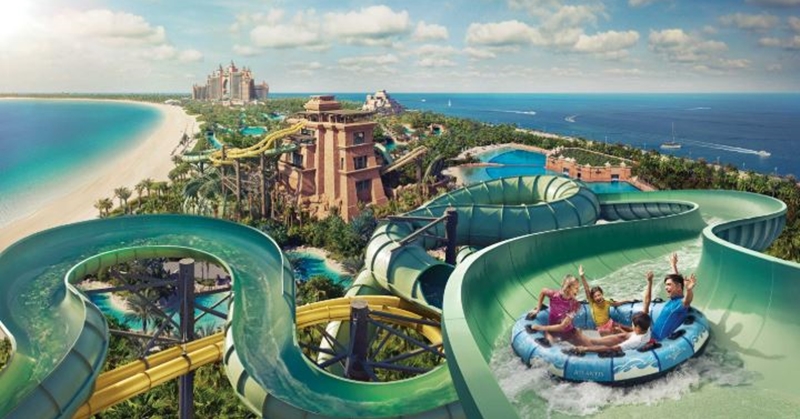 Top 15 Family Attractions in Dubai
From waterparks to desert adventures, from mall entertainment to beautiful gardens, the emirate of Dubai offers these amazing destinations for the whole family:
#1 – Enjoy the Rides at Aquaventure Waterpark
Located in Atlantis, The Palm at the world-famous Palm Jumeirah, Aquaventure Waterpark is a top favourite among tourists and residents. It features Splashers, a children's play area, along with exciting rides for older kids and adults. Fun, excitement, and adrenaline rush are definitely guaranteed here!
Buy Tickets To Aquaventure Waterpark Here
#2 – Have Fun to the Max at Air Maniax
This is an indoor inflatable adventure park located at 16 Street 1, Al Quoz Industrial First. It has over 15 activities that the entire family will enjoy, including laser tag, zip line, and an obstacle course. There's also a dedicated play zone for the little ones. Yay!
Buy Tickets To Bounce Dubai Here
#3 – Jump, Shoot Hoops at Bounce Dubai
With over 100 interconnected trampolines, you can bounce all you want at Bounce Dubai! While the little ones can have a blast at Mini Bounce, older children can shoot some hoops and do more daring stunts at The Wall. Bounce Dubai is located in 32, 3B Street, Al Quoz.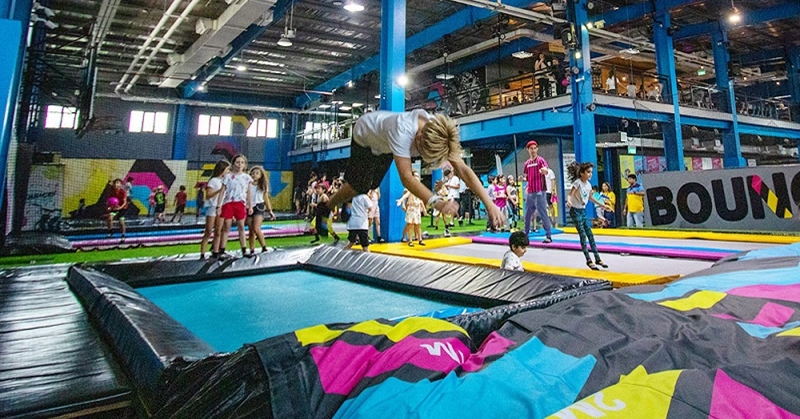 #4 – Shop, Dine, and Play at City Walk
Situated at Al Safa Street, Jumeirah, City Walk among the most popular destinations for families. Combining shopping, dining, and entertainment options, the place includes The Green Planet, an enclosed "forest" featuring over 3,000 plants and animals. It also features Hub Zero, a virtual gaming entertainment zone for players of all ages.
#5 – Swim and Splash at Dolphin Bay
Dolphins are some of the friendliest animals around, and you will find them at Dolphin Bay in Atlantis, The Palm along Crescent Road, Palm Jumeirah. Learn more about these adorable creatures and at the same time have an exciting encounter! A trip to Dolphin Bay is certainly one marine adventure that you and your family won't forget!
Buy Tickets for a Dolphin Encounter with Kids Here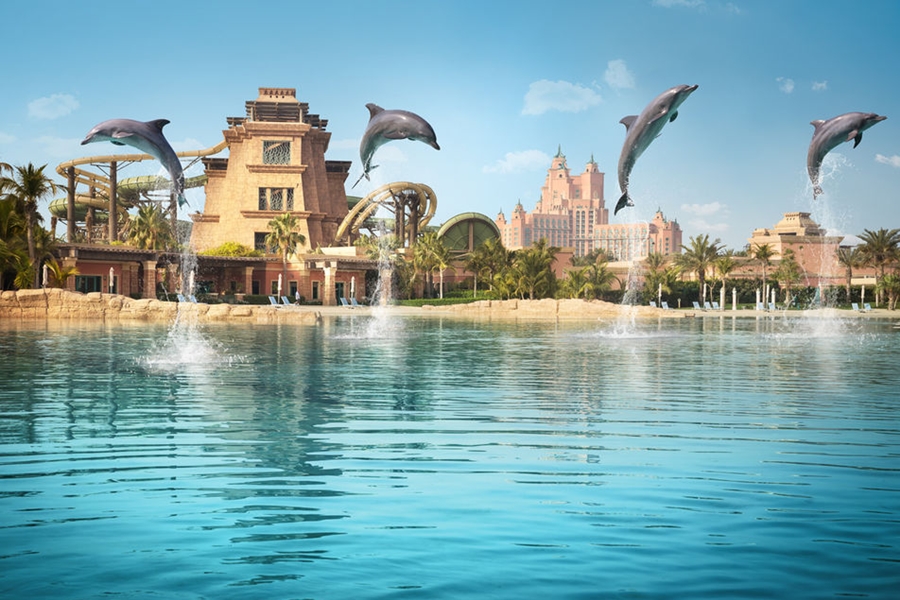 #6 – Explore Dubai Parks and Resorts
Who hasn't heard of Dubai Parks and Resorts? This destination offers not just one, but several theme parks — Bollywood Parks, Motiongate Theme Park, and Legoland Dubai, which includes a waterpark as well. Since one day is not enough to explore all of these theme parks, you could opt to check into Lapita Hotel, which is located in the parks along Sheikh Zayed Road, across from Jebel Ali.
Buy Tickets to Legoland Dubai Here
Buy Tickets to Bollywood Parks Dubai Here
Buy Tickets To Motiongate Dubai Here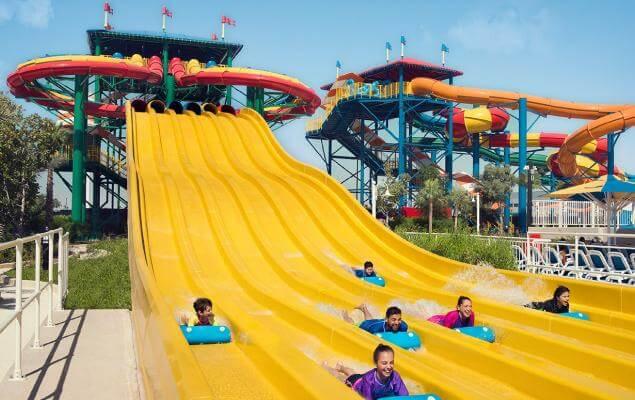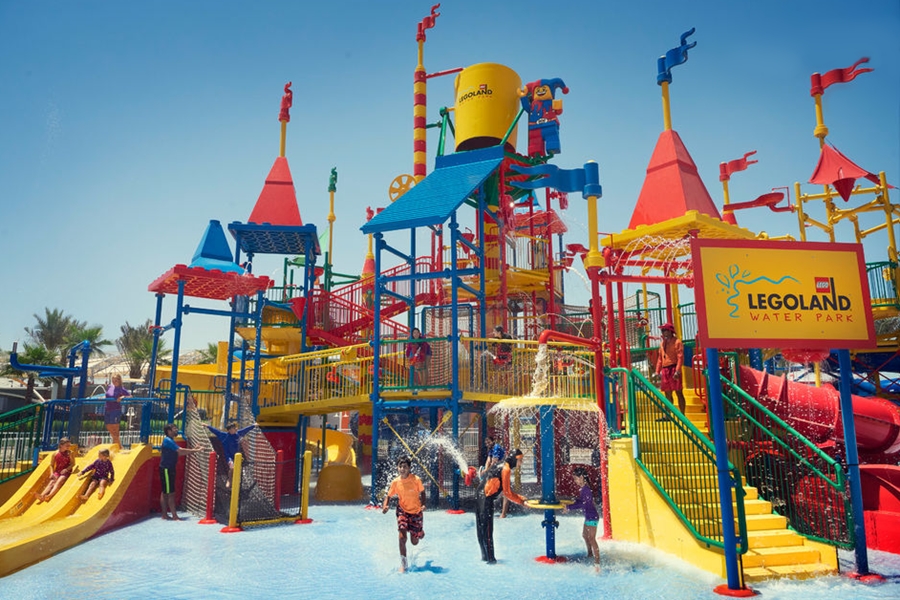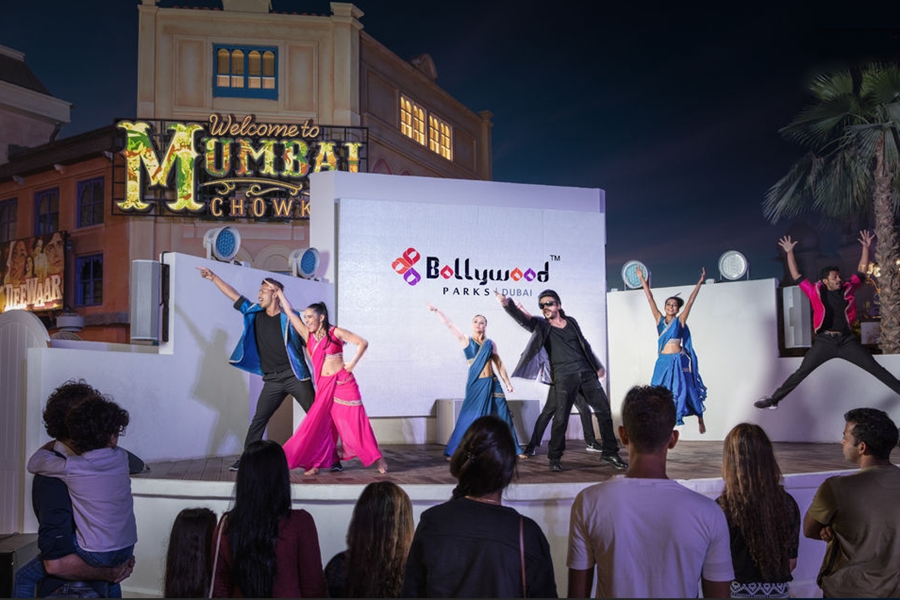 #7 – Have a Dubai Desert Adventure
Before becoming the bustling metropolis it is today, Dubai was a vast desert, and there are areas where you can have the ultimate desert adventure! Camel riding, horseback riding, sandboarding, camping out, desert safari — these are just some of the things that you can enjoy out there!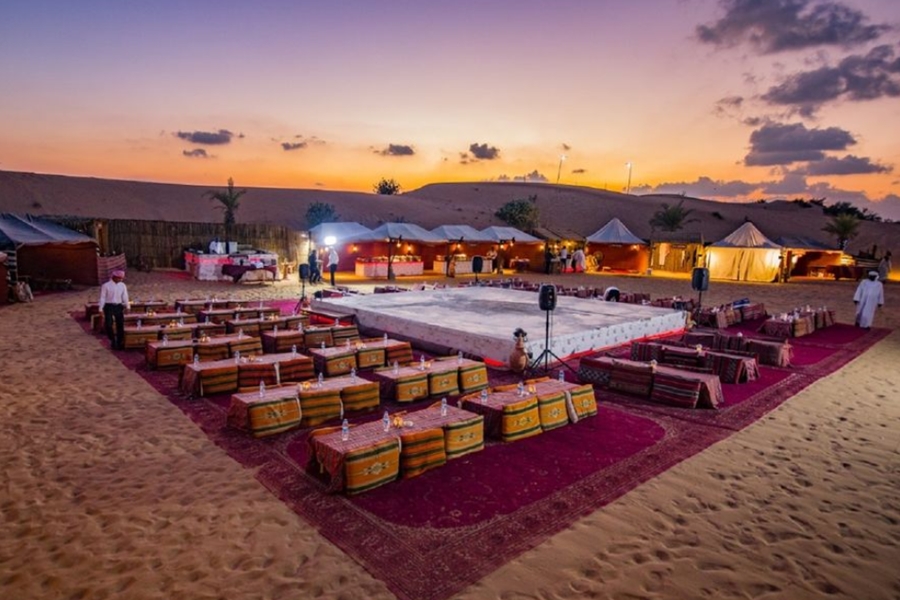 #8 – Play and Learn at KidZania
Touted as the premier "edutainment" concept, KidZania is the best place where kids can play as "grown ups." Imagine your kids getting to know what it's like to be a chef, doctor, firefighter, pilot, TV host, and many other professions! KidZania is situated in The Dubai Mall, so while you're kids are playing, you can go ahead and do some shopping!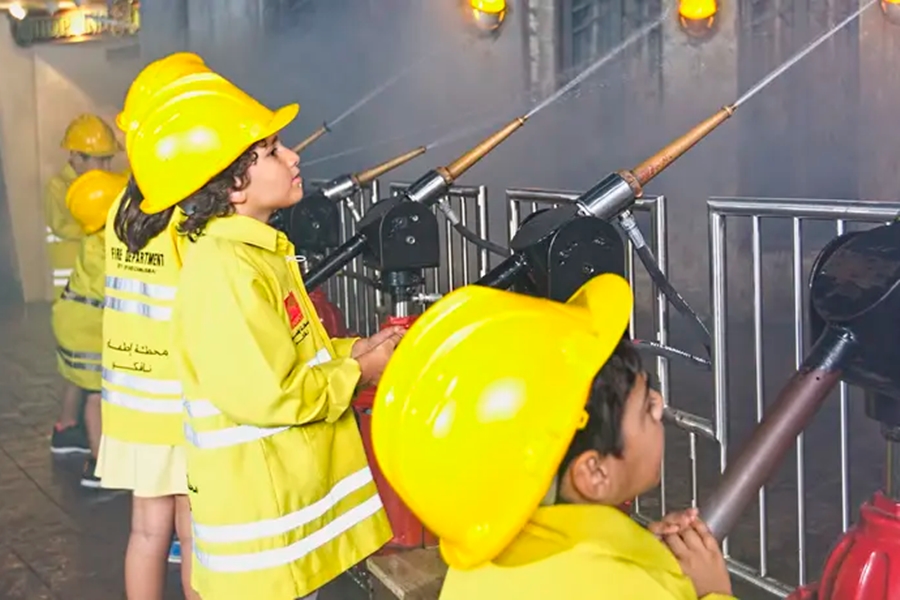 #9 – Have Some "Virtual" Fun at VR Park
Still at The Dubai Mall, you will find VR Park, a place that combines virtual and augmented reality — providing you with the coolest experiences ever! For those who are looking for virtual thrills, try the Burj Drop experience, where you can propel down the Burj Khalifa (while staying safe, of course)! The Walking Dead Outbreak VR game is also not for the faint of heart, but a must-try if you're a fan of the series!
#10 – Learn to Skate at Dubai Ice Rink
Also located in The Dubai Mall is Dubai Ice Rink, which is open to skaters of all ages (and levels). So whether you're a beginner, intermediate, or expert skater on the ice, you can expect to have a grand time — plus there are several coaches around to guide you and keep you safe!
Buy Dubai Ice Rink Tickets Here
#11 – Swim, Play, Eat, and Skate at Kite Beach
Speaking of skates, Kite Beach at Umm Suqeim also features a Skate Park, along with trampolines, an adventure gym, and a play area for little kids. You can also go swimming, build sandcastles, grab a bite at the food stalls, or simply relax and gaze at the awesome views — not the least of which is the iconic Burj Al Arab!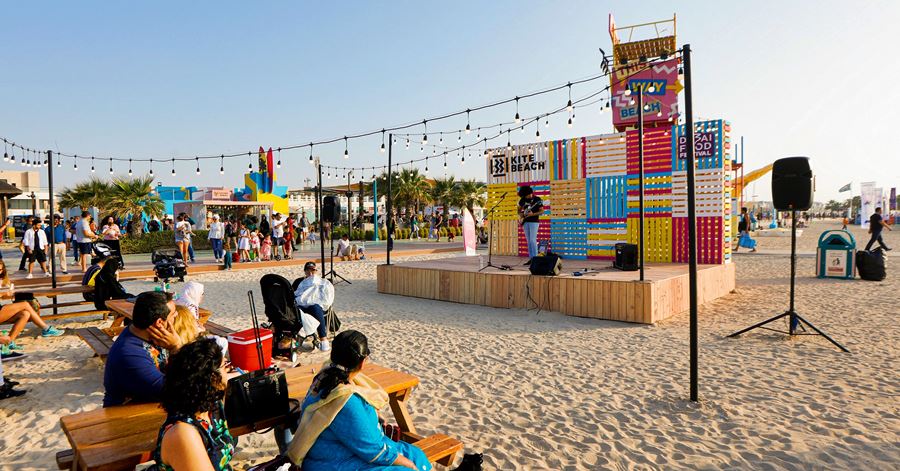 #12 – Hop on a Ride at IMG Worlds of Adventure
Located along Mohammed Bin Zayed Road at Dubailand, IMG Worlds of Adventure offers plenty of themed rides, including your favourite Marvel heroes and the super cute Powerpuff Girls. Spanning an area of almost 28 football fields (wow!), this indoor adventure land is definitely worth visiting with the family!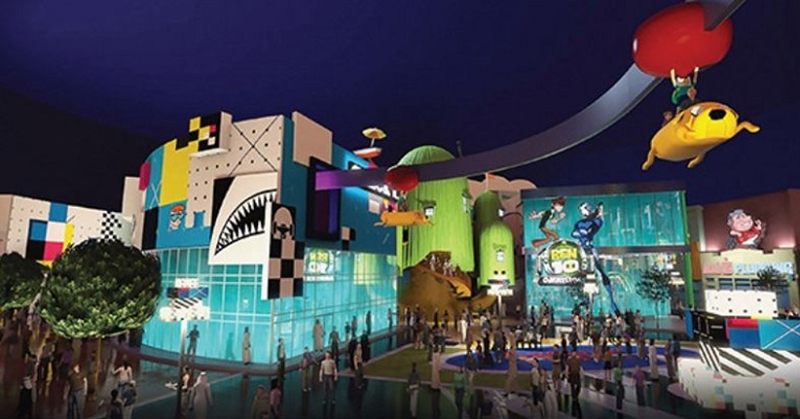 #13 – Learn Something New at OliOli
Situated at 4th Street in Al Quoz, next to Oasis Mall, is OliOli, an attraction designed for 2-11 year old kids. The place is divided into eight themed galleries, including the Water Gallery and the Creative Lab, which feature educational and interactive games for children. Cool!
#14 – Splash Around at Wild Wadi Waterpark
Located at Jumeirah Road, next to Jumeirah Beach Hotel, is Wild Wadi Waterpark. As the name suggests, it has more than 30 attractions, including a water rollercoaster, a lazy river, and gravity-defying slides. There's also a dedicated play area for the little ones!
Buy Tickets To Wild Wadi Waterpark Here
#15 – Stroll Along the Dubai Miracle Garden
Just a few minutes drive from the main city, Dubai Miracle Garden is a favourite destination among tourists and visitors. And this is not surprising, as the place has over 45 million flowers — shaped into dainty houses, animals, hearts and other themes. If you are looking to snap some Instagram-worthy shots, then you shouldn't miss this place!
These are just some of the places in Dubai where you can have a blast with the whole family! Meanwhile, to make the most of your stay in the country, here's an overview of the 7 emirates of the UAE, along with some basic information and popular landmarks in each emirate. Have fun planning your travels!