For those who have been in the UAE, it's quite easy to see that the government has established efforts in creating an environment that is not only appealing to visitors or tourists, but also to locals and residents, as well.
ALSO READ: Aquaventure Waterpark: Water Adventure in Atlantis, The Palm
Dubai as a global city, takes pride in a number of its tourist attractions such as parks, themed resorts, as well as museums. Its many world-class facilities and attractions are truly up par with the best of the world. And this time around, another first will be introduced in some sort of an upgrade to an already remarkable facility in the region.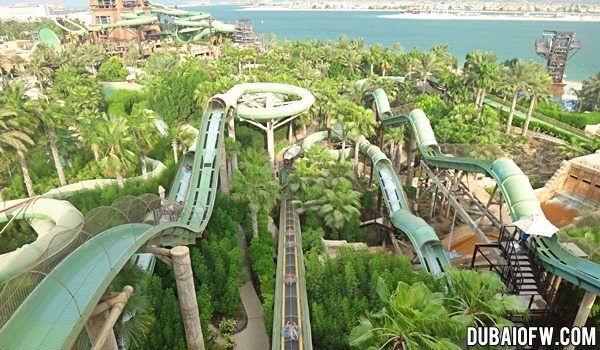 Dubai will Soon Host the World's Largest Waterpark Once Aquaventure Waterpark Finishes Expansion
Dubai will soon claim another record title, this time as having the biggest water park in the world, as shared in a report by the Daily Mail.
Aquaventure at the Atlantis The Palm in Dubai announced that they will be getting an expansion and will soon introduce new attractions that will make it the world's biggest water park.
The said expansion work is expected to span over the next 18 months. The Atlantis Aquaventure on Palm Island will expand by 30% with the opening of new attractions in 2020.
Park representatives shared that they will be introducing 12 new slides and a 112-ft tall tower that will be called the Trident. Also, the expanded section will feature a new children's area, with four mini versions of adult rides.
Among the waterpark's new slides is the Mammoth Blast, which is described as a '449-metre family adventure water coaster that delivers uncompromising force at unprecedented speeds'.
Guests will enjoy the slide on rafts and will experience back-to-back curves, drops and uphill climbs powered by water propulsion technology.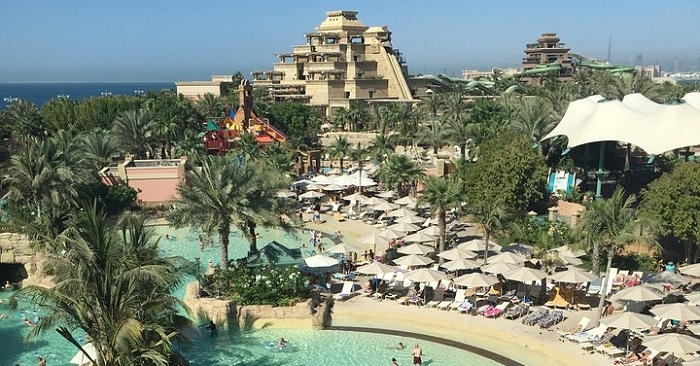 At present, the famed Dubai waterpark currently has over 20 slides and rivers that visitors can enjoy.
The current title for the world's biggest waterpark belongs to the Tropical Islands Resort in Germany.
With this development already set in the pipeline, residents and tourists in the emirate will have more options for family fun and entertainment while visiting or living in the city.
In the meantime, though, here are some of the best theme parks you can visit with your friends or family here in Dubai. Also, it's good to note that there are upcoming promotions for expats, particularly Filipinos starting this month, in line with the celebration of the Philippines' Independence Day. Be sure to check it out!