Adventure enthusiasts have plenty of reasons to consider booking their first (or their follow-up) trip in the UAE, as more attractions and facilities are being laid down in the pipeline in the years to come.
ALSO READ: Dubai Sports City: A Sports-themed Residential District
This should bid very well for the country's growing tourism industry as well, because at this point the UAE is excelling in so many areas which means more reasons for expats, foreign talents, and investors to consider living in the country. But for those who are just looking for something new and exciting, the country's capital, Abu Dhabi, is set to introduce a new facility, which cannot be found elsewhere in the world as of yet.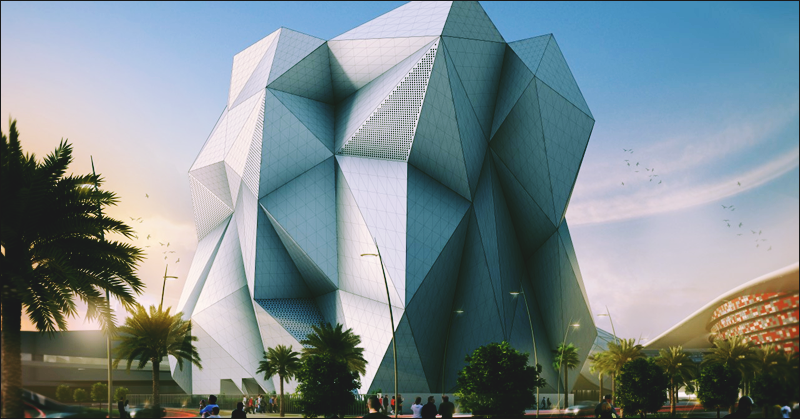 CLYMB Abu Dhabi Soon to Host World's Tallest Indoor Climbing Wall, Widest Flight Chamber
The world's largest indoor rock climbing wall and widest flight chamber is set to open in early 2020 on Yas Island, Abu Dhabi.
Abu Dhabi's latest $100 million sports facility, CLYMB, will soon open its doors to residents and guests in the emirate, early next year as confirmed by developer Miral.
CLYMB, which was first introduced in 2016, will feature the world's widest flight chamber and tallest indoor climbing wall to Yas Island on its opening.
The facility, which offers direct access to neighbouring Yas Mall and Ferrari World Abu Dhabi, will be an air-conditioned sporting facility with a height of 43 meters.
According to its developer Miral, the facility will have four walls of varying and increasing difficulty. This means that there're plenty of challenges and options to work on even if you're just a beginner or a seasoned enthusiast of the sport.
Furthermore, thrill seekers will also be able to mimic the experience of skydiving at the flight chamber, which boasts an unmatched width of 9.75 metres.
And even for those who are not as sporty or active, there's still reason to visit the facility as it will also host restaurants, shops and a space for parties and other events, according to CLYMB's official website.
Clymb is just one of the many exciting projects set to materialize in the UAE in the coming years.
This summer, though, the Coca-Cola Arena is set to open its doors to guests in Dubai's City Walk, and later in the year, the Mohammed Bin Rashid Library will open the door to more than 4.5 million books in Al Jadaff.