Have you ever wondered what it's like to be a Viking or a Ghostbuster? Or perhaps you've always wanted to see Hotel Transylvania and Smurfs Village "for real." All of this is possible at Motiongate in Dubai, a theme park that features blockbusters by Hollywood's biggest studios: Columbia Pictures, DreamWorks, and Lionsgate.
What to Expect at Motiongate Theme Park
Motiongate presents five major "zones," as follows:
Columbia Pictures. This zone presents some of the studio's most entertaining films. Join vampire warrior Selene as she battles the Lycans in Underworld 4D, or take a tour of Hotel Transylvania. If you are up for a challenge, try The Green Hornet rollercoaster or the exciting Zombieland ride. Kids will also enjoy Flint's Imagination Lab and the Cloudy with a Chance of Meatballs attraction.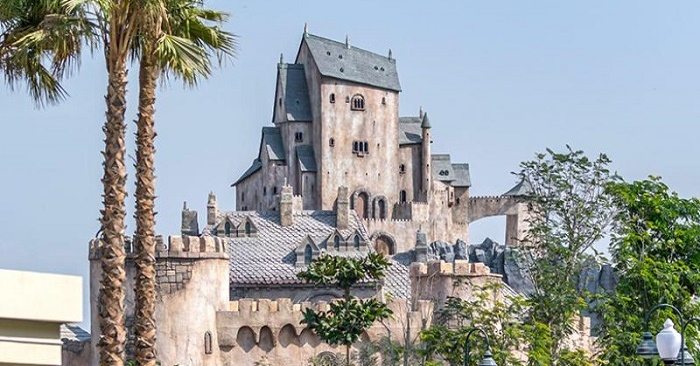 DreamWorks. This zone is designed for the young and the young-at-heart. It features multimedia shows, amazing rides, and interactive play zones based on Shrek, How to Train Your Dragon, Kung Fu Panda, and other DreamWorks blockbusters. It is perfect for the entire family!
Lionsgate. If you are a fan of The Hunger Games trilogy and Step Up series, head to this zone. Here, you can take an aerial tour of Panem or ride the Capital Train. You can also brush on some slick dance moves at the "Step Up Dubai, All In!" attraction.
Smurfs Village. This zone takes you to the fantasy world of the Smurfs, featuring interactive play zones and attractions. It includes the Smurfberry Factory, Smurfs Studios Tour, Smurfs Village Playhouse, Smurf Village Express, and Woodland Play Park.
Studio Central. If you've always dreamed of becoming a filmmaker, go to Studio Central. Here, you can go behind the scenes as you learn about filmmaking and theater production. Be amazed by real life movie sets of New York City and know more about Hollywood's Golden Age.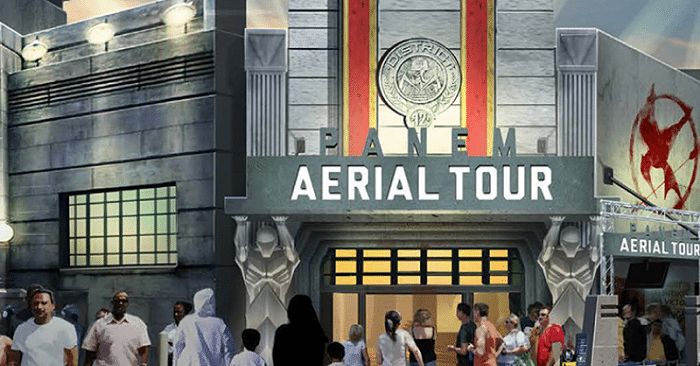 Cafes and Restaurants
After trying out the rides and attractions, you can check out the park's themed cafes and restaurants. At Columbia Pictures, you can grab a bite at Baby Brent's Luncheonette, Hotel Beastro, or Slimer's Diner. You can also visit the Very Smurfy Cafe at Smurfs Village.
If you happen to get hungry at DreamWorks, you can grab a bite at Dragon Flame Grill, King Julien's Side Show Cafe, Mr. Ping's Noodle Shop, or The Candy Apple. Meanwhile, you can also try out the goodies in the Supporting Rolls Bakery at Studio Central.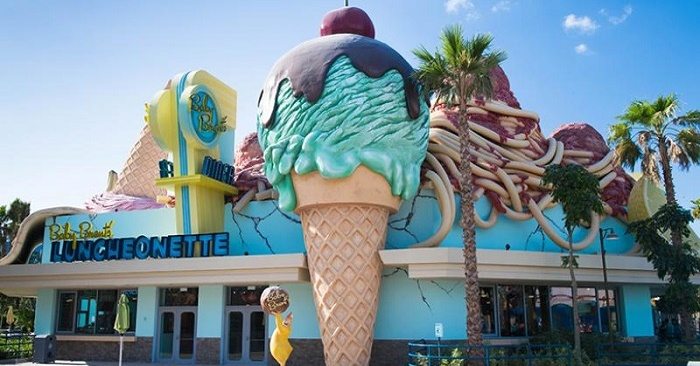 Ticket Prices and Schedule
Motiongate Theme Park is open during the following days and times:
Sunday to Wednesday: 11 am – 8 pm
Thursday to Saturday: 11 am – 10 pm
Take note that the DreamWorks zone is still undergoing technical rehearsals, so rides here may be closed without prior notice.
As for tickets, prices are as follows:
One Day Ticket – AED 250
Annual Pass – AED 865 (unlimited access for a year)
Resident Offer – AED 210 (until March 31 only)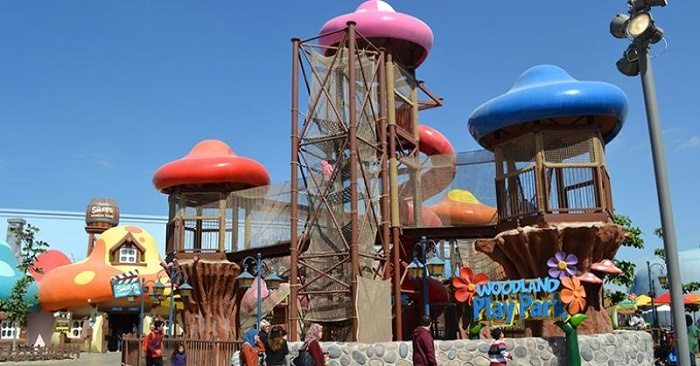 Contact Information
Address: Sheikh Zayed Road (across from Palm Jebel Ali), Dubai, UAE
Email: amazingservice@dubaiparksandresorts.com
Phone: Within UAE: 800 AMAZING (2629464) – International: +971 4 820 0000
Website: https://www.dubaiparksandresorts.com/en/discover/motiongate/zones
It's not every day that you get the chance to "experience" your favorite movie. If you are looking for something that the whole family will enjoy, then you should definitely pay a visit to Motiongate Theme Park in Dubai.